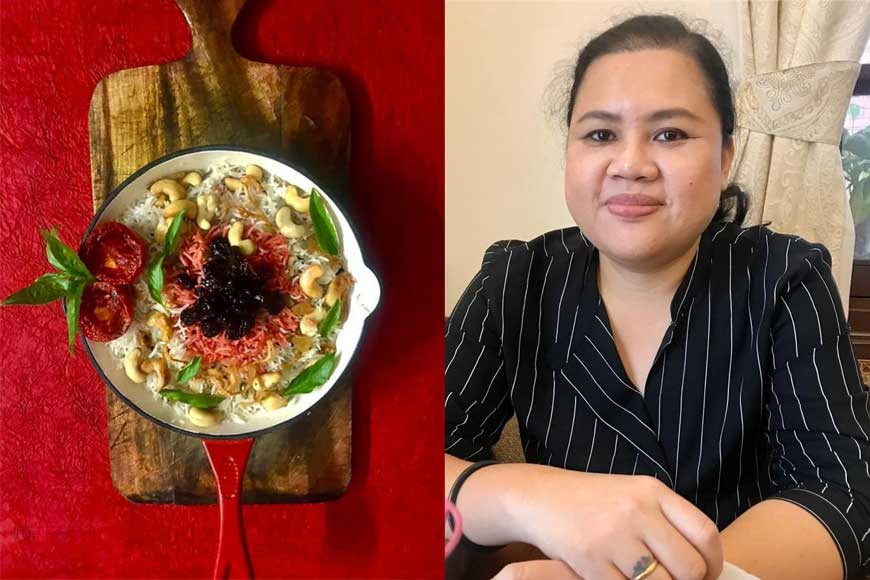 Call it a Bong food connection of a Thai woman or Bong-Thai food connect, you have it all from Sirattiya Bora's kitchen in Ghaziabad. And that's where starts the marriage of authentic Thai cuisine to a bouquet of Bengali food. From Koraishutir Kochuri, Kasha Mansho (mutton curry in Bengali style) to Thai curry with home-grown organic vegetables, Thai sweets and cakes ---- Sirattiya Bora offers it all.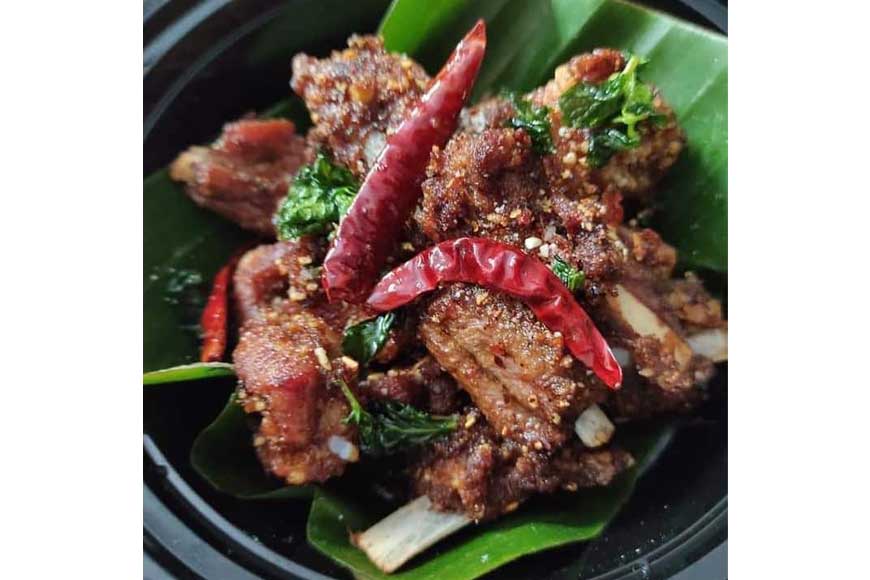 Sirattiya, a Thai lady married to a Bengali groom Anirban Bora, landed in India after her marriage. The couple believes food is all about history, culture and connect. The deep-rooted rich cultural connect of food exists between South East Asia, Assam, North-Eastern states and Bengal. With a foodie husband by her side, the enthusiastic Thai lady experimented with food for the last 14 years. Exploring food in India, after her marriage, started from scouting vegetables in the market to spices in Delhi.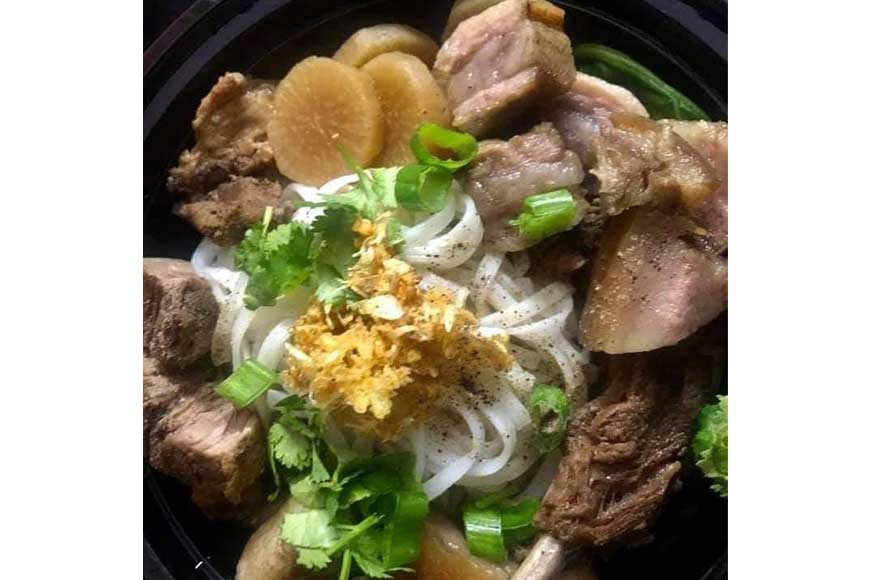 "There are similarities in vegetables in Bengal, North Eastern region and Thailand. Like Bengal and North Eastern parts, we eat banana flowers, green papaya and green bananas. I think, due to the similar climate, the vegetables are similar though cooking techniques may be different. In North-East bamboo shoots are very popular, so is it in Thailand," Sirattiya told GetBengal.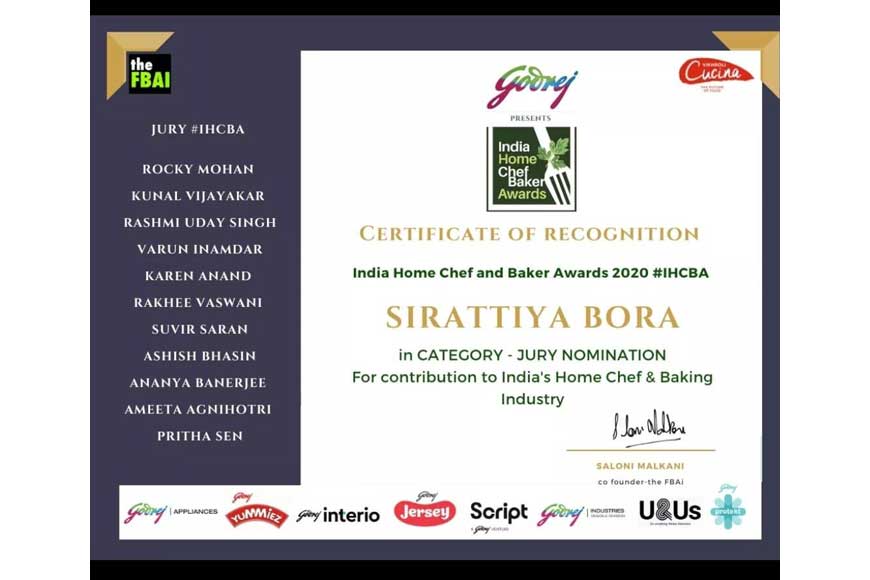 A connect exists everywhere and food strengthens that connection. Say for example, Coconut powder and milk is a very commonly used ingredient in Thai food, which is again used in South Indian food. "Lack of milk products force us to use coconut milk in Thailand," she added.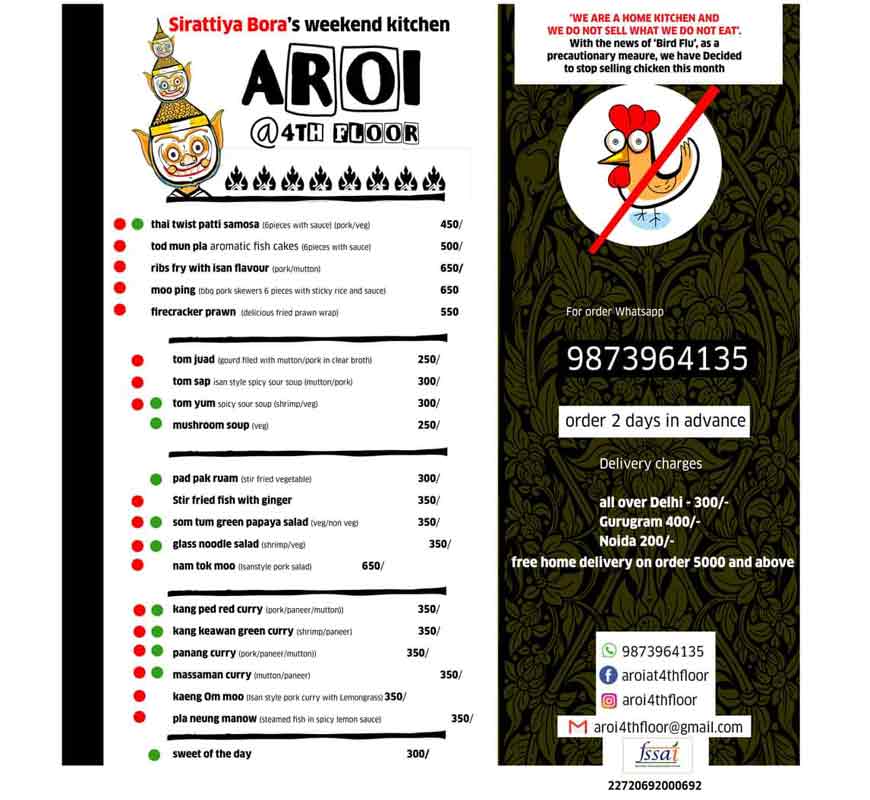 After marriage, Sirattiya had the initial hiccups in identifying vegetables and spices in India but she excelled in all. "In India, there is diverse cuisine - South Indian food is completely different from Bengali and North Indian cuisine. It took some time to identify the spices also. In South East Asia, especially Thailand, we use fresh ingredients like lemongrass, red chilli and we use them as paste. In India, there are different types of spice-seeds, herbs, dry powder."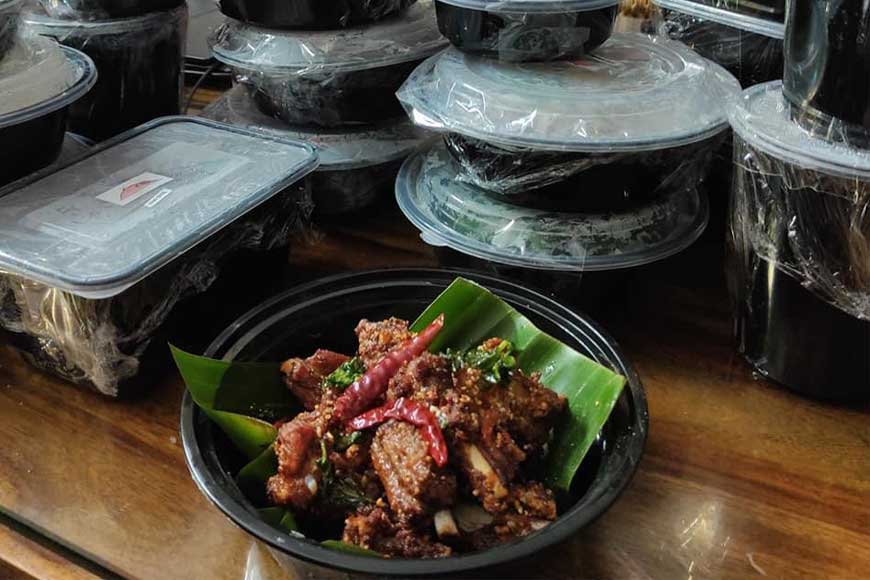 A foodie himself, Anirban played a big role in guiding his wife on Bengali food. "When I tried my hands on different kinds of Bengali food, Anirban would tell me what taste was missing and what should be added. His guidance helped me to develop the nuances of fine taste,"the home-chef, who also works in the Hospitality industry, said.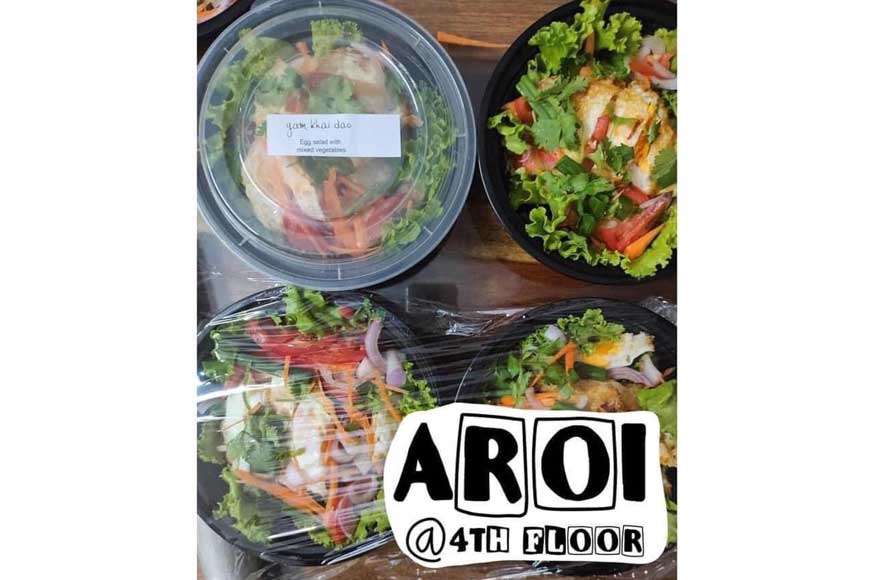 She learnt cooking Bengali food from her mother-in-law. "When my in-laws were in Delhi, I would watch my mom-in-law cooking a variety of Bengali food and would slowly adapt it," she added. Post-lockdown, Sirattiya and Anirban started a food venture from their fourth-floor apartment, 'Aroi@4th Floor' which has become popular and delivers in Delhi, Ghaziabad, Gurgaon and Noida region in its own way. Aroi means 'Delicious', and the venture was an instant hit, both for its Bengali and Thai dishes.

Explaining what prompted them to start the venture, Sirattiya said, "Anirban is a very social person. Every weekend, he would invite friends to our home and we had food together. During lockdown, we could not meet and eat together. So, we used to send food to our friends and they loved them all. The idea of home delivering cooked food cropped up and we took baby-steps to start our venture."
During Durga Puja, Aroi@4th Floor made a huge success with its Bengali cuisine. The puja spread with Karashutir kochuri, alur dom, Kasha Mansho, Basanti Pulao, dimer devil received roaring appreciation from the customers and friends. "We restricted to ten orders everyday as we have limited space and all were booked," Anirban smiled. Aroi experimented on Biriyani Festival as well with Mutton Yakni Biriyani, Chicken Biriyani and Korma.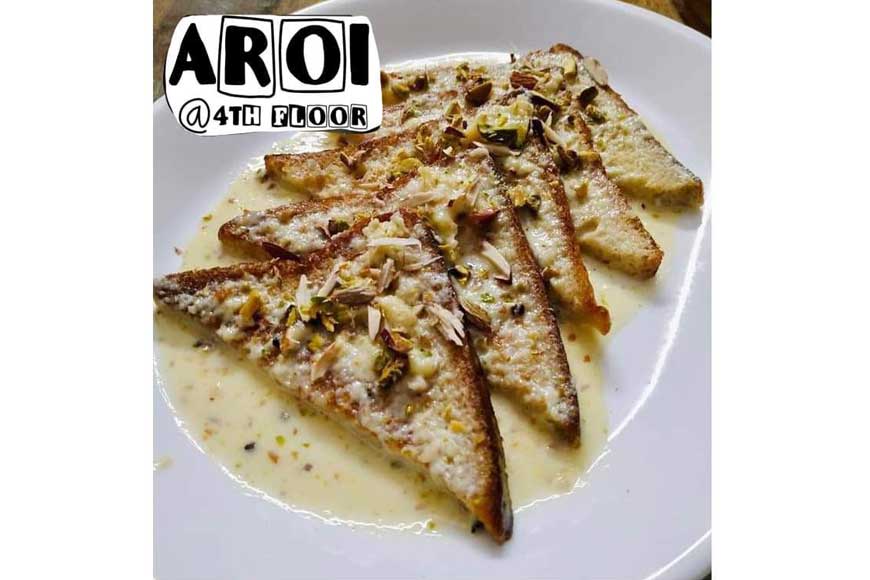 Sirattiya specializes in authentic Thai cuisine. Her customers adore her Thai Red and Green Curry available with pork, mutton or chicken. Even Thai Embassy and Thai Tourism authority order food from her. The couple grows lemon grass, basil leaf, onion leaf and tulsi, which she uses in her Thai dishes. "My favourite Thai food from North-East Thailand is raw Papaya salad garnished with fish sauce and shredded fish. But with customers, Thai curry, even Bengali food and Biriyani was most preferred," she said.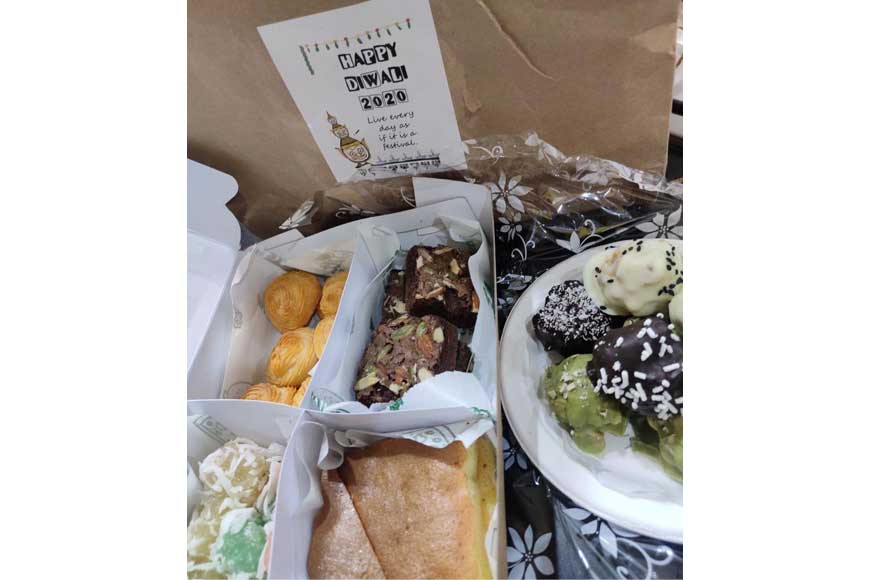 The Thai food spread of Aroi ranges from Thai Twist Patti Samosa (with Chicken or Pork), TomJuad (gourd filled with pork/ Chicken or mutton), pad pak ruma (sir fried vegetables), her lip-smacking Masaman curry to Khao kha moo. And the list is endless.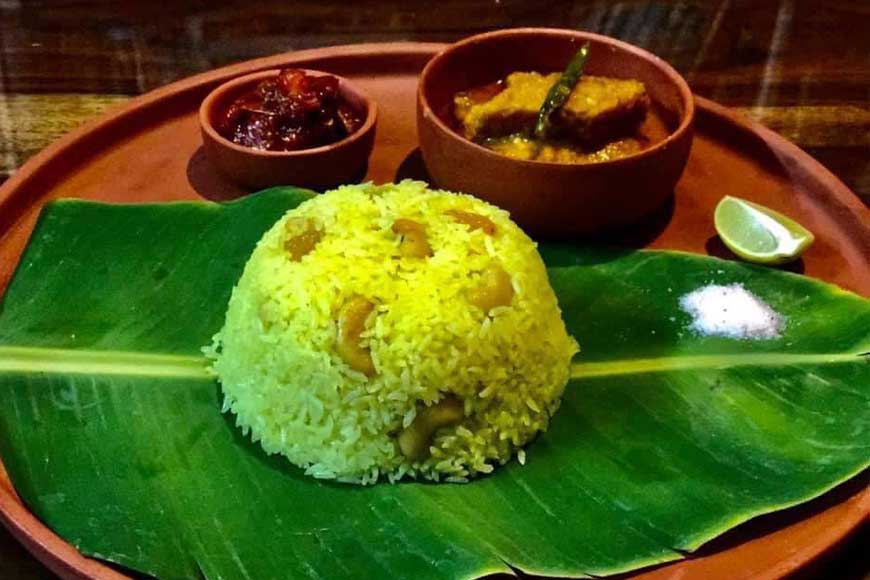 The Thai lady's skill does not end there. She specializes in exquisite Thai sweets and baked items. On special request, she makes sweet boxes which consist of chocolate, coconut and fruit & nut flavoured Thai sweets and cakes. The favourites include Nagasaki Cheese cakes, Khanom Mun and Chocolate Brownies.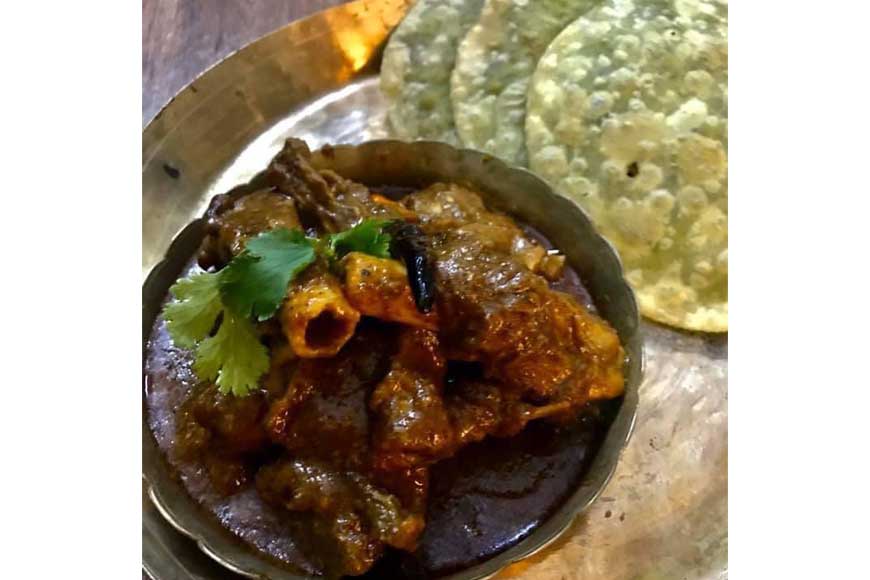 Sirattiya's world does not revolve only around the art of cooking. An art college graduate from Mahasarakham University of Arts in Thailand, she has already done three exhibitions in India. Talking about her future plans, Sirattiya elaborated about opening a restaurant in Delhi with the authentic flavours and cuisines of Thailand. "Post-COVID19, we are waiting for the situationto normalize more and then plan for the restaurant," she said as a parting dream.
Story Tag:
Sirattiya Bora, Home Chef