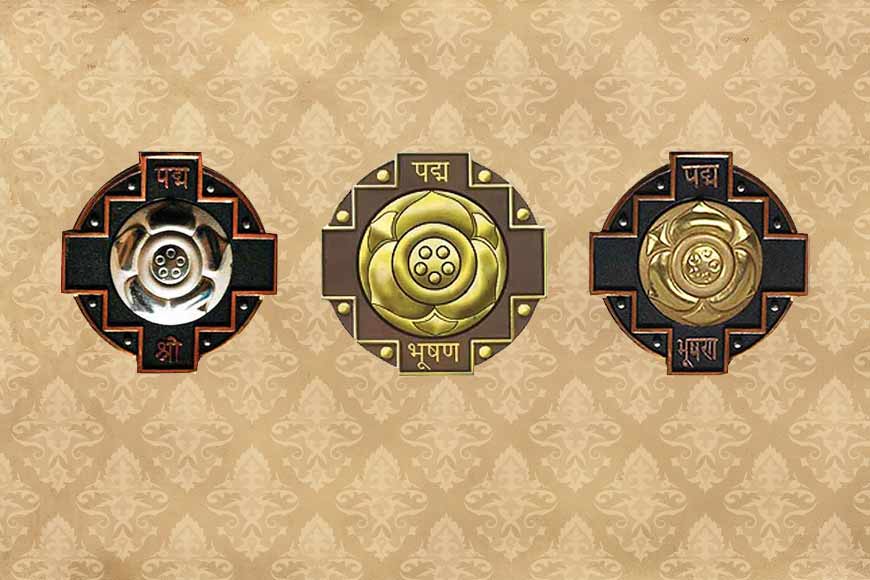 In the brouhaha about the multiple recipients from Bengal who have declined their Padma awards this year – former Chief Minister Buddhadeb Bhattacharya, legendary vocalist Sandhya Mukhopadhyay, and tabla maestro Pandit Anindo Chatterjee – the ones who have accepted the honour have largely escaped the spotlight. So here's a brief look at the 'other' half: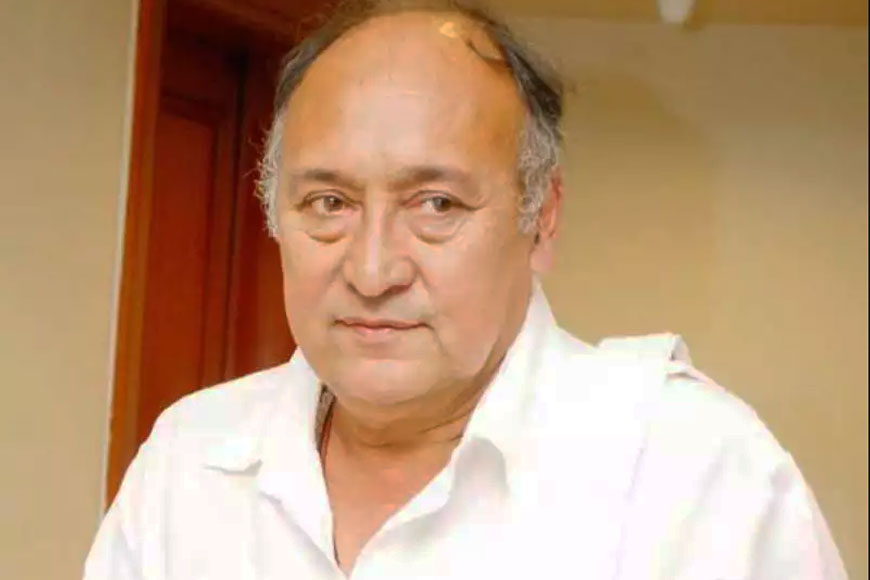 VICTOR BANERJEE
Perhaps the only instantly recognisable name on the list thanks to his long career in both Indian and international cinema, Victor Banerjee has worked in English, Hindi, Bengali and Assamese films, for directors ranging from Roman Polanski, James Ivory, Sir David Lean, Jerry London, Ronald Neame, Satyajit Ray, Mrinal Sen, Shyam Benegal, Montazur Rahman Akbar, to Ram Gopal Varma and Ali Abbas Zafar. Bestowed with a Padma Bhushan this year, he remains the only Indian to have won a National Award in three categories: as a cinematographer for his documentary Where No Journeys End; as a director for his documentary The Splendour of Garhwal and Roopkund; and as an actor (Best Supporting Actor) for Satyajit Ray's Ghare Baire.
A descendant of the royal families of Chanchol (in Malda) and Uttarpara (in Hooghly), Banerjee first grabbed international attention as Dr Aziz Ahmed in David Lean's A Passage to India, for which he received a BAFTA Award nomination in 1986, and won the Evening Standard British Film Award and NBR Award (National Board Review, USA). In April 1985, Banerjee received the Show-a-Rama Award from the Motion Picture Association of America as 'New International Star'.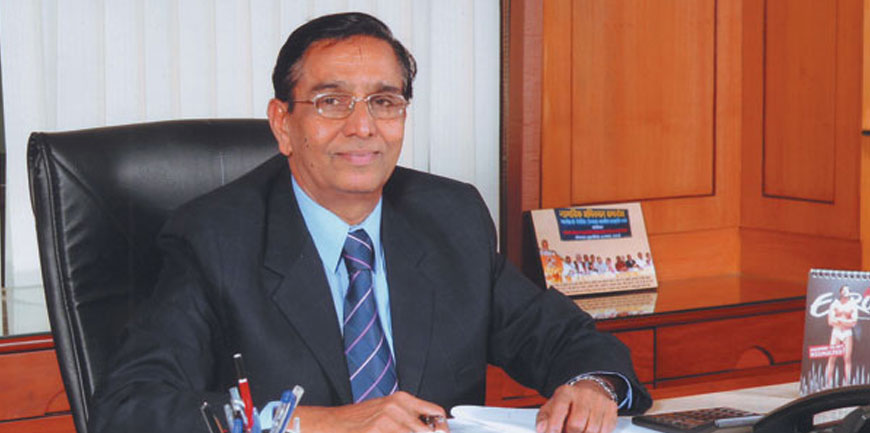 PRAHLAD RAI AGARWALA
Prahlad Rai Agarwala is the Executive Chairman of Rupa & Co Ltd, and the Honorary Consul of the Republic of Colombia in Kolkata. A Bachelor in Law from the University of Calcutta, he has been the driving force behind the establishment and growth of Rupa & Co., the Kolkata-based hosiery company which he co-founded with Ghanshyam Prasad and Kunj Bihari Agarwala in 1968. He has been a member of Rupa's Board of Directors since 1985, and the company has established itself as one of India's largest knitwear brands. Today it has manufacturing facilities at Domjur, Tirupur, Bengaluru and Ghaziabad, and sales offices in major Indian cities like Kolkata, Patna, Mumbai, Delhi, Ghaziabad, Bengaluru and Tirupur.
KALIPADA SOREN
Popularly known as Kherwal Soren, he has worked relentlessly to preserve the language and literature of the Santhal community. Soren has been awarded the Padma Shri this year, and feels proud to have been recognised as a Santhali author. "As an author from Jangalmahal, I am happy to receive this award as it is a recognition for all of Jhargram and the tribal belt," he said.

Born in 1957 at Raghunathpur, Soren graduated from Seva Bharati Mahavidyalaya and did his Masters in Political Science from Rabindra Bharati University, Kolkata. Besides Santhali, he knows Bengali, English and Hindi, and was honoured with the Sahitya Akademi Award in 2007. Among his important works are Kherwal Ko Disa Kate, Sari Se Nase Bengal Rase, Bahamai, Thari Dakare Met Dak and Serenj Akalare Kherwal. He has edited a monthly magazine Avensakwa and presently edits the quarterly magazine Kherwal Jaher. He is also famous for his award-winning play Chet Re Chikayena, the theme of which is political violence, and his Santhali translation of Anubhab, a Bengali novel by veteran author Dibyendu Palit.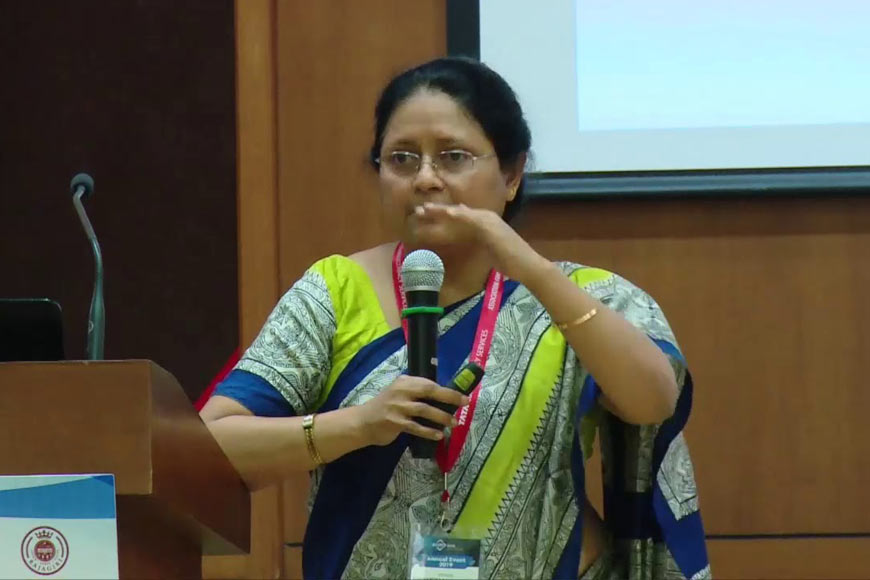 SANGHAMITRA BANDYOPADHYAY
When Presidency College (now University) alumnus Sanghamitra Bandyopadhyay joined the Machine Intelligence Unit of the Indian Statistical Institute (ISI) as a faculty member in 1999, having completed her PhD from the same institute, the 1968-born scientist couldn't have known that in a few years, she would be the first woman director of ISI. Today, honoured to receive the Padma Shri, Bandopadhyay realises her dream has indeed come true.
With work experience in various institutes in countries such as USA, Australia, Germany, France, Italy, China, Slovenia and Mexico, she has received several awards and fellowships including the Bhatnagar Prize, Infosys Award, TWAS Prize, DBT National Women Bioscientist Award (Young), INAE Silver Jubilee Prize, Young Scientist/Engineer medals of INSA, INAE and Science Congress, JC Bose Fellowship, Swarnajayanti Fellowship and Humboldt Fellowship. She is a Senior Associate of ICTP and Fellow of INSA, INAE, NASI and IEEE. She is currently a member of the Science, Technology and Innovation Advisory Council of the Prime Minister of India.
Bandopadhyay has also authored/co-authored more than 300 research articles in international journals, conferences and book chapters, and published six authored and edited books. A bachelor of science in Physics from Presidency College, she has a second bachelor's degree in Computer Science from Rajabazar Science College. She also has a master's degree from the Indian Institute of Technology, Kharagpur.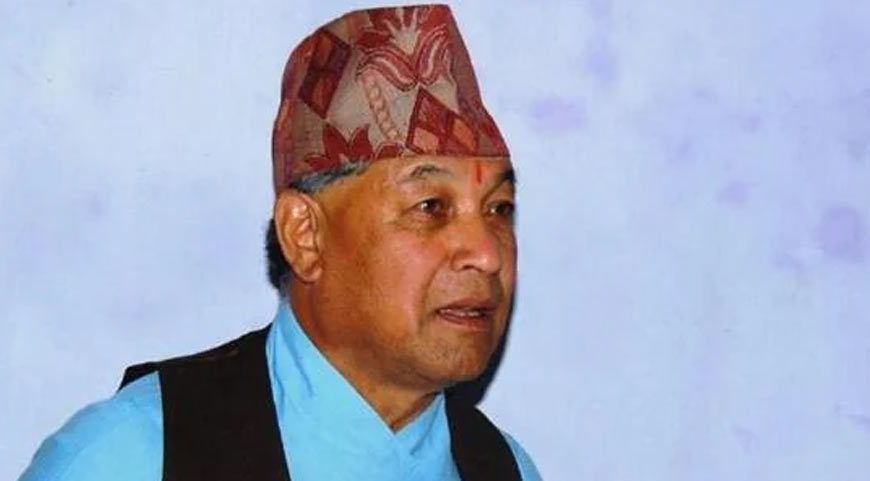 KAAJEE SINGH
He returned almost 40 years ago from Mumbai, forsaking the glitz and glamour of Bollywood for his ancestral home in Kalimpong, with a wish to popularise the music of the hills. Now 77, the noted percussionist has several laurels to his credit and has been conferred the Padma Shri. West Bengal Chief Minister Mamata Banerjee has congratulated the veteran musician, who has popularised Gorkha and Nepali music along with the Shree Madal, a traditional drum of North Bengal.
Singh is also credited with popularising the traditional Maruni dance. Born in 1945, he developed an interest in folk culture and music during his childhood under the influence of his parents. "I never worked for awards and laurels. I returned from Mumbai thinking that Shree Madal should be preserved and made popular among coming generations," said Singh.
The father of two invented classical notations for Shree Madal in 1974, and has published several books on the instrument as well as local folk music. A typical accompaniment in Nepali and Gorkha folk music, the Shree Madal was also popularised by Singhs's father Indrajeet Singh Sardar, one of the pioneering exponents of the instrument.
In Mumbai, Singh worked with legendary composers Laxmikant-Pyarelal, Kalyanji-Anandji, Shankar-Jaikishan and Ram Laxman for nine years before returning to Kalimpong in 1983. Today, he still works more than eight hours a day, doing research or writing. He also runs the Sanskriti Sanrakshan Sansthan in Kalimpong.