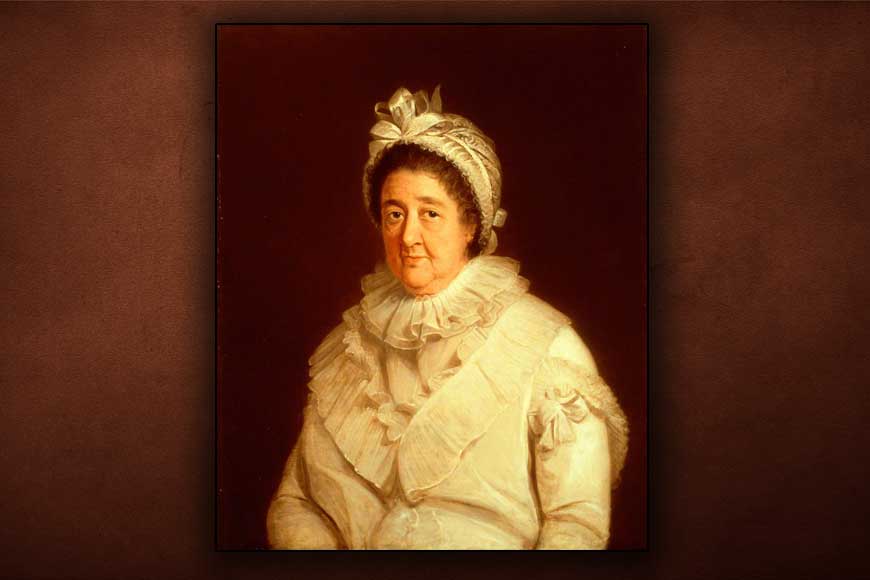 A woman who married four times, a woman who was the first British resident of Bengal, and a woman who had witnessed many important chapters in the history of Bengal including being a 'captive' guest of Alivardi Khan's widow. Well, welcome to the world of Begum Johnson. Better to say Mrs Frances Johnson, whose grave still lies in the courtyard of Kolkata's St. John's Church. The plaque at her grave mentions, she was born as Frances Crook, the second daughter of Edward Crook, the Governor of Fort St. David, situated 100 miles south of Madras. Her mother Isabella Beizor belonged to a Portuguese family. But some records mention she might have had an Indian ancestor, but there is no proof to this fact.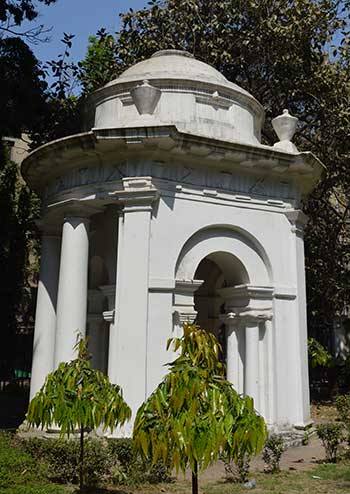 This 'oldest British resident of Bengal, universally beloved, respected and revered,' probably had an unknown tie with this land. Else, why would she spend most of her life here and even return from England after her children are grown up? Johnson was first married to Parry Purpler Templer, nephew of the then Governor of Calcutta, Thomas Broddyll /Bradyll. Her first husband and their two children died within a couple of years. She then married James Altham, who died of small pox, 10 days after their marriage! Two years later, she married William Watts, who was then a senior member of the council in Bengal and a senior official in the British East India Company.
Watts was also chief of the Company's factory at Cossimbazar, near Murshidabad. Frances and her family were caught in a turmoil surrounding the succession of Siraj-ud-Daulah, after the death of his grandfather Alivardi Khan. They were taken into confinement, but treated well. She and her children, Amelia, Edward and Sophia, were taken under the protection of the widow of Alivardi Khan, who was also the grandmother of Suraj-ud-Daulah. She personally looked after the family and kept them at the Zenana Mahal. Later, she sent the family under a strong escort to Chandernagore, where they were hospitably received and entertained by the French authorities. Watts meanwhile, had been sent to Hooghly, where he and other English prisoners were later released by the Nawab. In 1758 he was appointed president at Fort William. Later, the family returned to England and there they bought a country estate near Bracknell, Berkshire and built South Hill Park Mansion, which is now an arts centre.
But Frances Johnson, had a special connect with Bengal. After her husband's death, she spent ten years as a widow in England and returned to Kolkata around 1769. On 1 June 1774 she was married for the fourth time to Rev. William Johnson. He was a man of immense energy, great assurance, and not easily discouraged by opposition. He is the one who mounted a campaign to build the city's first Anglican cathedral, now known as St. John's Church. This final marriage gave her the name by which she was best known later, Begum Johnson, as begum was an honorific for women in India in those days.
In 1788 Rev. William resigned his Chaplaincy after sixteen years and returned to England. But Begum Johnson stayed back. In her old age she was known by the natives as the Old Begum and for nearly another quarter of a century, with a large private fortune she reigned like a queen. Her mansion was one of the most fashionable rendezvous centres of the society then. When she died on 3 February 1812 at the age of 87, Begum Johnson was given a quasi-state funeral, attended by the Governor-General Lord Wellesley, who gave the permission of her burial at St. John's churchyard. Even today, one gets to see that grave with the plaque on it.