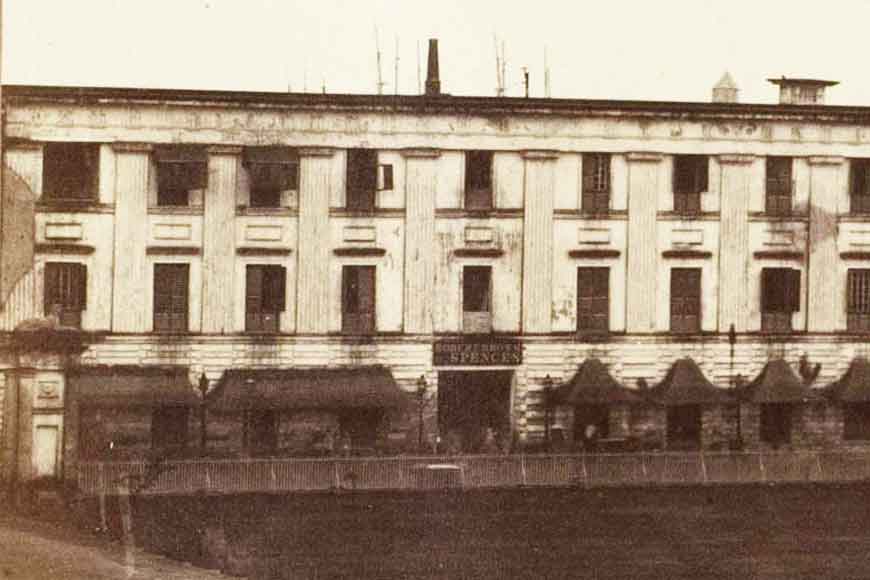 While walking past the central business district of Kolkata, have you noticed a non-descriptive building of a hotel standing on the side of the road just opposite the Telephone Bhawan? Spence's Hotel, the first ever hotel of Asia was opened to public in 1830 by John Spence. Originally, the hotel was located at the corner of Esplanade Row West and Government Place West, just across the road from the western gate of Government House (Raj Bhawan). In fact, the Treasury Building, originally meant for the Finance Department of the British India and recent abode of AG Bengal, was the site where the Spence's Hotel was located.


Its imposing edifice with magnificent gothic arches and beautiful mansards at each end of the long cloisters running along quadrangles, was erected between 1882 and 1884 by architect M.E Martin. Viceroy Lord Ripon was a patron of this hotel. During those days, Kolkata was one of the most important business centres of India and people engaged in different trades and businesses visited the city frequently. The hotel was constructed with the view to accommodate this large number of regular visitors to the city. Spence's was considered definitely the very best. However, as the British Empire grew, the colonial government began acquiring land aggressively around Government House for construction of new offices. They came up with different departments and residential quarters for the steadily-growing army of staff that was needed to keep the government machinery functioning smoothly. Finally, the land on which Spence's stood was taken over by the government in the 1880's, and the hotel was relocated to Wellesley Place (renamed Red Cross Place), from where it continued to operate, until it was eventually demolished.
Renowned French novelist Jules Verne referred to Spence's Hotel in his book The Seam House (1880), when he wrote, "… before dawn, on the morning of our start, I left the Spence's Hotel, one of the best in Calcutta which I had made my residence ever since my arrival." It proves that Spence's Hotel was well known to Europeans in those days.