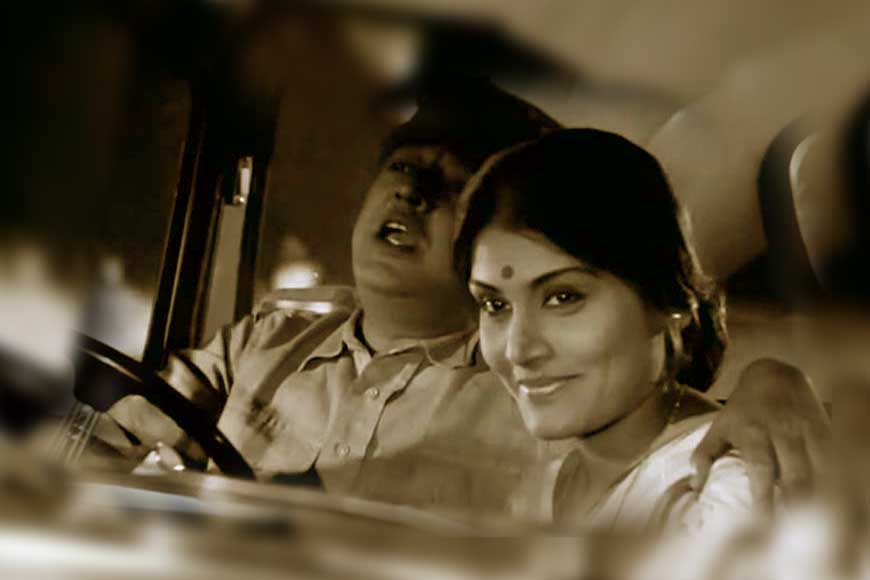 As the lilting song 'Tumi Akash Ekhon Jodi Hotey' from the famous Bhanu Bandopadhyay-Ruma Guhathakurta starrer Ashite Ashiona plays in the background, the young fresh romantic actress of the movie who had also sung the chart-topper number is no more. Ruma Guhathakurta, is however, still afresh in the hearts of two generations of Bengalis who have literally grown up hearing her revolutionary voice as she and her Calcutta Youth Choir presented songs of that bygone era on stage. Often, she would be seen on stage leading the band of young men and women, moving her arms in the style of an orchestra leader, passing on instructions.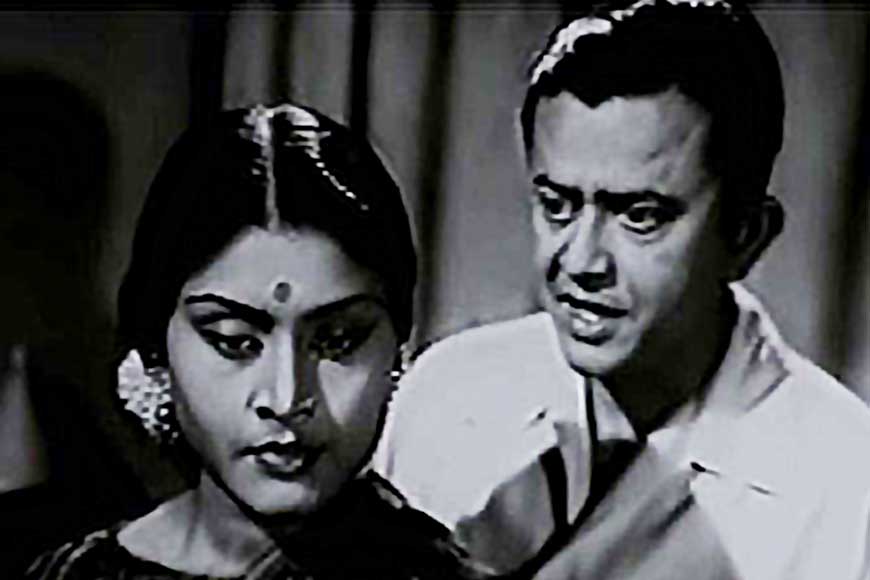 A shot from the film Personal Assistant with co-actor Bhanu Bandopadhyay
Born on November 3, 1934, Guhathakurta, formerly known as Ruma Ghosh, probably got her natural flair of singing from her mother Sati Debi. As an actress she made her debut through the black and white Hindi film Jowar Bhata. In 1959, she appeared in her debut Bengali film Ganga, that had set a new high to the so-called Bengali Art Film genre. Throughout her career, she acted in about sixty films but has worked with well-known directors such as Satyajit Ray, Tapan Sinha, Tarun Majumder, Rajen Tarafdar and many more. She was liked by most of these stalwarts for her subtle style of acting and her expressive eyes that weaved a charm on-screen.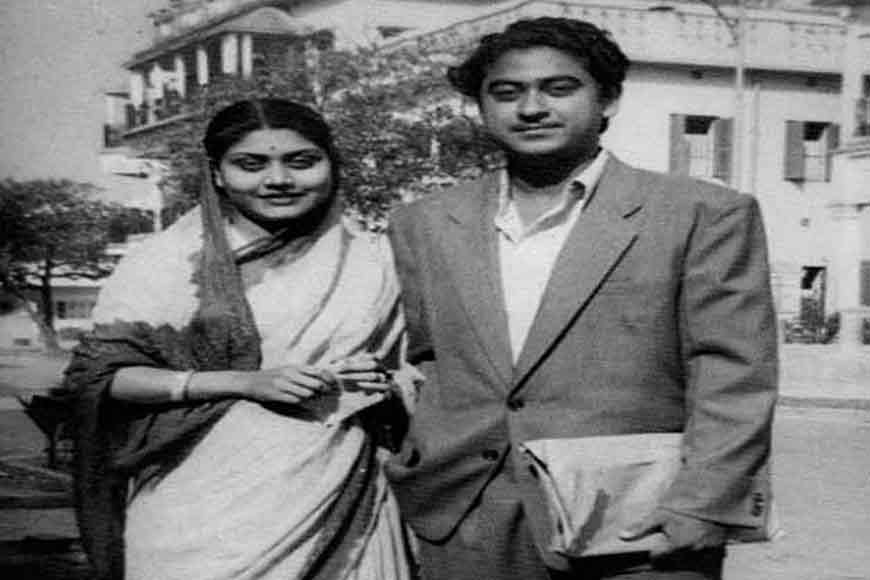 Guha Thakurta with Kishore Kumar
In the musical drama Antony Firingi, she stole the hearts of many through the character of Yogeshwari, a folk singer. She played the role of a widow in Tapan Sinha's Nirjan Saikatey, based on Samaresh Basu's novel and even bagged a National Award for her impeccable performance. Her chemistry with Bhanu Bandopadhyay in Ashite Ashiona was classic. Her portrayal was widely appreciated and is cherished even today by Bengali cine-goers. Even in Ray's highly coveted film Abhijaan, she made a mark with her acting skills. Thakurta was seen playing diverse roles in films like Shakha Proshakha, Ganga, Personal Assistant, Troyee, 36 Chowringee Lane. The last film she acted in was Mira Nayar's 'Namesake'.
A student of legendary singer Debabrata Biswas, Ruma Guhathakurta also lent her wonderful voice as playback singers in films like Amrita Kumbher Sandhane, Baghini and Palatak. Her international fame came in when in 1974, she led her troupe to the Copenhagen Youth Festival and received the First Prize at the international event.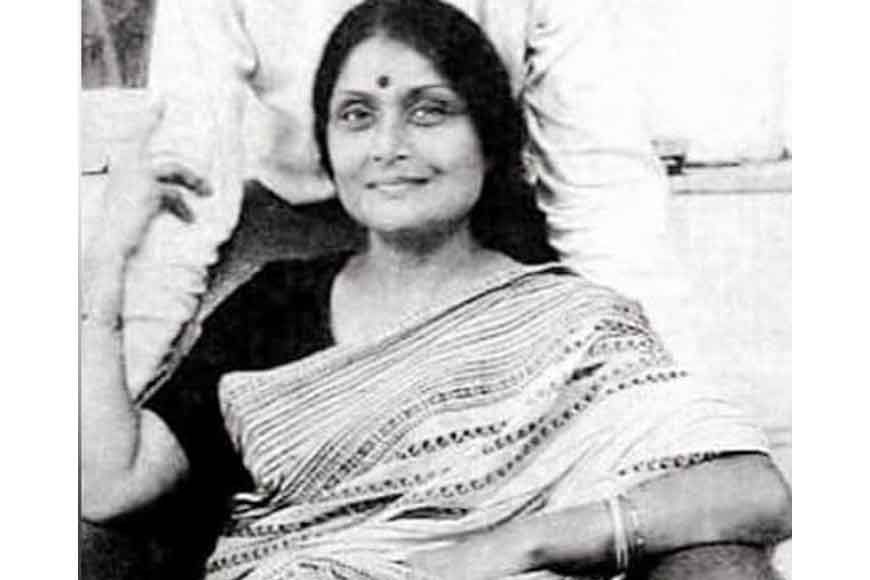 Ruma Guha Thakurta in her later years
In the later years, Ruma Guha Thakurta spent most of her time with her son Amit Kumar. At the age of 84, she breathed her last in her sleep this morning. Yet the image of her poignant renditions of 'Bistirno Dupare' will forever linger in our hearts.