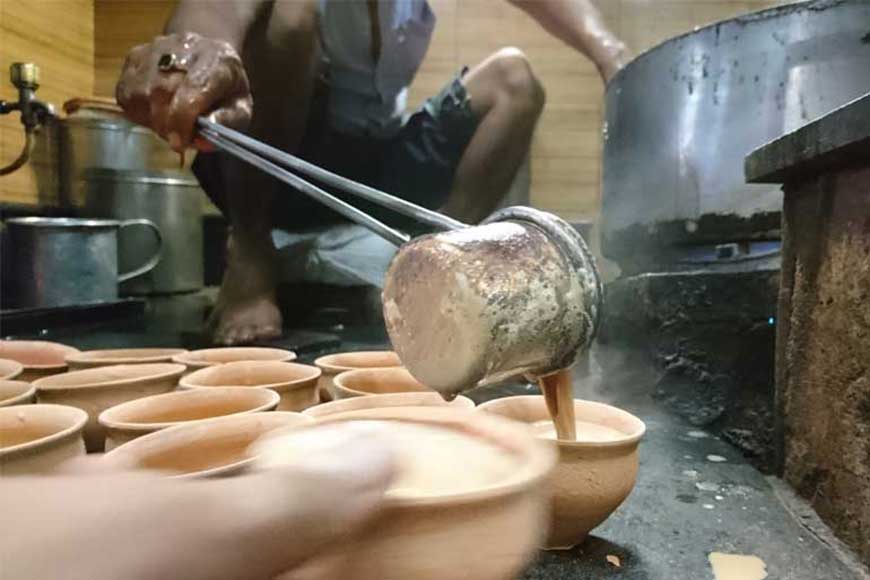 In India, cha /chai is not just a cup of tea to kick-start the day - the thick sweet drink is an integral part of the rhythm of life. With or without milk, tea is here to stay and rule our hearts and minds. New-age alternative shops selling coffee or other concoctions may have come up, yet there is no denying the fact that tea is still the country's most popular drink and will continue to remain so. The ritual of drinking cha transcends all boundaries. Roadsides are dotted with chaiwallahs who serve it boiled with ginger, cardamom and other spices, sugar and milk and devoted customers lap it up.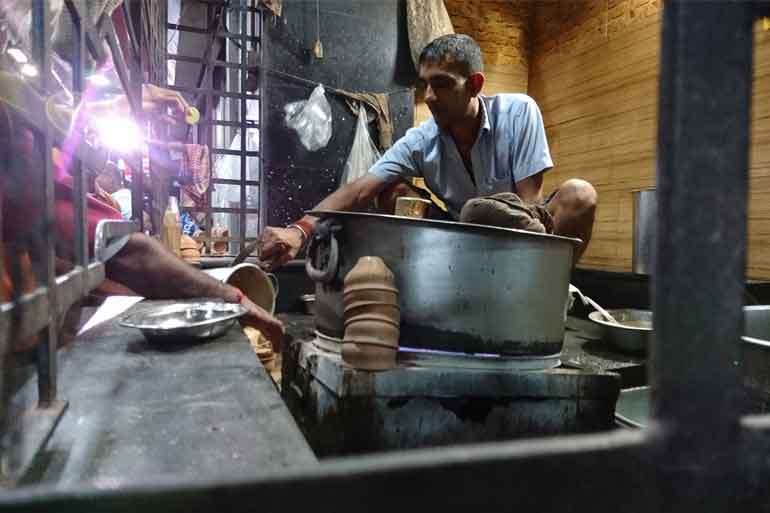 In Kolkata, any time is tea-time, and this fondness for tea infuses a round-the-clock culture. A hot cup of tea can have a healing effect for knocking down the winter blues and satiate the senses. The city is dotted with innumerable tea stalls, willing to serve the weary and thirsty tea addict with a steaming cup of 'cha' at odd hours of the day. When it comes to quenching one's craving for a cuppa at the most odd hour, one can confidently head for Balwant's Dhaba on Harish Mukherjee Road. Balwant Singh is a legendary name among North Indian food joints and was the first to start the steamed-milk tea trend in Kolkata almost 97 years ago. It has been a long and eventful journey for the shop, but it is still going strong. Frequented by celebs, the place is perpetually bustling with customers from all walks of life. Freshly brewed hot tea is served to customers on bhanr (clay cups).
For the more adventurous and spirited ones looking for some quality tea with a difference, Balwant's Dhaba offers fusion tea that includes kesar chai (saffron tea), with a liberal sprinkling of saffron on top, that happens to be the shop's trademark invention, the 'Doodh-cola' tea, which sells like hot cakes during the sweltering summer in Kolkata. The tea joint remains open 24X7 with a brief hour-long shut down daily. It opens its doors at 4 am and continues to quench tea-thirsty souls till 3 am. The stall sells around six to seven thousand bhanr (cups) of tea daily.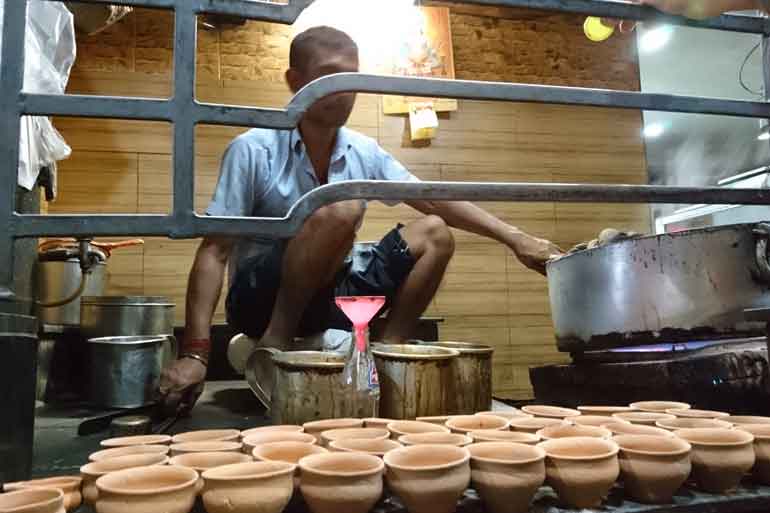 The dhaba has also been dishing out delicious North and South Indian vegetarian food items for all these years. From North Indian delicacies like freshly fried samosa, kachouri and daal makhni to south Indian staples like dhosa, idli, vada and uttapam – you name them and you get them all here. And after a hearty meal, what better way to wind up than a freshly brewed steaming cup of creamy, sweet masala chai?
Balwant's Dhaba is a part and parcel of Kolkata's heritage. A must go for foodies and all tea lovers.