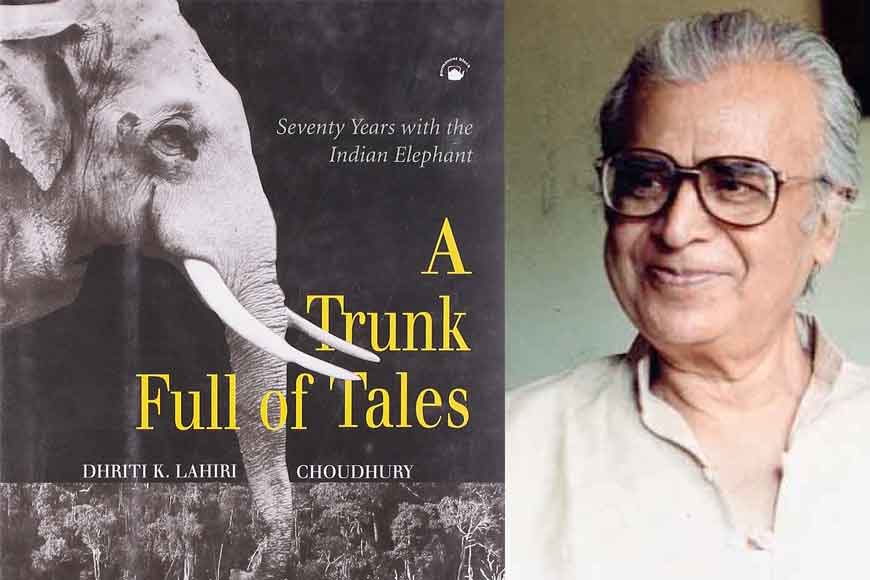 Elephant expert Dhritikanta Lahiri of Bengal had a cosmic connection with elephants and the forests, a love that spanned more than seven decades. He was born in Myemansingha in 1931 and his childhood revolved around wild animals. He spent his time observing wild animals from close quarters. Lahiri had around 15 pet elephants and they were his only companions. He used to ride on the backs of Sharmila and Chandrachur- his pet elephants and used to go out for hunting. His connection with the elephants began with the help of Prakritish chandra Barua- Prince of Gouripur estate. During partition, Lahiri had to leave his native land but that did not disrupt his relationship with elephants.
Dhritikanta Lahiri got well acquainted with the forests of North Bengal and started loving the pachyderm herds that were abundant in these forests. He was so well-versed about the problems of elephants that even officials of the Forest Department used to call him in need. Lahiri could comprehend the characteristics of elephants just by looking at their behavorial patterns. Whenever it came to buying elephants from Sonpur, he was always called by the authorities.
His love for the animals found a place in his literary works also, that primarily revolved around the forest life. Some of his published books include Hati o bon jongoler kotha, Haatirboi, Jiboner Indradhonu and others. His articles on elephants have been published in many magazines worldwide. Dhritikanta Lahiri completed his bachelor's degree in English from Presidency College, Postgraduate studies from Calcutta University, PhD from Leeds University of England. He also used to teach at Rabindra Bharati University.
Lahiri's relationship with elephants is not just confined to his literary works. His career was no exception. He was a member of Elephant Expert Committee of the International Union for Conservation of Nature from 1977 and member of the Wildlife Advisory Council of West Bengal State from 1978. He was also a member of the task force appointed to determine his outline before the Indian government's Elephant project was launched.
Lahiri used to set out for various places like Jayantia Hills, Garo, Bihar, Orissa, Madhya Pradesh and other places to delve into the world of elephants. He had also been to South-East Asia and shared his experiences through his literary works. In his last days, Lahiri's works established the need for saving the jungle from perishing. He always protested against construction of railways amidst forests which proved to be detrimental to the existence of elephants. Lahiri used to say: "It is important to save elephants if we want forests to exist."