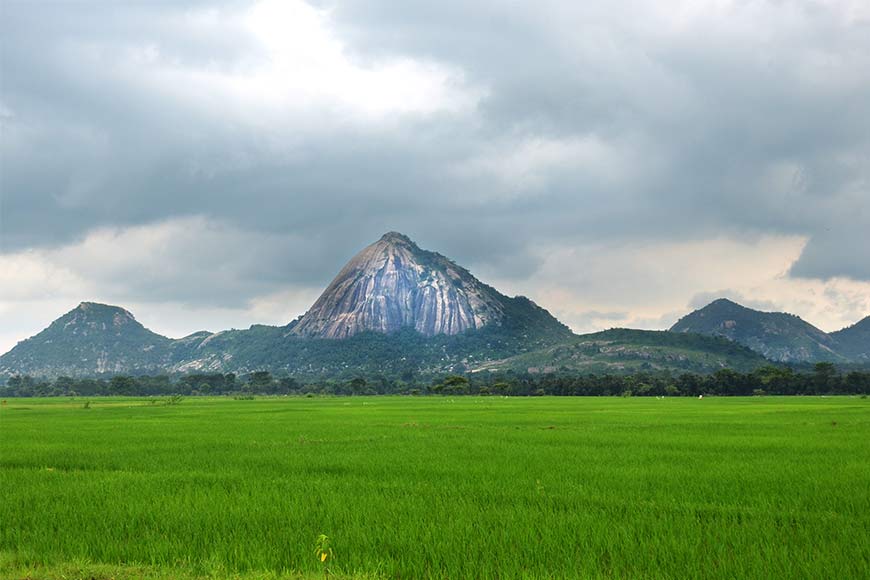 Ayodhya (or Ajodhya) Hills are a range of hills in Purulia district. More properly speaking, it is a small plateau surrounded by hills. Geographically, it is the easternmost part of the Chhotanagpur Plateau, and an extension of the Eastern Ghats. The highest peak here is Gorgaburu (855 m or roughly 2,800 ft), and the nearest populated town is Baghmundi.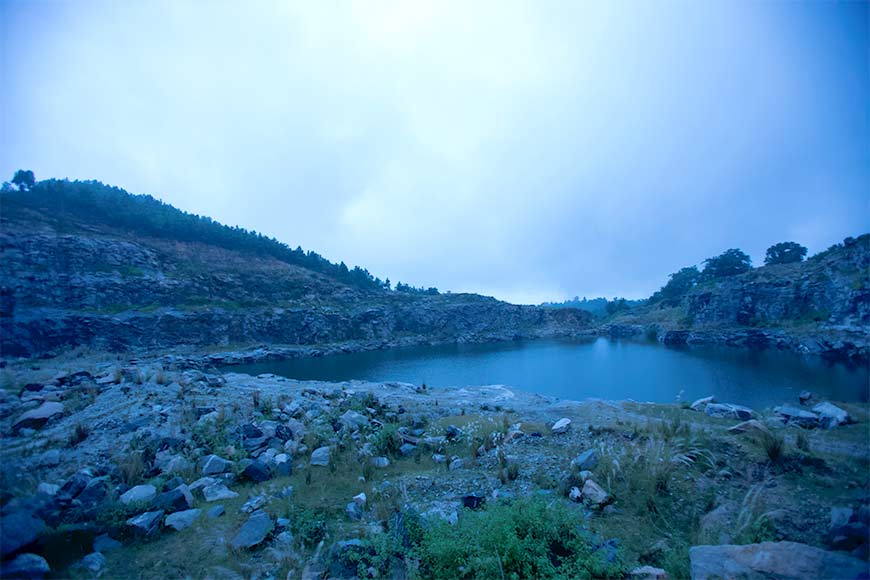 The sapphire tarn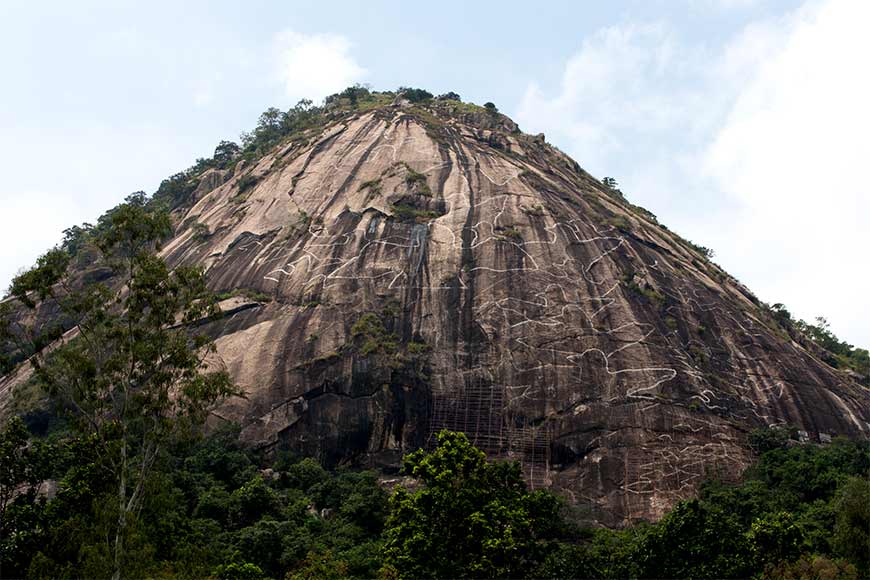 The Bird's Hill
Those interested in mountaineering and rock climbing will know that the Ayodhya Hills offer an excellent opportunity for beginners to learn the basics, the modest sized hills forming the perfect practise ground.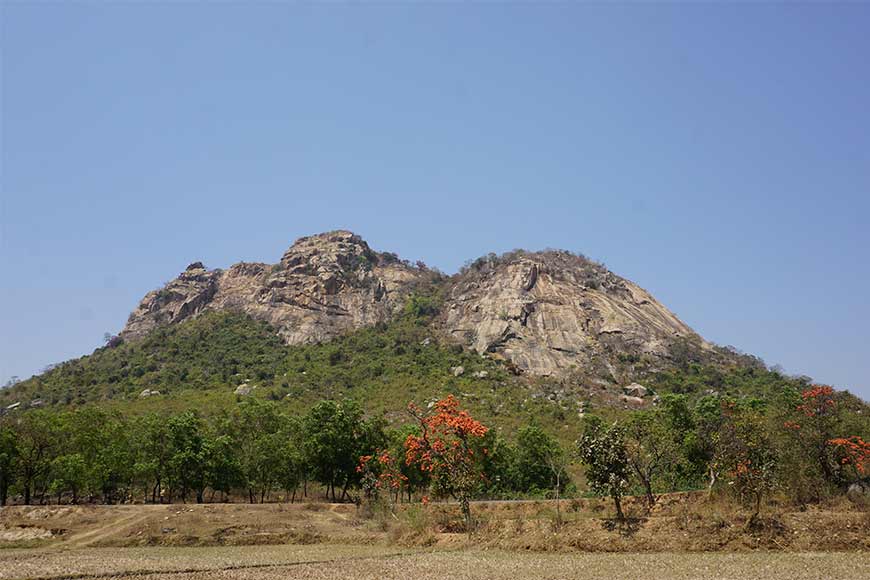 Stands strong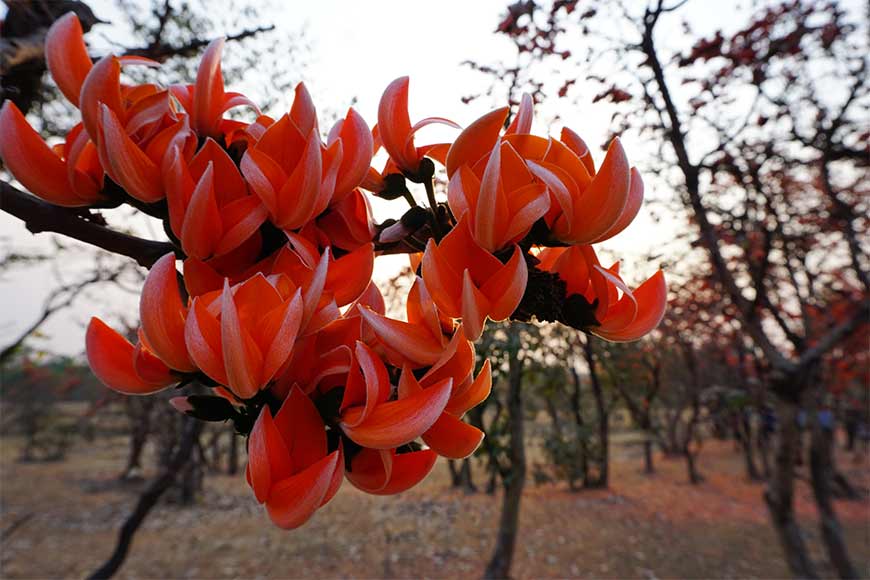 Crimson Blooms
But these dry facts cannot describe the breath-taking beauty of the landscape, or the unspoilt charm of its hills, small valleys, forests, lakes, waterfalls, and the astonishingly blue skies. These can only be experienced once you visit the region.
Take it as an adventure
When you do, make sure to take in at least some of the must-visit spots such as Bamni and Turga Falls. If you look at photographs of these two waterfalls, you will realise exactly how picturesque they are, though their tremendous roaring noise must be heard first hand!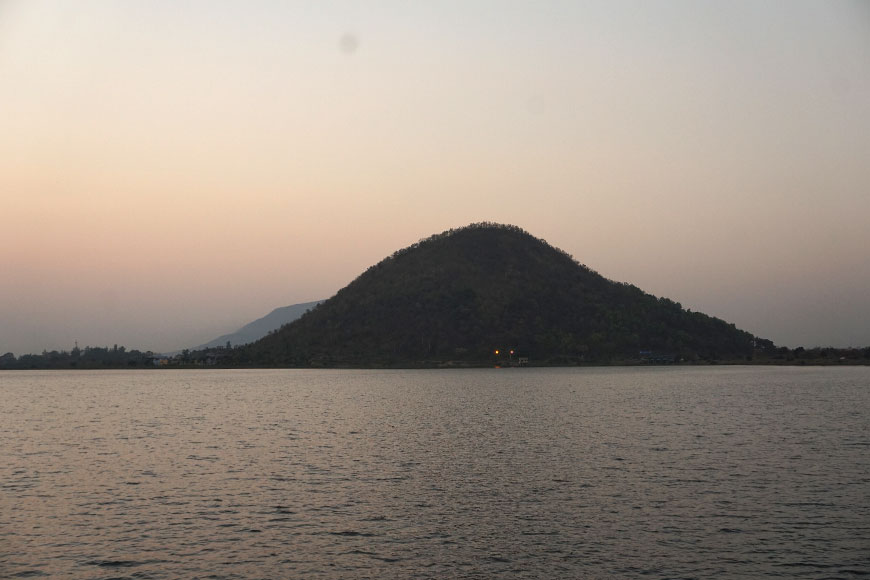 Nature at its finest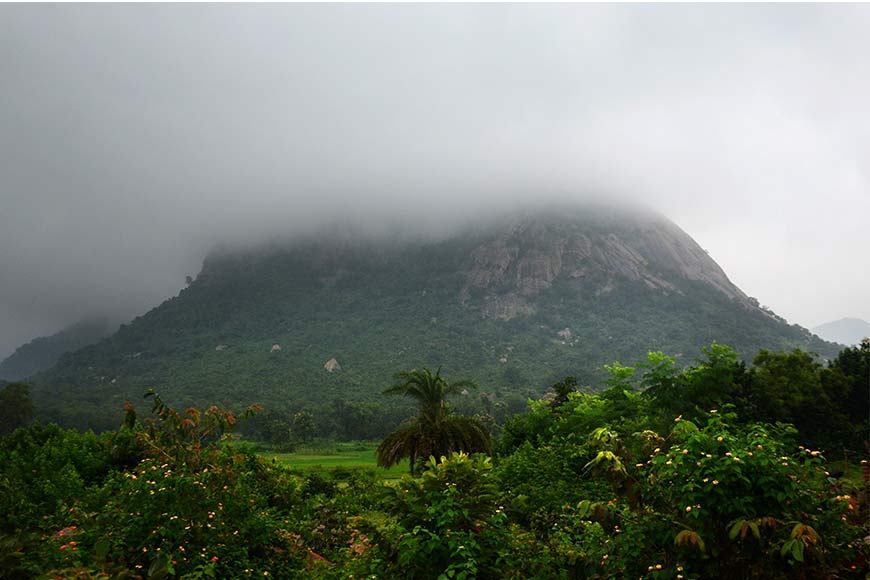 Fumes, ascending or descending?
Then there's 'Pakhi Pahar', whose local name is Murraburu. Famed for its rock paintings, the hill is part of Mayur Hill, from where you have a spectacular view of the Ayodhya Hills as a whole. Pakhi Pahar is a favourite with bird watchers, too, and home to hundreds of peacocks, as well as other birds. Besides, the dense forests here are also the natural habitat of leopards, deer, and wild boar.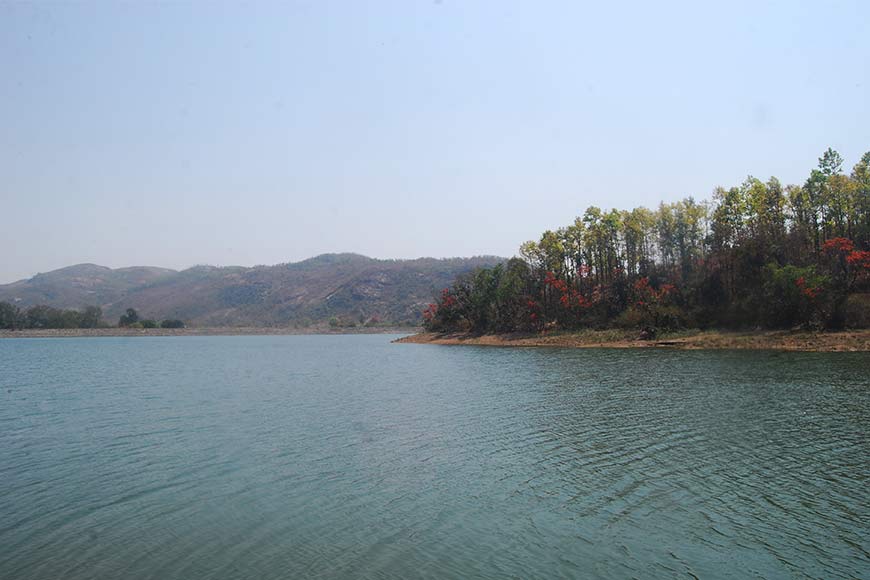 Colours of the Spirit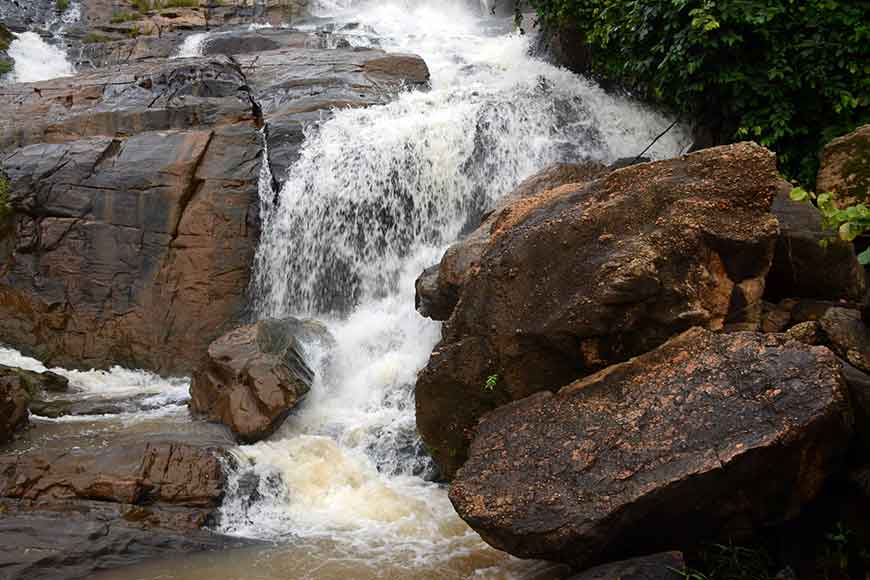 Purity of nature-- Bamni Falls
Nestled among the hills and forests of Baghmundi, Khairabera irrigation dam is certainly worth more than one visit. Apart from the panoramic beauty of the water body, the area comes ablaze with red every spring, when the Palash flowers are in bloom. The visual splendour of these flowers is virtually impossible to communicate in mere words.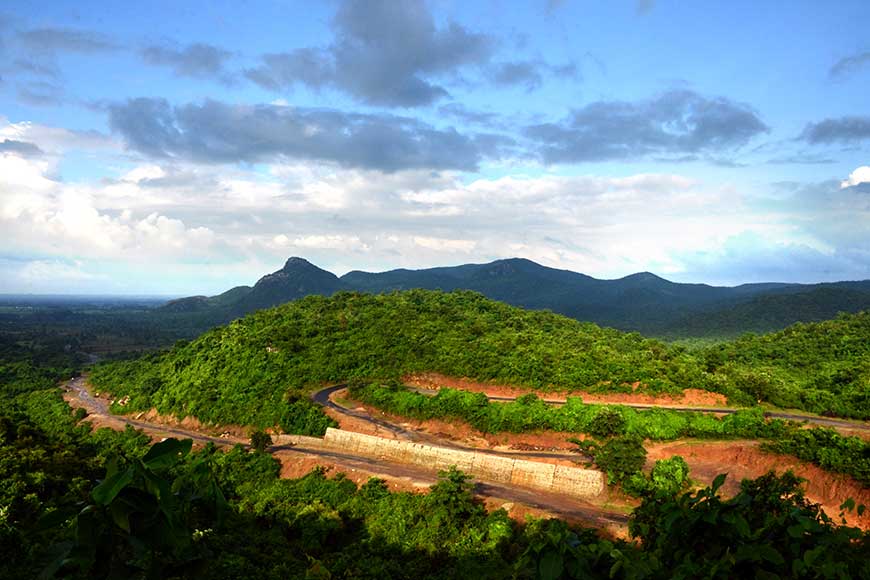 The journey song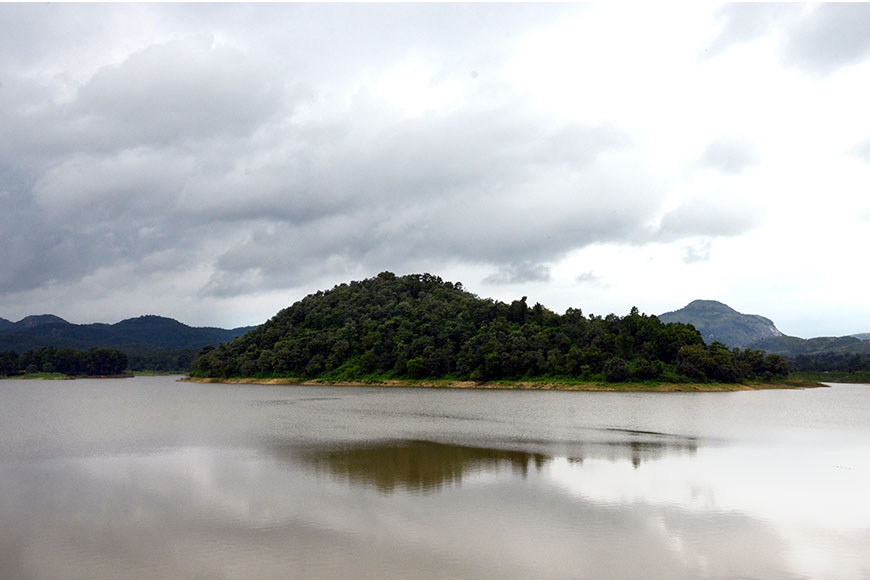 The glazed beauty
How to get there
There are two routes you can take to reach Ayodhya Hills. One is via Jhalda (45 km from Purulia town) and the other via Sirkabad (30 km from Purulia). Getting to Purulia is easy. You can take any one of several trains from Howrah station. Alternatively, you can make a road trip in your own vehicle along the Durgapur Expressway. Or take a bus from Shahid Minar terminus in Kolkata.
Where to stay
The Ayodhya Hills Forest Guest House Complex houses multiple suites.
For bookings, contact:
Bengal Forest Development Corporation Limited
KB 19, Sector 3, Salt Lake
Kolkata 700106
Phone: 033-23350064, +91 7604044479, 033-23350064
E-mail: helpdesk@wbfdc.com
Story Tag:
Ajodhya Hills, West Bengal, Tourism