'Three Musketeers' employ 200 jobless tailors for mask & PPE units in Diamond Harbour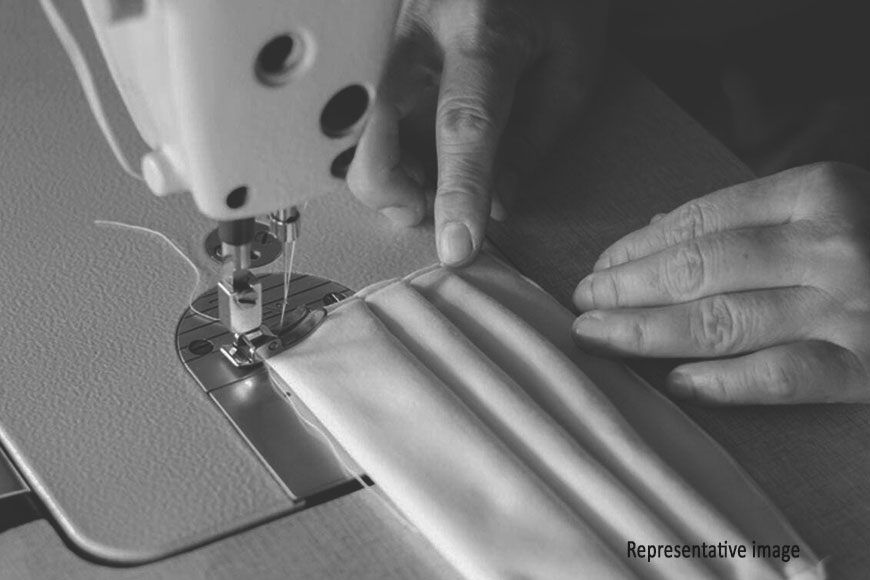 During the Lockdown, many have lost jobs or are sitting idle. The textile industry has been affected badly. Garment factories have closed shutters and skilled tailors who stitched trendy trousers, shirts, sherwanis which were supplied to branded companies, suddenly found themselves out of job. The flow of work stopped abruptly for them as did their earnings. But as the saying goes, when one door closes, another opens. About 200 tailors found employment again during these hard times and their employers were three 'Messiahs'– Buddhadev Guha, Parthasarathi Das and Arindam Brahma.
The 'Three Musketeers' have been close buddies since their school days and despite branching out in three directions as independent entrepreneurs, they have still remained in close contact with each other. Guha is into garment manufacturing, Das deals with industrial filter and oil filter and Brahma is a dealer of agricultural pumps. However, lockdown disrupted their businesses and they had to close down their operations. During those hard times, the trio went through a number of brainstorming sessions. Guha, who had been doing some market research since the beginning of the Covid-19 pandemic, shared his views with his friends. With a vast experience of 25 years in the fast-changing manufacturing industry, Guha could sense the pulse of the market and predict that there would be a phenomenal rise in demand for face masks in the future or at least till the time the pandemic wreaked havoc on earth.
Incidentally, Das, a trained engineer, had initially ventured into the garment manufacturing business with Guha before he decided to change track. So, he too, was not exactly a green horn and realized the possibility of exploring this concept further. Beside, all three of them agreed unanimously that by manufacturing PPE kits, they would be able to get over the stagnation and also generate employment.
The blueprint was finalized. The friends contacted around 200 tailors and assigned them to make PPE (personal protective equipment) kits, face masks, gloves etc from their factory sheds at Karabala and at Bhadura village in Sarisha Haat, Dimaond Harbour, both in South 24 Parganas. The project took off well. Strict social distancing norms are maintained in the factories and all the tailors adhere to the regulations stringently. The kits manufactured here are being supplied to the Police force, the Army, physicians and their assistants in hospitals. Biman Das, Noor Sheikh, Wajed Ali Mollah, Khokon Das, Debasish Das and all the other tailors who are working here are grateful to the 'trio' for helping them to keep their home fires burning. On an average, each tailor is earning Rs 16,000 per month.
Initially, when they started the project, the first stumbling block that they encountered was the inexperience of the tailors to make PPE kits. They were experts in their fields, but they had never made these kits which had to be made following specific norms. The factories have been operational for just over a month-and-a-half, and already 5,000 PPE kits and 60,000 masks have been manufactured and sold in the market. Each mask costs Rs 10 and the PPE kits cost between Rs 450 and Rs 750.