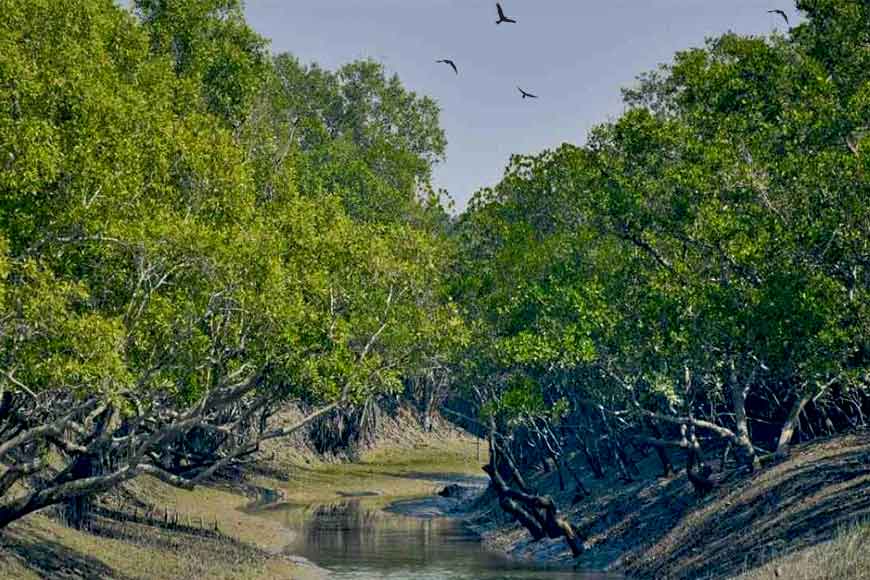 Three young college students from Halishahar have dreams to make it big in life. Prashanta Mandal and Sagar Das are 3rd Year Science students and Anit Sen studies Humanities. But not just studies, they also care about the world they inhabit and want to do some positive work that will impact the society. All three of them are nature lovers. In between studies, the trio dream of a greener world for the blue planet and joined an NGO named 'Aamra Kshudro' (We Are Tiny), and started working on various social projects.
The three friends were determined to do something for the hapless victims of Amphaan. After the cyclone subsided, the youths went to the affected areas in Sundarbans to distribute relief among the victims but the large-scale destruction of mangroves opened their eyes to one vital factor – they realized whatever you do in the Sundarbans, it has to be Mangrove Conservation in essence. If the mangroves are not there, wildlife won't be there, people won't be there, the delta won't be there.
They discussed this with other members of the group. During a brainstorming session, the idea of distributing saplings among tree lovers was unanimously accepted. But they do not set up camps to distribute saplings free of cost to all and sundry. Nor do they visit houses randomly to hand over saplings. Instead, they have chosen to utilize social media to ensure the sapling reaches a true nature lover's home where it will get proper care from the recipient.
Interested people can open the official Facebook page of the NGO and get in touch with the boys and place an order for a sapling of their choice. At this point. the young men try to gauge the caller's enthusiasm and his/her ability to take proper care of the plant and only when they are satisfied with the result of the interview, do they reach the sapling at the recipient's doorstep, free of cost.
Their collection of saplings for gifting include mahogany, teak, arjun, mango, black berry, lichi, guava and a host of other saplings. Prior to planting the saplings, the three friends want the recipient to consent to their rules. These are, one of the members of the family will have to name the sapling and one person from the family will have to take up the role of the head of the family and care for the tree,. This will ensure the tree's growth in the future.
So far, more than 150 saplings have already been distributed not only in their home-town, Halishahar or Kanchrapara but also in Kalyani, Naihati, Barrackpore and other places. Interested people often contact them with request for saplings of their choice. The boys try to fulfill all requirements diligently. A number of youths from Bankura, Ashoknagar, Behala and other districts have shown their interest to join the trio and work in tandem with them to make this earth a better place to inhabit.