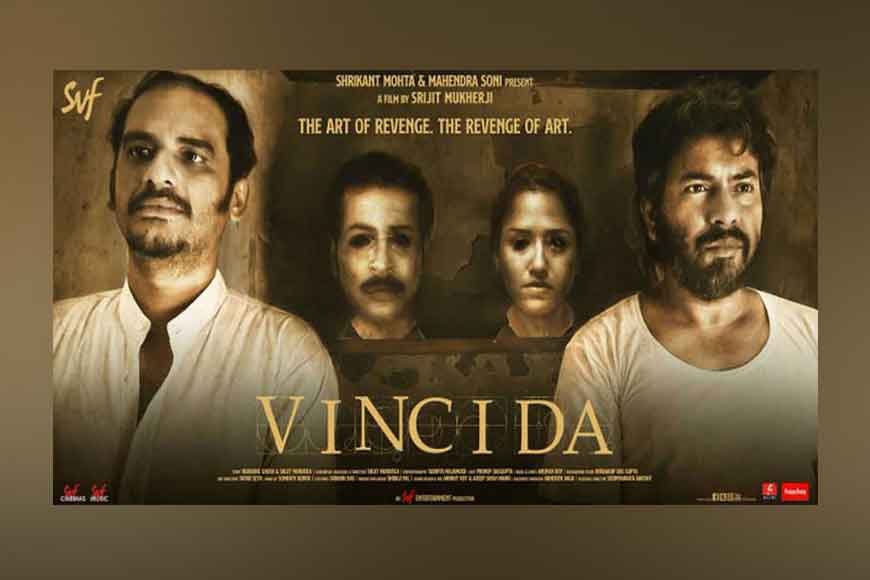 Mousumi Sengupta, the first trilingual RJ of Kolkata has donned many hats along her career-graph. From hospitality industry to media to teaching, Mousumi has also anchored exciting TV shows and acted in serials and films. Here is her take on Srijit Mukherjee's thriller Vinci Da
If you are an Amazon Prime Video regular, then Vinci Da is bound to remind you of Dexter. Dexter was a web series about a serial killer with a difference. A killer who kills only those criminals, who have managed to be acquitted and went unpunished by the court of law. Vinci Da is a gripping thriller, as narrated by a make-up artist, a prosthetics expert, where he talks about his journey of life. He doesn't compromise when it comes to his profession (even if it costs him his job), has a secret love life and dreams of being 'Big' someday. In the course of his journey, he comes across some unusual and weird experiences, that change his life forever.
I wouldn't like to give away the story as it is best to keep the climax under wraps. The simple and linear narration of the story will keep you engrossed and on tenterhooks throughout the movie. The twists and turns, the climax and the way the film ends will definitely leave a mark. Srijit Mukherji has once again proved that thrillers are easily his forte.
'Superb acting by two immensely talented actors Rudranil and Ritwick in the lead characters'......is an understatement! They have both excelled as usual. Anirban Bhattacharya, another favourite of mine, definitely leaves a mark. Rana Jlt is gradually gaining prominence on screen, but looks too naive to be an offender! Riddhi Sen in a cameo is excellent!
However, the songs in Srijit Mukherjee's films have started sounding hackneyed and somehow 'typical.' Predictable tunes and quite repetitive. To sum up, Vinci Da is an enjoyable film and definitely a must-watch.