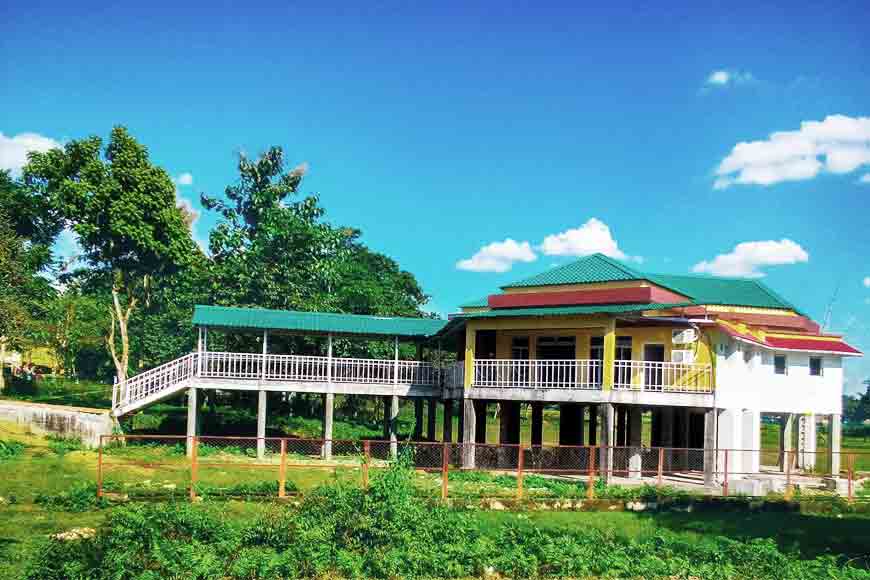 If you ever imagined yourself as the 'Old Man with a House atop a Hill,' then Tilabari of North Bengal is your ideal retreat. Well, you need not be old to stay at the quaint Hill Retreat of Tilabari, what you need is love for the serene hills.The British had made Darjeeling and the adjoining hills their Summer Retreat, to escape the scorching summers of Calcutta. Over the years, they had built quaint cottages and bungalows on hill tops, that not only offered the serenity but also cool and shady nooks, to be enjoyed at leisure with the snow-capped Kanchenjungha accompanying their stay. Tilabari was one such British find. A small hill with rows of picturesque cottages and the peaceful nature playing its symphony. That's what Tilabari is all about.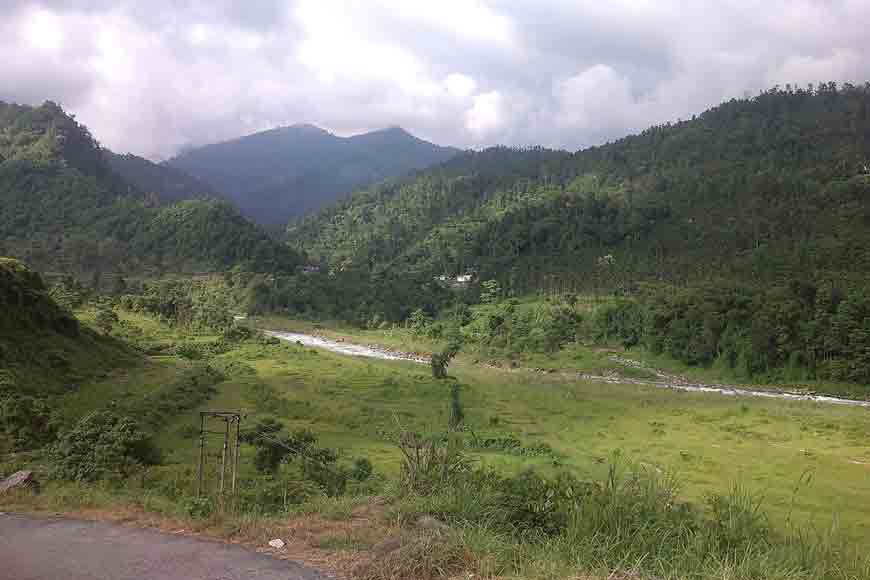 Keeping offbeat locations in mind, West Bengal Tourist Development Corporation has started a new tourist complex here, known as Tilabari Tourist Lodge. For those who would wish to avoid the crowds of Darjeeling, Kalimpong and Kurseong, can safely find Tilabari of Dooars an ideal spot to enjoy some leisure. There are around ten cottages with all modern amenities that not just offer a breathtaking view of the Himalayas, but also serene hiking routes. If you are a nature lover, and wish to speak to the whistling oaks, pines and birches, then take a stroll along the innumerable forest and nature trails around Tilabari. And if you are a Tagore freak, you can always imagine yourself to be Amit Roy or Labonnyo, hiking down serpentine alleys to the rendition of Poth bendhe dilo bandhan heen granthi, amra dujone cholti hawar panthi (where the trail has been fixed by the free hand of nature and we tread on it with the whispering breeze). Yes, Tilabari can also be a lover's paradise, an idyllic honeymoon destination too.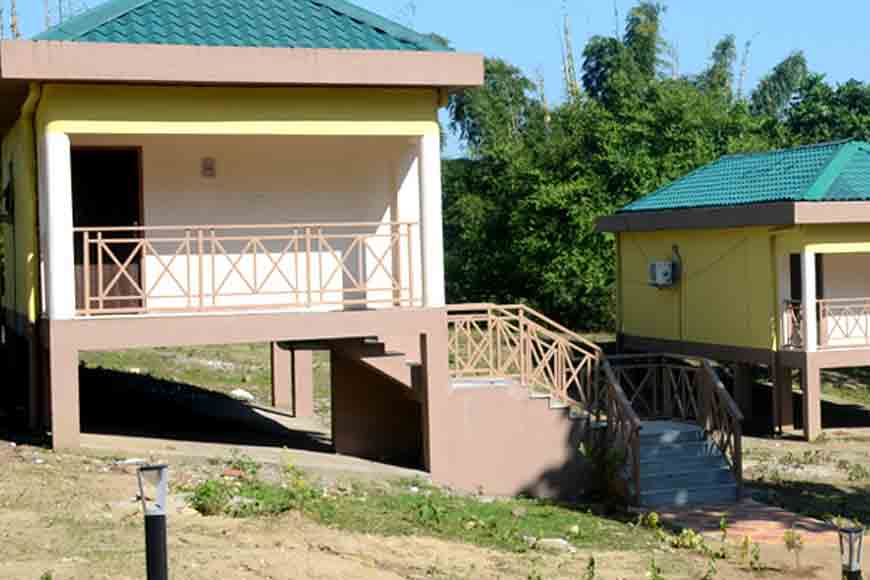 Quite close to Tilabari is Gorumara Forest. You can also take a jeep safari to Jhalong, Bindu, Samsing and Teen Bigha Corridor from here. Tilabari has a museum that houses rare species of birds and butterflies found in the area. For the naturalists this is indeed a treasure trove. So, the next time you wish to stay in a hilltop cottage and write a poem or play a violin, or just tread the 'Road Not Taken,' remember Tilabari.