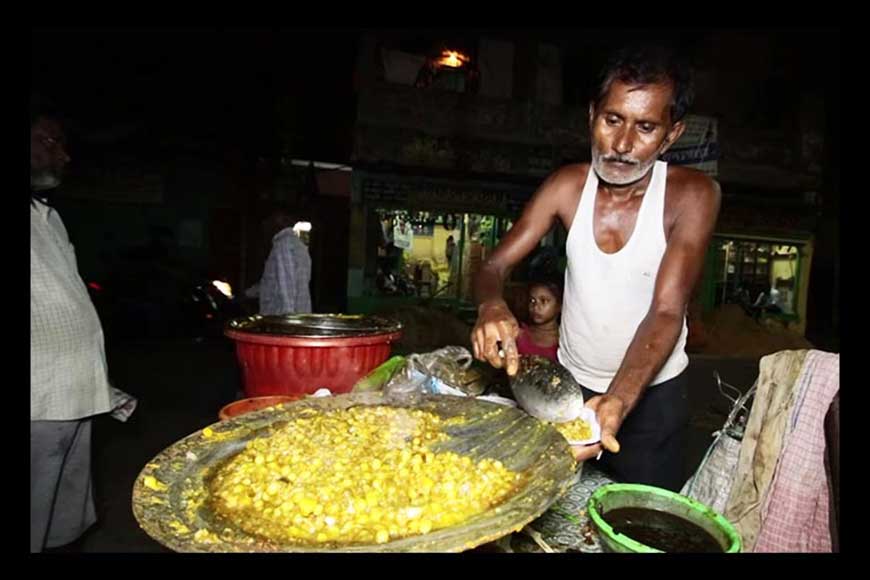 Kolkata is often called the street-food capital of the country. First-timers who are coaxed to savor the variety of road-side snacks may sound a little skeptic at first but after savoring the delicacies, they are bound to attain a state similar to Odysseus' men in the land of the Lotus Eaters. The maker/seller is like the pied piper of Hamelin who conjures heavenly food stuff with his bare hands. With a few fast, synchronized movement of his hands he picks up spices deftly from compartmentalized containers, mixes them in perfect quantities, adds a dash of lime or tamarind chutney and hey presto! The snack is ready to be consumed! Serenaded by the constant stream of honking, foot traffic and hawkers, there's nothing better than jostling for space with other chaat connoisseurs in front of the seller's make-shift shop in some nook or corner of the footpath, and partaking a delicious chaat.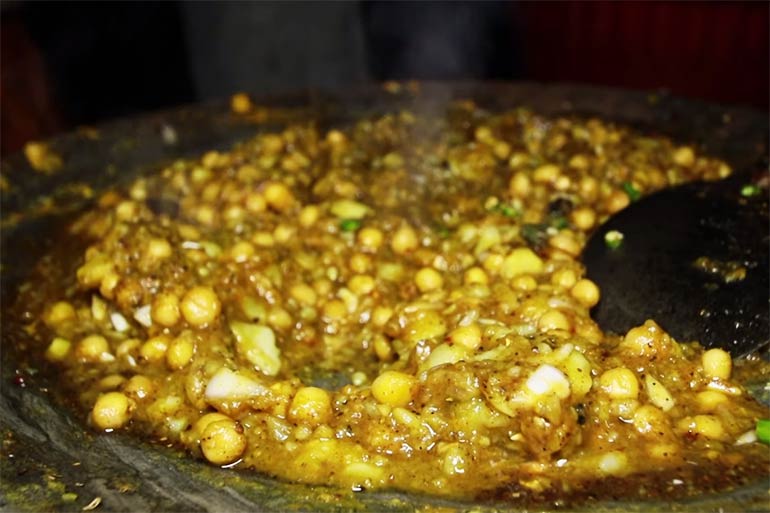 Kapilda has been selling his signature dishes, ghughni chaat and aloo kabli in the Girish Park area for more than four decades now and those who have tasted his chaat even once, have become his life-long fans and will swear by his craft. People from all walks of life, including school and college students, young professionals, veteran residents who throng to his make-shift shop, insist that the chaat dished out by Kapil is the very best in the world!
The ghugni chaat is made from soaked, boiled and tempered yellow peas cooked with tomatoes, onions and spices. These are then served in a small leaf bowl mixed with finely chopped tomatoes, coconut, chillies, onions, coriander leaves, sprinkled and garnished with spices and finally a dash of tamarind chutney and lime juice are added. The ghugni is all ready to be served with a wooden spoon. Piping, hot and spicy, they are just perfect to beat the winter blues.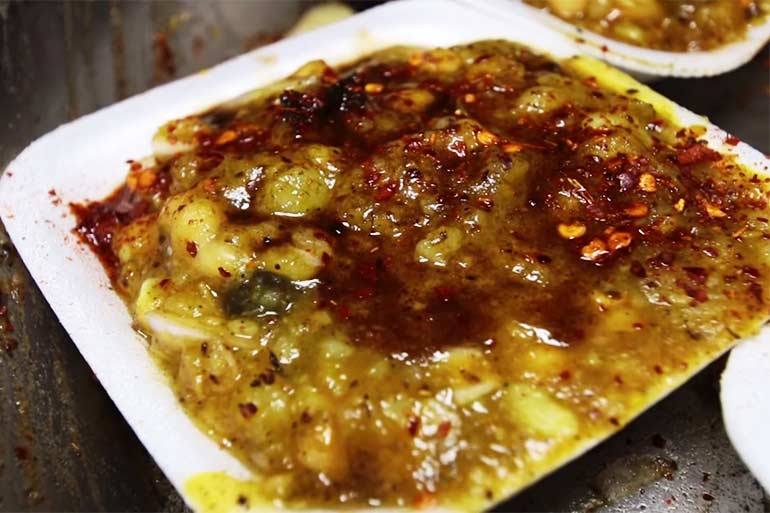 Kapil was initiated into this trade by his father when he was very young. His father sold only ghugni but Kapil decided to add more variety and included aloo kabli as an additional ware he could offer. It turned out to be an instant hit. His ghugni and aloo kabli are both pocket-friendly, costing between Rs 5 and 10 for a plate. Over the years, Kapil, with his affable manners and infectious smile, has won the hearts of his customers and now he can boast of a steady clientele and the number keeps increasing.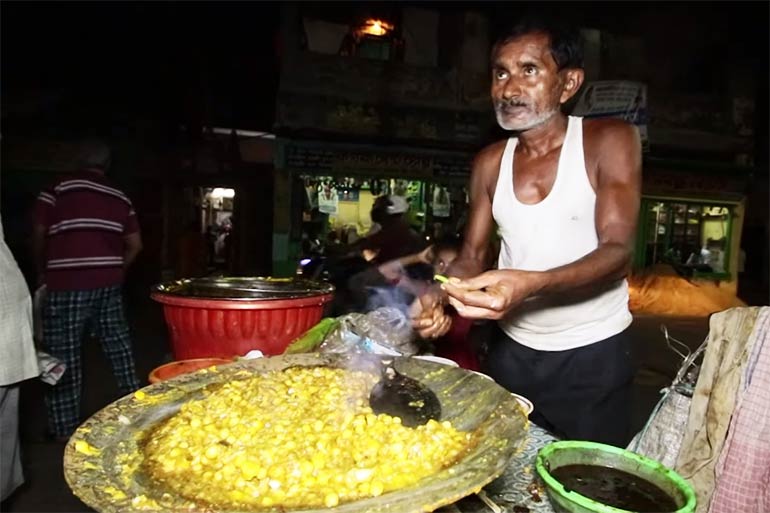 In case you have still not been initiated to Kapil's lip-smacking chaat, just pay him a visit one of these days at his temporary shop at Ramdulal Sarkar Road, near Girish Park police station. You will not regret the journey and before you know you will turn into a convert supporting the man who makes magical chaat.