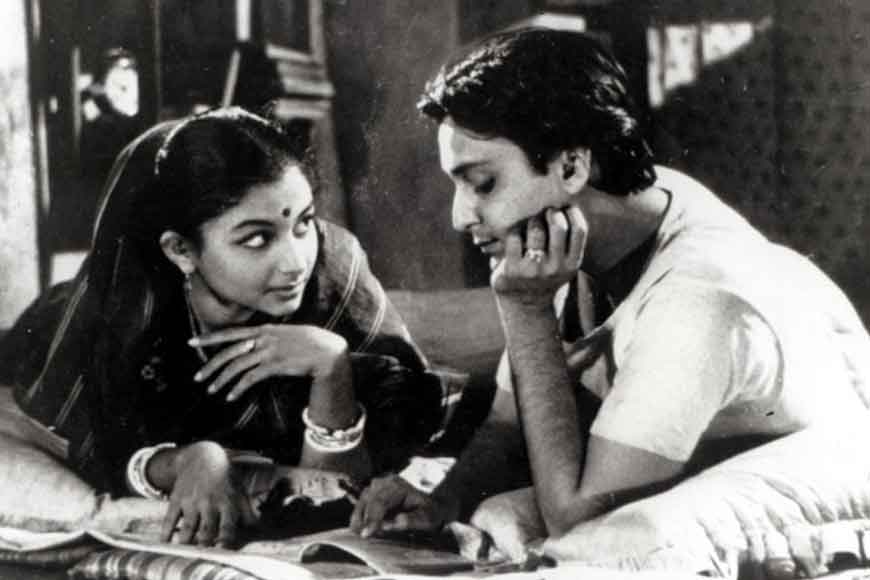 The all-time Bengali romantic duo of Uttam-Suchitra has often taken us by storm, and still they do, down ages and across generations. But a closer look into the Tollywood scenario opens up a few more astounding silver screen actors and actresses, who had laid down a stream of extremely successful pairing. And that too when Uttam Kumar and Suchitra Sen reigned.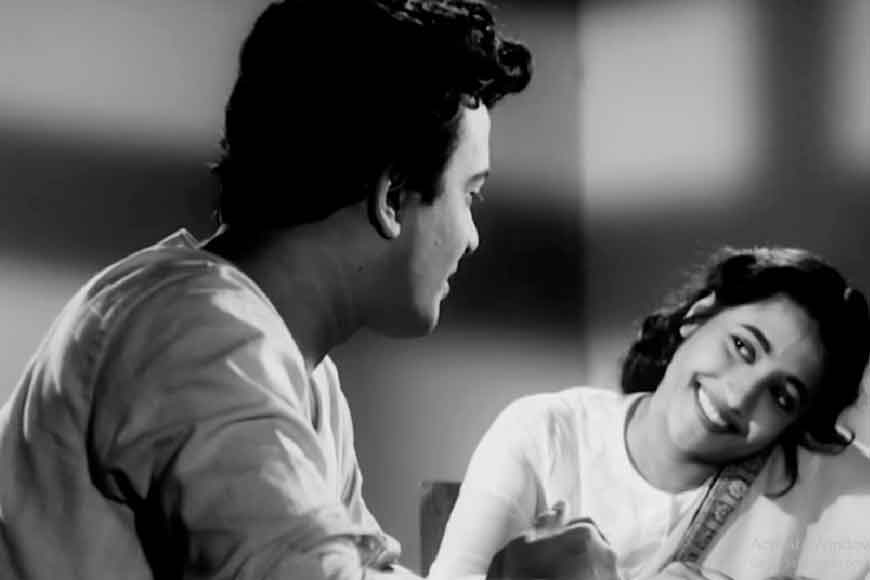 Let's take the example of Bhanu Bandopadhyay and Ruma Guhathakurata. Their presence heaved a sigh of relief through mind-blowing satire on screen. Remember the movie Ashitey Ashiona and how the duo turns evergreen towards the end of the movie, where they hold hands on a drive and romanticizes the sky, the flowers, the moon. Ruma played the role of a housewife and was at a point taken aback at the romantic overtures of her husband, she was more used to cooking his favourite dishes. For her love was through his favourite food that she had to present on his platter. Their satirical disposition in this movie was mind-blowing and so was the chemistry in the movie Personal Assistant.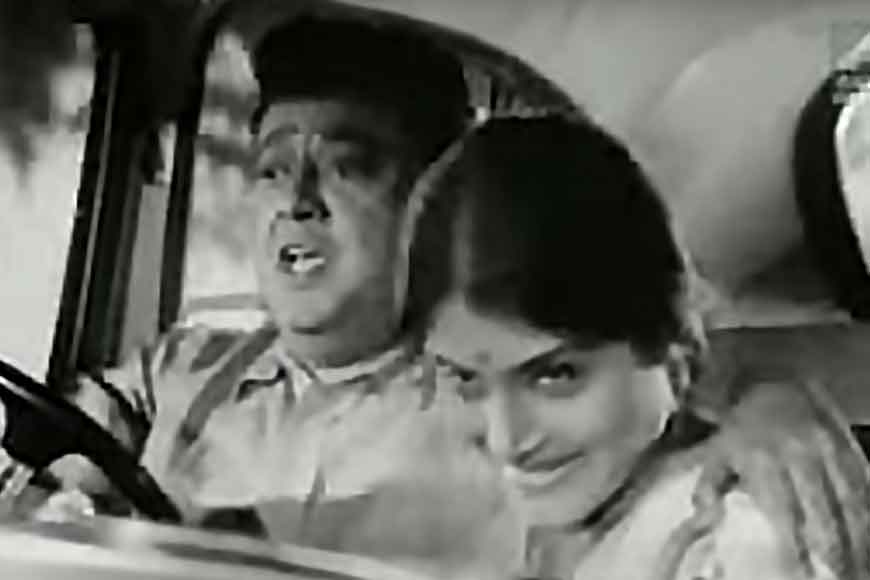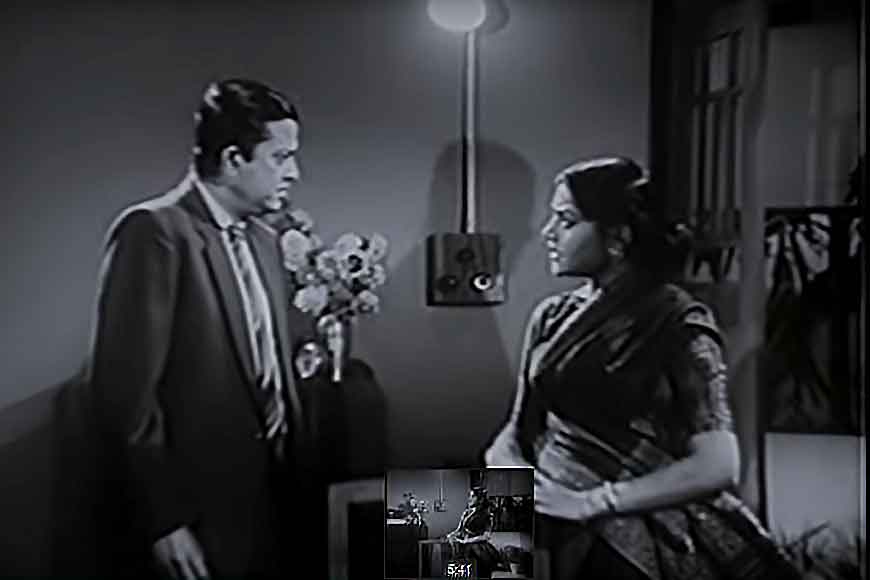 If Bhanu-Ruma presented humour, Biswajit-Sandhya Roy was all about marital bliss and an ideal husband-wife relationship. Their eye-to-eye talk had reached their movies to great heights. Even in side roles, like the one in Shriman Prithviraj, where Biswajit plays the role of a freedom fighter and has come to meet his wife (Sandhya Roy), one more time before his arrest. The subtle love expressed in their eyes could take them to heights of Uttam-Suchitra chemistry for sure.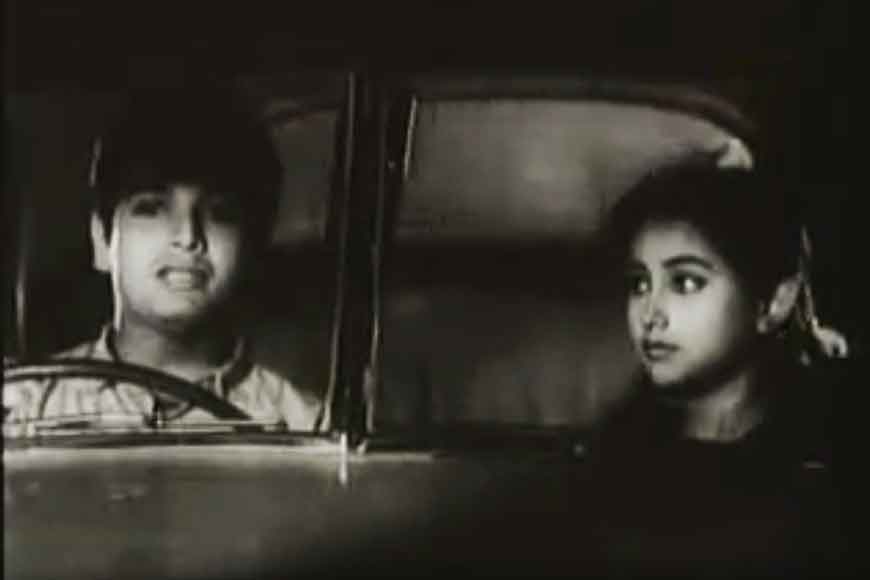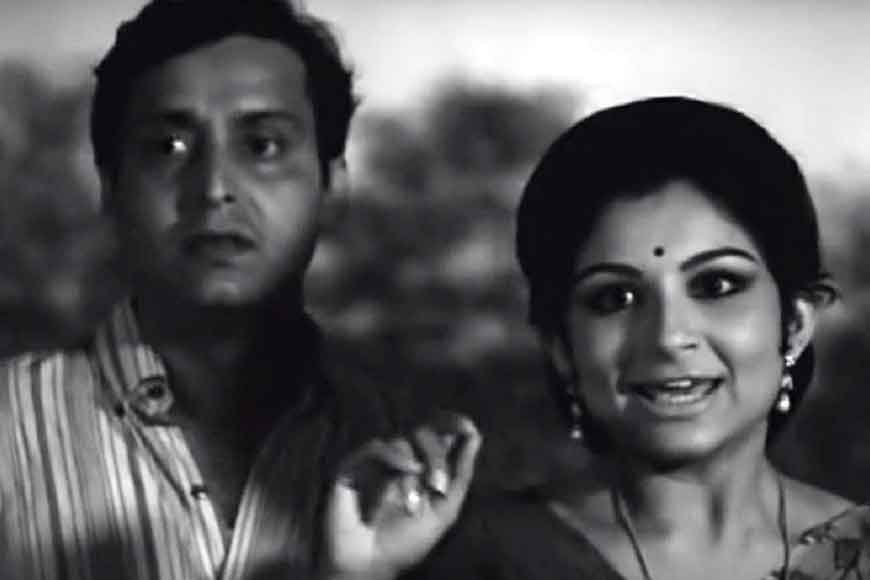 While, Soumitro Chatterjee has always been related by the Bengali audience as one who did serious and meaningful movies, not just the matinee idol role that turned him into a heart-throb. Though he has been paired, off and on with various actresses, his first break with Sharmila Tagore in Satyajit Ray's Apur Sansar took this pair to a cult status. It is often said Soumitro was a Satyajit Ray discovery and undoubtedly one of his most favourite actors, who he presented in many movies. Thus, Ray meticulously searched for a girl who would do justice to Apu's personality. Sharmila Tagore fitted the bill perfectly. And the rest is history. Even in Aranyer Din Ratri, they starred as equals, balancing one another through their dialogues, typified by their mannerisms, but somewhere striking the right blend. They went on to star in Barnali, Kinu Goyalar Goli and Abar Aranye.