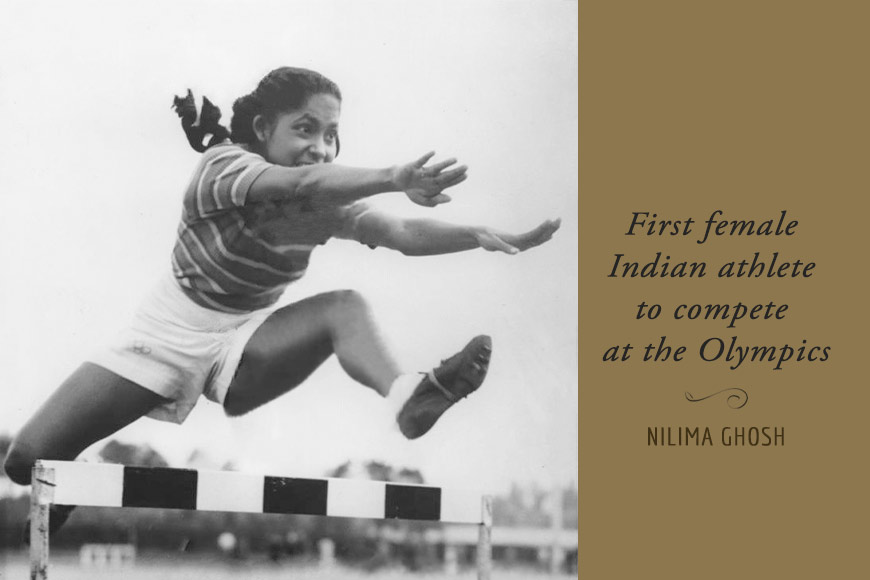 On January 26, 2015, India's 66th Republic Day, women marching contingents of Army, Navy and Air Force debuted in the national parade at Rajpath in New Delhi. Then in 2018, an all women bikers' team of the Border Security Force (BSF) had made its debut. This year, at the Republic Day national parade, an all-women bikers' contingent of the CRPF performed daredevil stunts for the first time. History was written but to reach there has been a long and arduous journey for women, fraught with millions of impediments.
Women in India, like the rest of the world, have been fighting their lone battles to break free the shackles of stereotypical roles preordained for them. They have been called 'rebels,' 'unscrupulous', 'over-ambitious' and even amoral. But they are the ones who have been paving the way for the next generation. In the arena of outdoor games, once an exclusive male dominion, it was not easy for women to make their foray but they did. One may have forgotten the name of Nilima Ghosh, but she is very much a part of the annals of sports history as the first Indian female track athlete to compete at the Helsinki Olympics in 1952.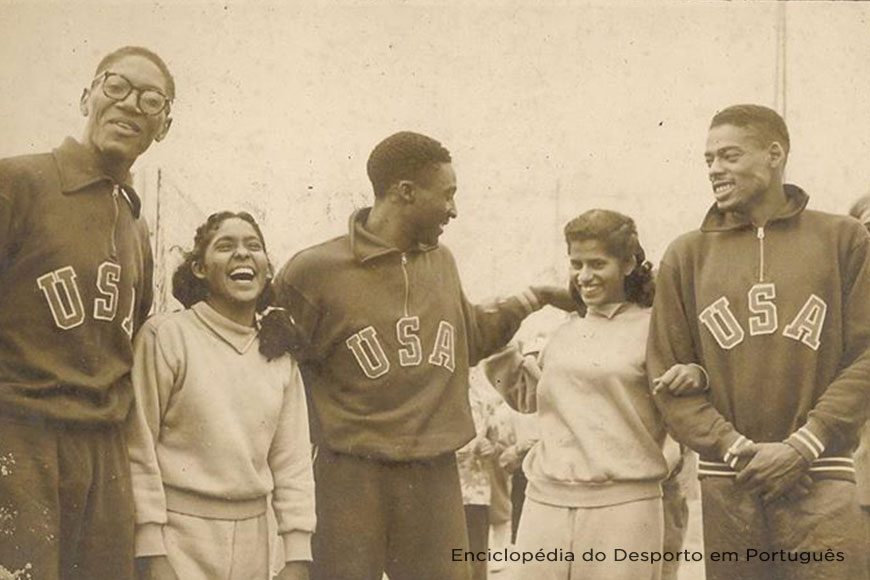 Nilima Ghosh and Mary Dsouz at 1952 Olympics
Women faced several structural barriers in the 1950s in both India's and the world's predominantly male-oriented sports culture and orthodoxy and conventional gender roles reigned more prominently. In addition to training, women like Ghosh were required to challenge normative beliefs regarding a woman's behaviour, activities, and mannerisms and hence the notion that women could compete at an Olympic level was ground-breaking.
London hosted the summer Olympics in 1948, a year after India's Independence. Henry Rebello, a 19-year-old youth was the first solo participant from India post Independence. He not only competed in his favourite event, triple jump, but took part in long and high jump. He did not win any medals, but how many Indians remember his contribution to sports? He died in obscurity in 2013. But Nilima Ghosh completed a much more daunting task. After 1948, the next Olympics was held at Helsinki in Finland and Nilima got the opportunity as the first Indian woman to participate in the track event.
Born on June 15, 1935, Nilima Ghosh's adolescence was an eventful and traumatic one. She witnessed widespread unrest and bloodshed of millions of innocent people following Partition. At the age of 17, she along with Mary D'Souza, qualified as athletes for the 1952 Olympic games. According to reports, the Indian Government was reluctant to bear the expenditure of these two female athletes and did not want them to participate. However, when this news was out, D'Souza's friends chipped in and organized funds for the two ladies to join the Indian contingent and participate at the Olympics.
D'Souza was a familiar name in the sports circuit for participating in the Asiad held in 1951 and winning a Bronze Medal in the track and field event but Nilima Ghosh was a green horn. Both women competed in the 1952 Olympics in Finland. Ghosh competed in two events, the 100- meter sprint and the 80-meter hurdles. And since Ghosh's heat preceded D'Souza's in the 100- meter race, she is considered to be the first Indian female track athlete to compete at the Olympics.
She completed the 100 meter track in 13.8 seconds, but could not make it to the next round. In the 80 meter hurdle race, she finished nearly two seconds behind the winner of her heat. Although Ghosh did not rank, her presence set a precedence. Ghosh did not compete in any other amateur or professional sporting events after the 1952 Olympics. However, participating at the event, especially at such a young age, positioned her as a trailblazer for aspiring women athletes.
Story Tag:
Sports, Bengali Community, Sports, Bengali Community