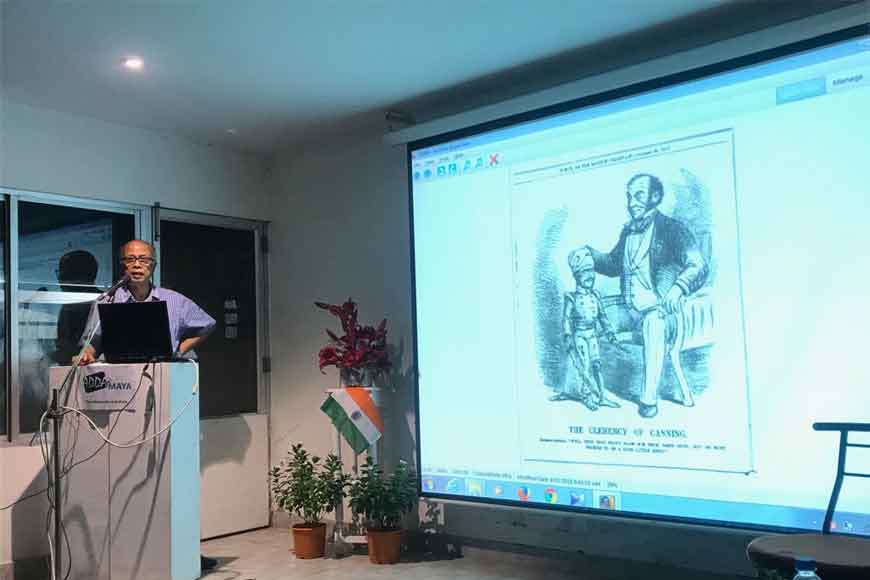 British statesman Winston Churchill once said: 'History will be kind to me, for I intend to write it.' True, history needs to be preserved, to be documented through various artefacts. However, a documentary or movie based on a bygone era, or events that shaped the present, has a different significance, for it brings to life tales of love, loss, deprivation and anarchy… or at times even freedom. Just like it did on India's Independence Day at a cerebral adda session at MAYA Art Space with screening of Jaya Jatra.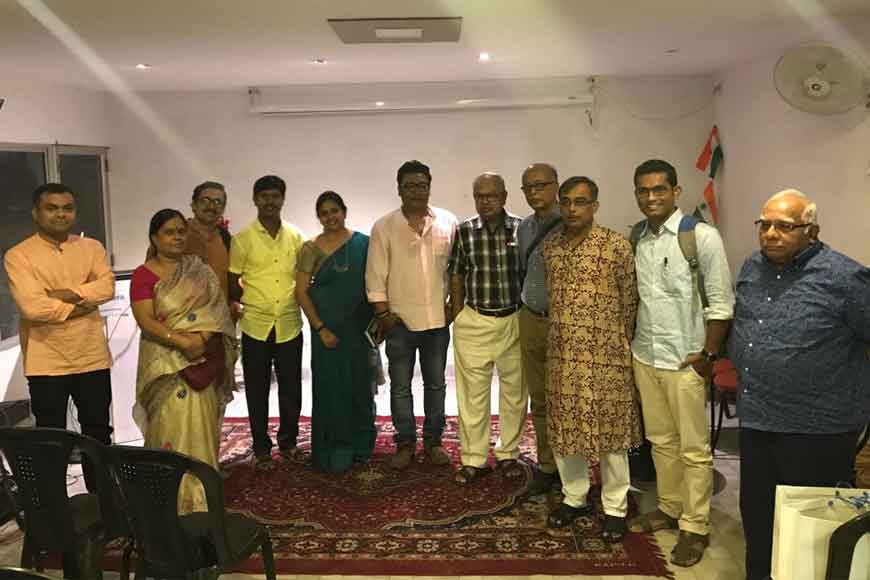 Jaya Jatra is an 11-minute short film that documents how Kolkata looked on 15th August 1947. Ravaged by partition and human misery, or celebrating the freedom from centuries of bondage? We are used to hearing the voice of Birendra Krishna Bhadra on Mahalaya. Jaya Jatra too has his deep baritone reverberating in the background as episode after episode of Kolkata's tryst with independence unfurled in the movie. This documentary is incidentally a collector's pride. MAYA Art Space successfully roped in Kolkata collector Chandranath Chattopadhyay, who had in his collection this rare docu-drama on Kolkata. As Chattopadhyay puts in: "I got this rare movie from from Anjan Basu when India celebrated its 70th year of Independence."
Another well-known collector from Bengal, Gopal Biswas, digitally demonstrated to the audience a plethora of collections, such as porcelain statues of great men, along with work of Bengal Enamel. Porcelain and enamel have almost got lost in the eons of time and the present generation hardly knows that such items existed. Biswas explained how these metal and enamel works of Bengal were appreciated across the globe and he is the proud owner of many such antique items.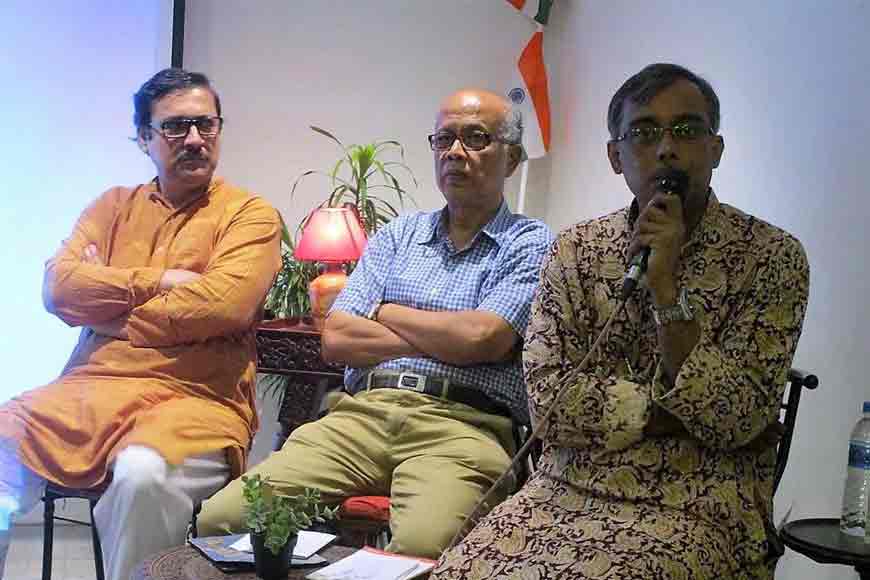 While, Apurba Kumar Panda, another collector, has almost opened a mini-museum at his residence with collection of different stamps, postcards and letters of independence, including the one with the First Indian President embossed on it. The audience at MAYA Art Space was equally eclectic and some like Manab Sarkar or Ujwal Sardar, had come with their own collections. Sardar happens to be one of the youngest collectors and he has already in his collection several autographs of freedom fighters who participated in the Swadeshi Movement. The evening had transported the audience to the age when India saw a new dawn. If you wish to participate in the MAYA adda today, and listen to well-known professional wildlife photographer, Dhritiman Mukherjee, then drop in today at:
MAYA ART SPACE
Mohona, 329 Shanti Pally, Rajdanga at 6.30pm
Call: 9836069987