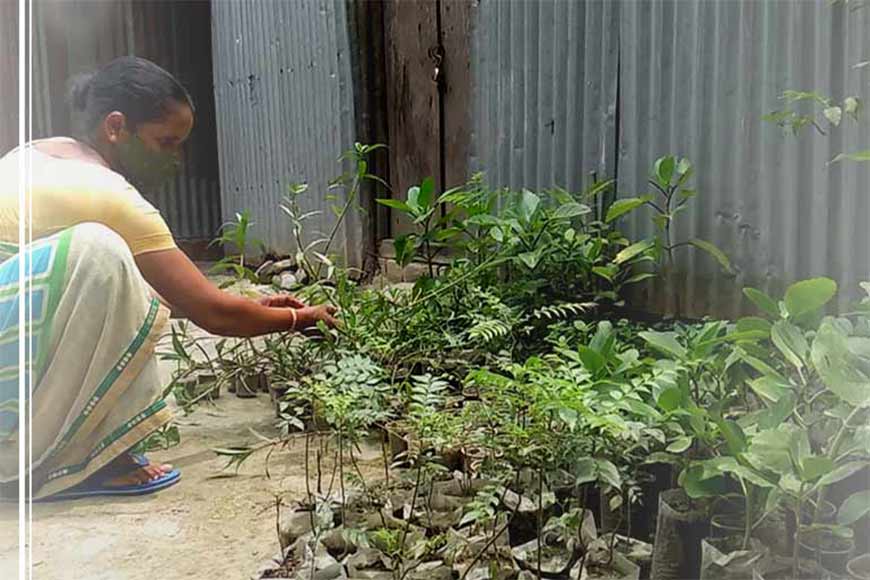 'Go Green' is a catchy slogan in itself, and we have perhaps become used to mouthing it without really meaning it, or knowing how to go about it. But if we were to follow the example of Natabari 2 panchayat in Coochbehar, we could, perhaps, contribute to the cause in our individual ways. What's more, if we were to cultivate a herb garden, as the panchayat 'Vesaj Bhandar' is doing, we could earn multiple benefits, all from that small patch of green on our terraces. And what better occasion than World Environment Day to make a start?
Medicinal herbs have formed the basis for the ancient Indian science of ayurveda for several millennia. The word 'ayurveda' comes from 'ayu' (life) and 'veda' (knowledge). Hence, knowledge of life. And yet, the herbs associated with this once thriving medical form have all but vanished from most of our lives. The Coochbehar initiative assumes added importance in that context. It is an effort to not merely conserve greenery, but our heritage too. With help from 100 willing homeowners.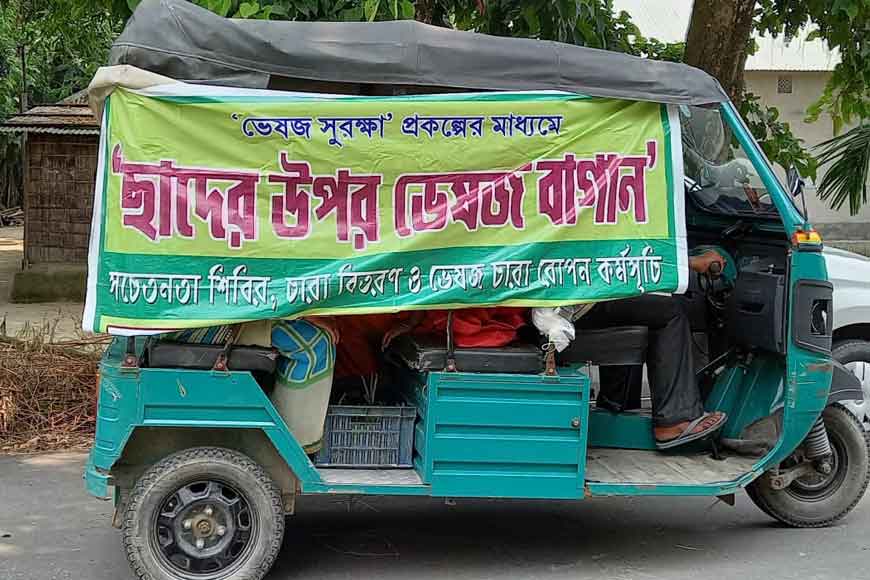 Following their example, you too could plant herbs such as brahmi, bhringaraj, tulsi, kulekhara, and ayyappan on your terrace or courtyard, and since these are perennial plants that breed easily, you wouldn't have to spend a whole lot of time and money on them. Besides, you would also be teaching younger generations all about these forgotten plants and the need to preserve them.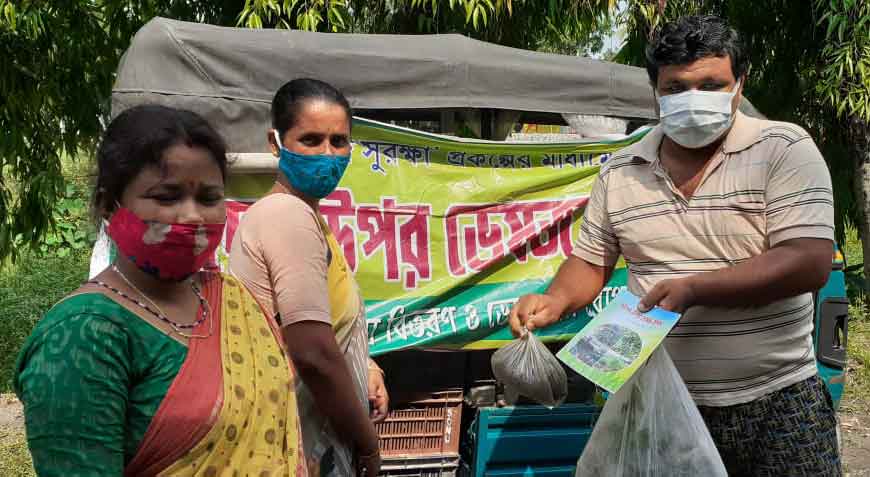 As Dr Dinda told us, "We first began growing terrace herb gardens in December 2019 in Coochbehar town, under the 'Vesaj Suraksha' programme. The number of gardens has now gone up manifold, with many people using the plants for both food and as medicines. We recently conducted an awareness event at Rajbari Park, where we also distributed herb saplings in association with the Health and Family Welfare Department's Ayush section and Natabari 2 'Vesaj Bhandar'."

The terrace gardens will have 14 varieties of herbs. Today itself, every participating household will receive, for a mere Rs 200, a kilogram each of organic fertiliser and a few gardening manuals from women belonging to self-help groups from Tufanganj 1 block of Natabari 2 Vesaj Bhandar.
Every resident of Coochbehar has been invited to help keep the city green and healthy by assisting rural women in their quest for self-reliance too. Says Dr Dinda, "We will be conducting a virtual meet today to observe World Environment Day, where ayurvedic physicians, agri experts, forest department officials, teachers, social activists, and other eminent citizens will be present."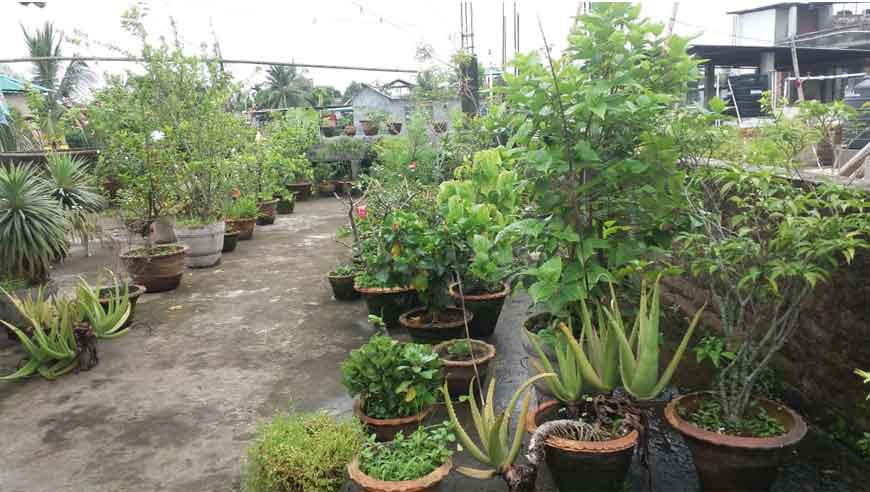 Since flowering plants do no have very long lives, you could use the pots left vacant by them to plant far more long-lasting herbs such as the ones we have already mentioned, as well as kalmegh, curry leaves, patharkuchi, aloe vera, gulancha, pudina, nayantara, basak - all yours.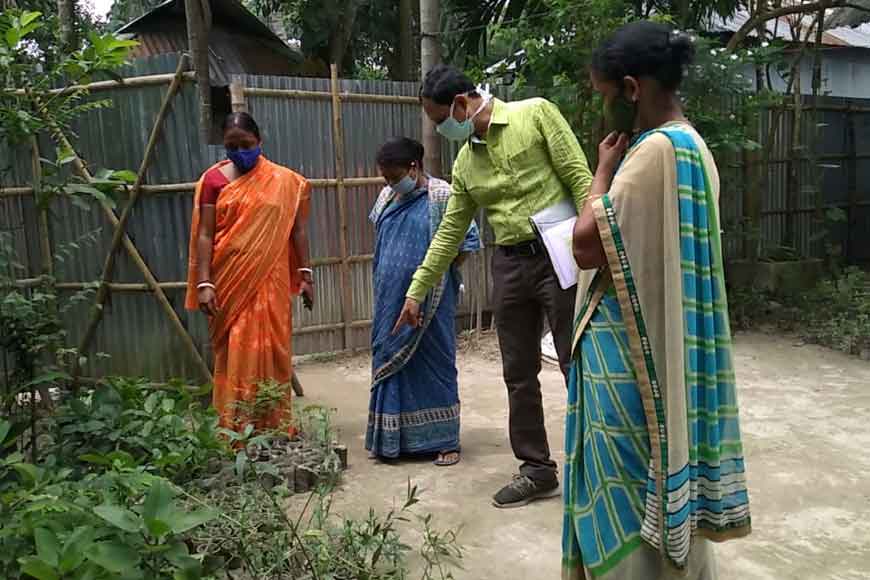 Among those who have already benefited from these specialised roof gardens are a range of citizens, from health workers to policemen to teachers. Dr Dinda even has a list of beneficiaries. Gayatri Roy, a homemaker from the Kuarpar area, told us how her daughter, who suffers from anaemia, had benefited from taking kulekhara juice from their own garden. Similarly, Kalpana Debnath, a health worker from Baburhat, says she has seen a significant improvement in her insomnia after she began regularly eating brahmi shaak from her garden.
On World Environment Day, here's celebrating Dr Dinda and his team, and hoping thousands more follow their example.
Photos courtesy: Dr Basabkanti Dinda