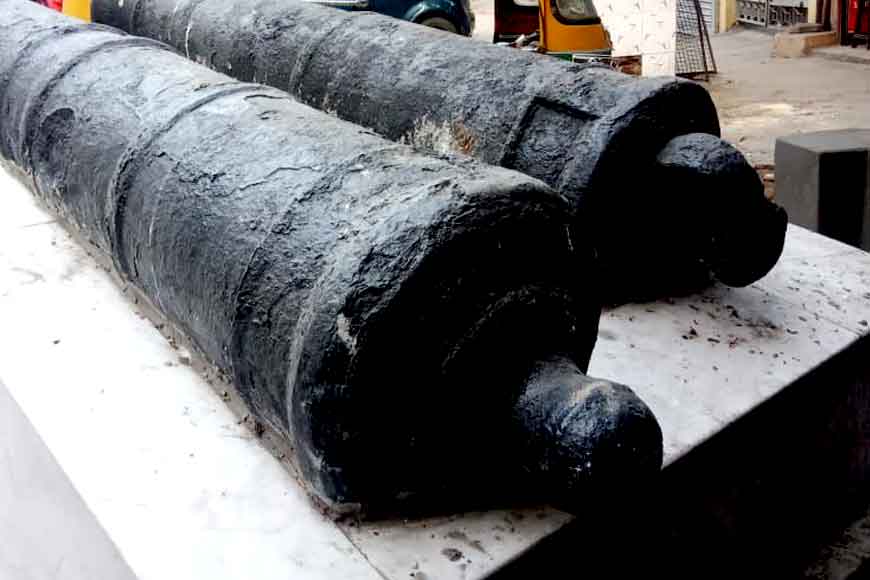 A pair of cannons with immense historical importance, which were lying in the streets of Kolkata, finally found a respectable shelter. Purono Kolkatar Golpo (PKG), a group of people who are trying to preserve the heritage of the city passionately, made an endeavor to create home for these two gigantic cannons. These two cannons were lying at Maharshi Debendra Road near Jorabagan, since 2010. PKG has not only offered them a respectable refuge but has also done a thorough research on the historical importance of these cannons. Now you can find them in their glory, repainted and installed opposite Jorabagan Police Station.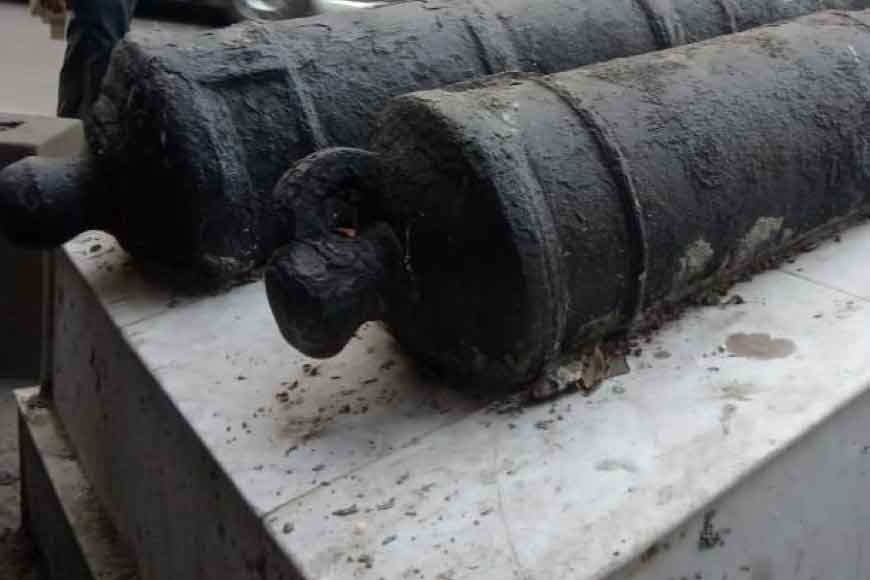 The origin, age and other related information have also been unearthed by PKG. Beneath Mayo Hospital, Strand Bank Road, these cannons were lying buried, much to our oblivion. Initially, it was thought these cannons were used during the time of Siraj-ud-Daulah's attack on Calcutta. But according to cannon expert, Amitav Karakun, these cannons date back to 1760 and 1787 which were made in Britain. One of them belonged to the Armstrong Federick model (1760-1786) while the other cannon is of the Blomefield Pattern (1787- 1860) and were used by the British navy.
But how did these cannons come all the way to Strand Bank Road? It is known that Prasanna Kumar Ghat, on the left bank of Hooghly River was a significant area where trade and commerce flourished during the British rule. Anchorage of large boats and ships were necessary when it came to this bank. At that time, the ships of the British, often buried their cannons used in navy wars on the banks of Hooghly. These two cannons were lying underground with their buried past, just 4-5 feet away from each other. After much in-depth research, PKG finally found them a respectable refuge.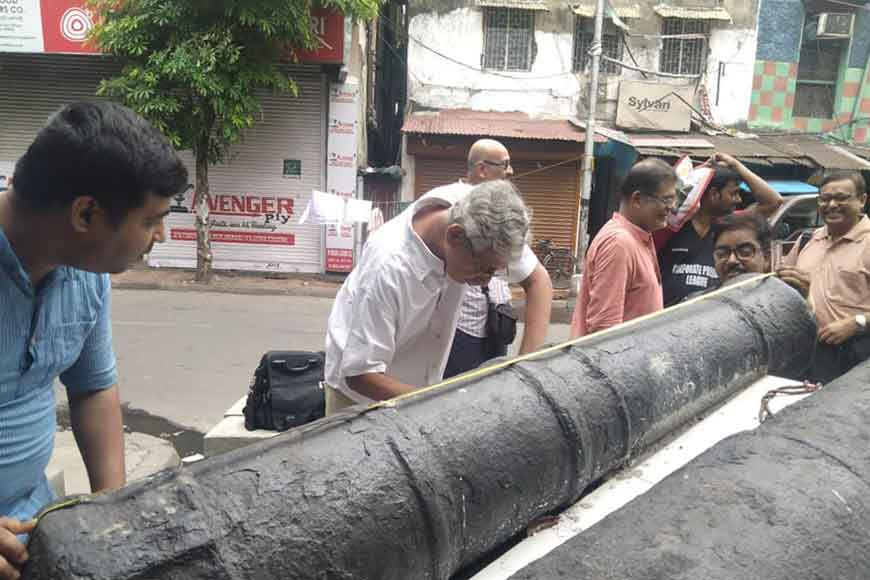 Image courtesy: Purono Kolkatar Golpo