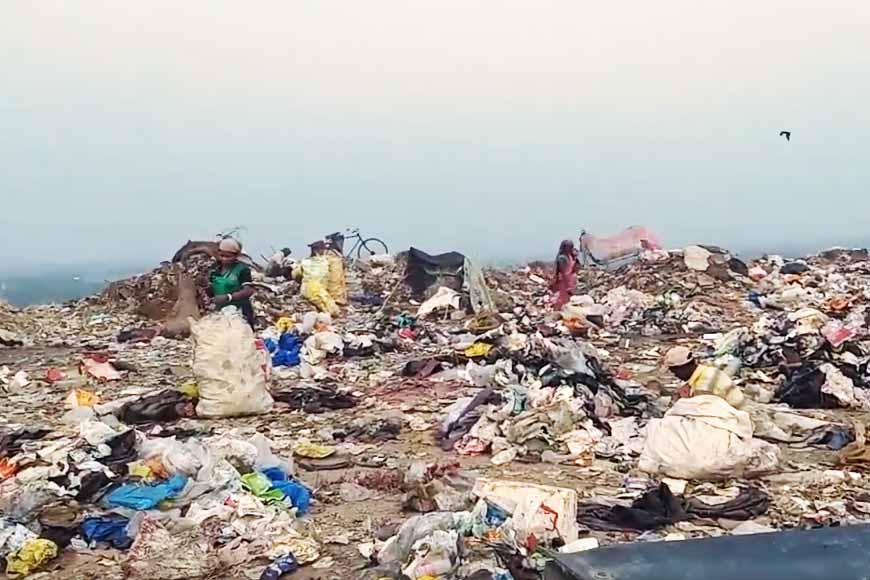 Exclusive interview with Arpita and Anushree
Located on the eastern fringes of the city, Dhapa is Kolkata's oldest and largest dumping ground – a dead end where all dreams and aspirations are thwarted. The area consists of landfill sites where approximately 2,500 tonnes of waste are deposited each day. And amid this dumping ground are slums where poor migrant casual labourers live with their families and work like mules to make ends meet. The environment is as toxic as one can ever imagine, with open drains swarming with flies and mosquitoes, pigsties, and factory chimneys emanating pungent chemicals. The men work as menial labourers in local tanneries and factories. Women and children resort to rag picking and sorting plastic bags and bottles from the piles of garbage. They have been here, living in depressing conditions, for more than a century now. But a transformation is taking place albeit slowly, thanks to two friends who are striving to provide a better life for the underprivileged children of Dhapa slums.
Arpita Chakraborty and Anushree Malhotra, are dreamers and are determined to provide equal opportunities to the destitute children so that they can shed their inhibitions and come out in the open, face the world confidently and fulfill their life's ambitions. The two do-gooders formed Tanuz Vocational Training Society in 2008, and since then they have been working to train and create a platform for the slum children and facilitate their transition to mainstream society. "All children are born equal but are conditioned by their social settings. The majority of slum children do not get the adequate support and facility to learn and demonstrate their skills. They are exposed to slangs and abusive language and that is what they pick up. Most of them are proficient as dual language learners but they cannot communicate in English because of low exposure. We have observed how fast they pick up the finer nuances when they are taught English communicative skills," says Anushree.
Arpita Chakraborty, a government school teacher, was posted at Hatgachia Primary School in Dhapa and she was appalled at the condition prevailing in the vicinity. She was shocked beyond belief when she witnessed children surviving amid the muck and chaos. Till the recent past, Dhapa slums were notorious for criminal and anti-social activities. Most of the kids here dropped out of school and took to narcotics. Illegal drugs, liquor and other contraband objects were sold openly. Drug trafficking and child abuse were rampant. There were various mafia groups who fought among themselves while trying to control the illegal liquor trade (hooch, desi). Instead of going with the flow, Chakraborty decided to act and do something for the children to save them from the throes of a bleak future.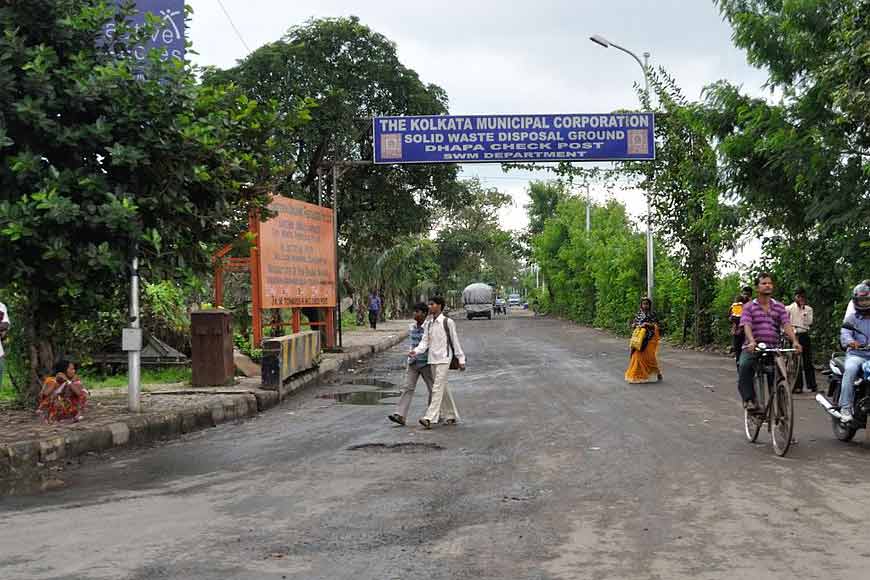 Malhotra has always been keen to work with underprivileged women and help them better their socio-economic conditions. A trained fashion designer, she started her career working for an export company and then worked as freelance designer. She moved on to styling for television serials shows and Bengali film industry as well. At this juncture, Malhotra launched her own boutique where she engaged under-priviledged but talented women and trained them to stitch, embroider and taught them other ancillary craft. Once they mastered the crafts, she hired a couple of them to work for her brand and referred others to her friends and acquaintances in the fashion and clothing world. "Strictly speaking, my exposure to the skills of these poor talented women made me realize we could do a lot more only if we had the manpower and resources," says Anushree.
Meanwhile, in 2020 when the world was hit by the pandemic, life came to a grinding halt at Dhapa. The slum-dwellers sustaining in the dumping grounds do not have the 'luxury' of saving for a rainy day. A day without going to the workplace means starvation for the entire family. Chakraborty tried to pitch in and do her bit. She cooked and distributed food to the families of the school children. Anushree too, joined her mission and sought help from family and friends to support.
The local women knew Arpita well and often approached her with their tales of woes. Many of them showed interest to learn some trade and work so that they could generate a regular income for their families. At this point Arpita and Anushree decided to collaborate and Anushree decided to train willing women in tailoring, stitching and embroidery. "Initially we taught them to make handicraft items. Since I already have a vast clientele base, I sold many of the household items made by these women like table mats, diary covers, cup holders, coasters etc and divided the entire sale proceeds between them. The number of girls joining the training programme increased gradually to a whooping 90 plus and more women kept requesting us to include them in the programme. But with our limited financial resources and space crunch, it was impossible to include all aspirants. Besides, the demand for household products is also limited. We had to think of a sustainable project that would generate enough money so that each of the trainees could be paid a minimum decent amount of Rs 2,000/- to run a family."

The friends then decided to launch Khudey, a sustainable fashion brand for children. Anushree says, "I had worked extensively on women's and men's fashion styles but I did not venture into the kids' arena. This was the most neglected area and most well-known brands overlooked kids' fashion. I decided to focus on making dresses for children with materials which are skin friendly and eco-friendly. Khudey ('little one' in Bengali), is a completely organic brand that was launched a year-and-a-half ago. We started with teaching a group of women the art of eco-printing with flowers like marigold, Clitoria ternatea (Neelkantha phool), periwinkle, different types of leaves, onion peels, hibiscus, rose petals etc. I have my own group of weavers who make organic Khadi cloth. Groups of women print on the khadi materials and do the cutting. There are about 10 girls who have turned into efficient tailors but a majority of the participants are yet to grasp the nitty-gritty of tailoring. They are being taught at the centre by a master tailor. But the rest of the production like fabric development, fabric cutting is all handled efficiently by these women."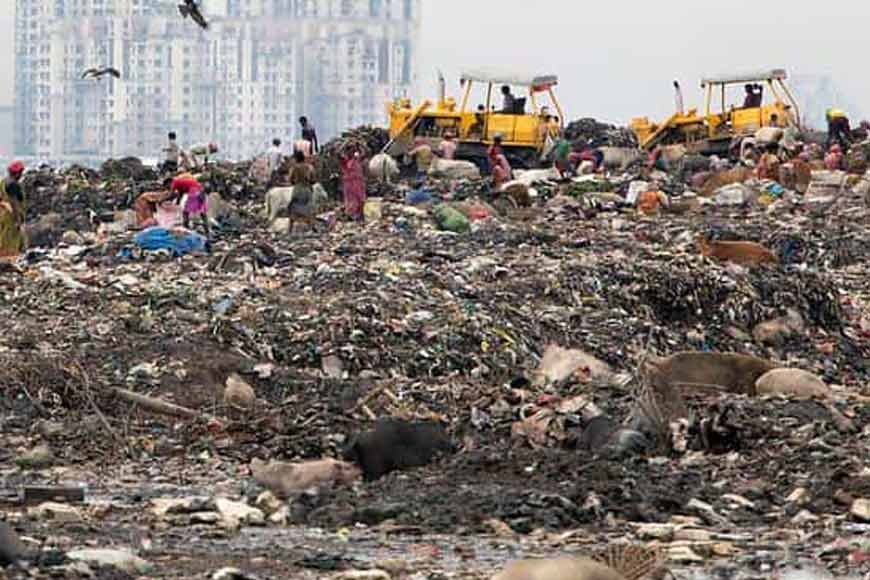 The next step was to strategize the positioning of Khudey and promote the products. After a few garments were ready, they decided to try them out on one of the kids and make him "walk the ramp". Now regular classes are conducted for women from the slums teaching them social skills, languages, public speaking, etiquette, fashion, presentation, ramp walk et al. "When we launched Khudey at Science City auditorium, these slum children walked the ramp with well-known Tolly stars and it was such an exhilarating moment for them," beams Anushree.
"Over the period, we have found different avenues to help these people generate a regular income. A batch of girls are being trained to promote the products on social media which has a vast reach and can benefit the brand. Amrita Maity, who has been trained by us, is very tech savvy and presently handles the portfolio on social media. We cannot be anywhere near global brands now, but I am confident that we will etch out a niche clientele for our eco-friendly products," says Anushree.
Another venture is 'Rahee Tea Time,' a rooftop tea boutique on Broad Street established by the NGO run by the girls of Dhapa. They are trained as chefs and they not only serve tea but also prepare and sell snacks and different Bengali cuisines. All the proceeds from the sale go for the welfare of the women and children of Dhapa slums. The good work continues and the two friends are determined to transform the lives of the ragpickers of Dhapa.