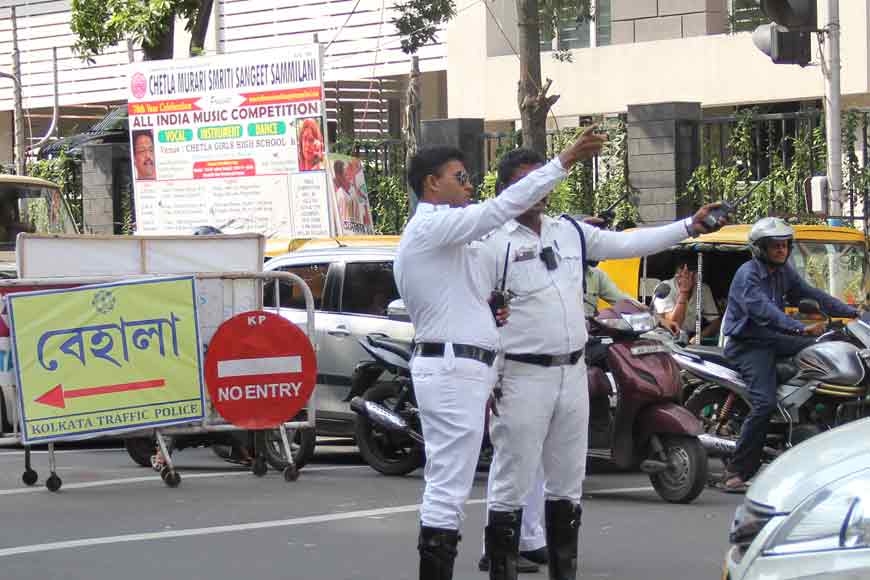 Saheli Mitra is a resident of Block 'C' New Alipur
"I have come to bury Caesar, not to praise him," that's how Antony expressed his respect for Julius Caesar in a subtle way, using an apt underused phrase, before a crowd cheering Brutus for killing Caesar. Antony's words successfully remind the crowd, what a big hero Caesar was and finally points to the conspirators. Well, these days I am often forced to sit in my car stranded for hours in traffic snarls to and from New Alipur on way to office or to my son's school, and that's when I read books. The other day in the middle of a scorching autumn noon, without the car AC, I was travelling down Durgapur Bridge. Needless to say, the approach way had rows of vehicles on a standstill, almost like columns of soldiers waiting for an order to march forward.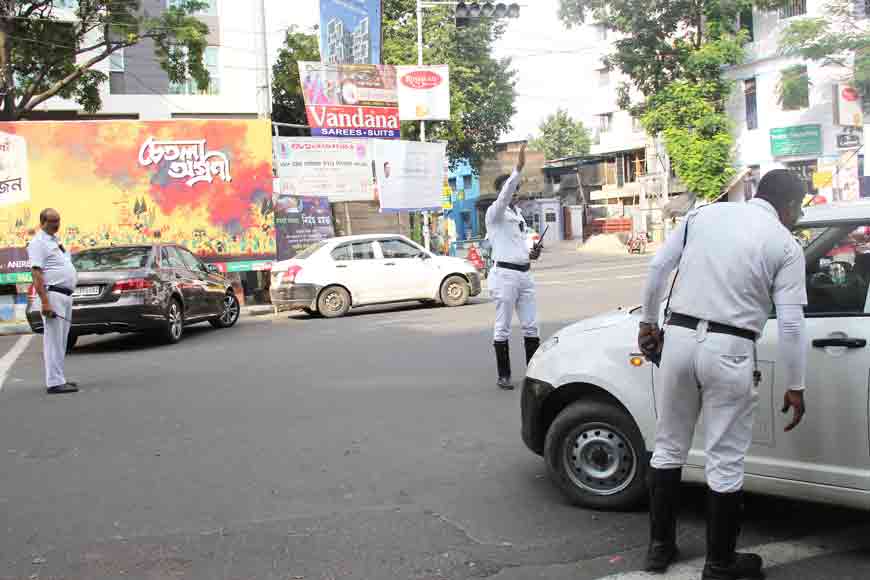 Traffic police at work

What do you do when you realise you will again miss a meeting, despite leaving two hours in advance and your car's petrol consumption skyrockets and you pay the extra cost from your own pocket! You literally start cursing the traffic police personnel who stop you midway, divert you through unknown alleys, and make you go round and round the city, till you reach your destination --- exhausted. Well, you along with the passengers of the autos and cars nearby, dripping in the heat, start cursing the men in uniform. But that day I realized the state of these men was very much like Caesar, despite their relentless hard work, they are always in the line of ire. From the lowest ranks to higher officials, any daily commuter on the Behala-New Alipur route knows how these men are manning each and every intersection every day and night, including even the narrow alleys, in the unbearable heat or drenched in the rains. Come what may, during any crisis, be it a bridge collapse or managing crowds on streets during the festive season, these foot soldiers are always there to maintain order amidst chaos. That's when one realises who is the true hero!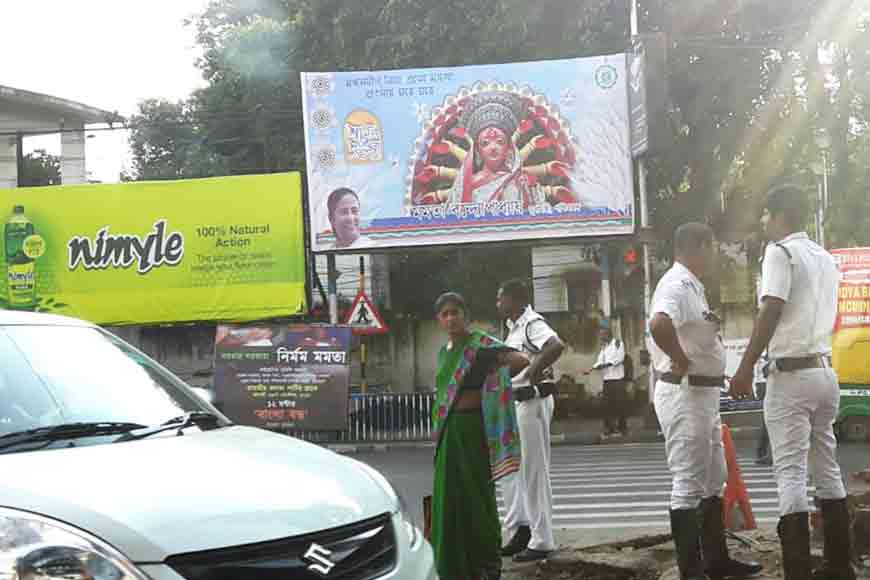 New Alipore petrol pump crossing
Have often observed the same sergeant shouting orders on his crackling wireless early morning while dropping my son to school, and again in the evening when I return from office….. that covers a good 12 hours and the same man at the same place often makes you wait and wonder, isn't that impossible? But they have rose to the need of the hour after the lifeline between the southern fringes of Kolkata and the business district of central Kolkata collapsed. Be it the New Alipur Petrol Pump crossing, Durgapur Bridge entry point, along the Chetla Central Road, near the Kathpole Bridge and even through the narrow lanes of Chetla Bazaar, you see them always on duty. Go to the Ramnagar-Garden Reach crossing, as buses are primarily being diverted that way, and you will find rows of traffic policemen with handkerchiefs tied over their mouths, keeping the Garden Reach Flyover approach motorable. Yes, these are stretches that neither have proper lighting or drainage and loads of dust blow in the air, making it at times next to impossible to breathe.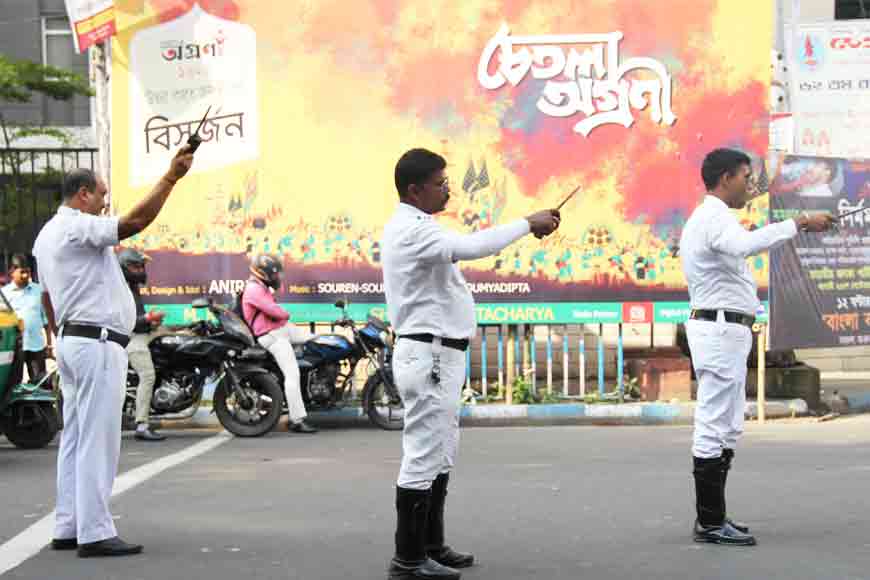 Police at Chetla managing traffic
I really do not know if it is just duty that makes these men in uniform do the unthinkable task daily. And that day I really felt like saying unlike Antony: "I have started to praise the traffic policemen, and no more curse them!" The streets of Kolkata surely would have been in a greater mess if they were not around to lend us a helping hand.
(See Box for number of additional force deployed on roads). Courtesy: Kolkata Traffic Police