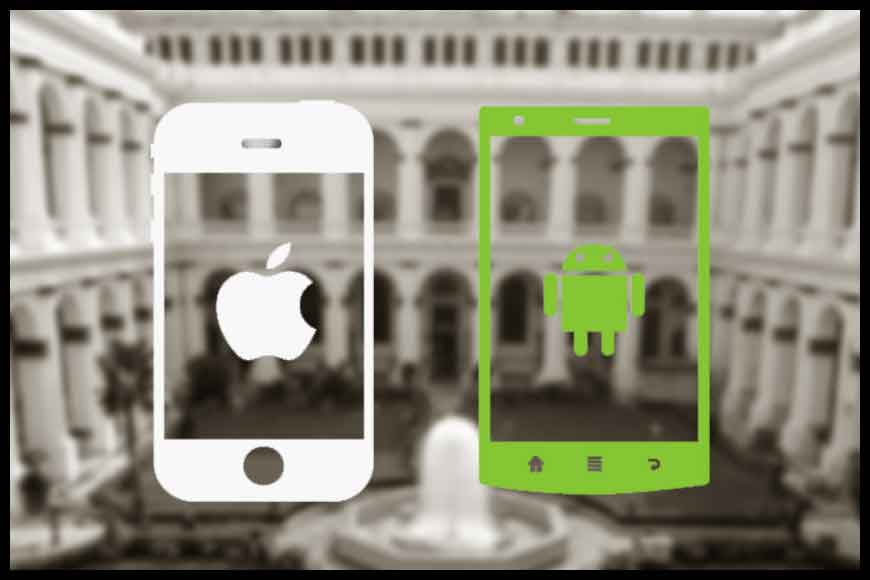 Tales of bygone era always fascinate us though varied aspects of historyare hardly ever unearthed due to lack of resources. Technology rules the world and has made life easier and faster. Amalgamation of history and technology is a unique concept by itself. The Indian Museum of Kolkata has launched a mobile app which will ensure that visitors enjoy a unique way of experiencing history in itself, that takes us back to the lost times.
The mobile application launched by the Indian Museum will offer its visitors stories of how the ancient sculptures and artefacts have a connection with India and the other parts of the world. The applicationwill comprise of an audio as well as text format of 30 varied exhibits belonging to the prehistoric era as old as the 10th-century.
The information on 30 exhibits available in the app include a human skull which belongs to the Harappan civilization. The oldest of the exhibits is a 1.5 million-year-old stone hand axe. The first Neanderthal human fossil found in the Narmada valley is another interesting exhibit included in the list. You will also get information about a stone pillar which belongs to the Mauryan era that reflects the influence of Persian and Greek culture on Indian art.
Bharhut sculptures including sphinx-like creature and animals with features of lion, human and bull which date back to the second century BC are other significant subjects included in the innovative applaunched by Indian Museum. The visitors will be able to access the information about the subject they are interested in by scanning them with the help of the application. They can also enter the code of the related artefact and get relevant information about the same.
One can even download this application from Google play store which will enable us to go for a virtual tour of the Indian Museum. Get to see, read, hear and feel the forgotten aspects of history through this application. According to Rajesh Purohit, Director of the Indian Museum, this application has been designed to keep the visitors engaged for a long time so that they are able to understand history better.