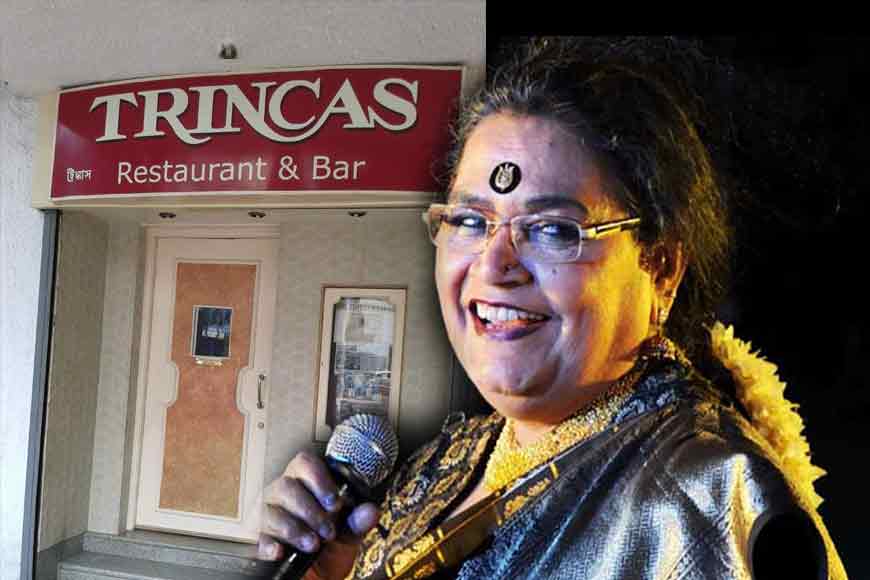 For those who grew up amidst Kolkata's colonial charm, will forever remember deep melodious renditions of popular Western songs in the '70s and '80s, coming from a female singer at Park Street's iconic Trincas. And how that voice fascinated all, so much so that 50 years down the line when Usha Uthup again decides to perform at the venue where she started her career from, Kolkata is drooling in anticipation.
It was on October 1, 1969 when Usha Uthup first performed live at Trincas and took the Park Street crowd by storm. Come September 27, and she will perform again at the Trincas as a remembrance of her 50 years of musical journey. Incidentally Trincas will also be completing 60 years in business under the Puri family of Kolkata. In the 1920s Trincas was a quiet tea-room. It is told that two Swiss gentlemen, Mr Flury and Mr Trinca had opened their tea rooms. In 1961 Trincas passed on to Om Prakash Puri, who turned it into one of the iconic restaurants on Park Street, with superstars like Amitabh Bachchan, Dilip Kumar and Tiger Pataudi patronising the eatery. What was also introduced were live performances of singers like Usha Uthup who took the scene of Kolkata's fine dining to a completely different high!
Once again that magic will be enacted this September. Do not miss!