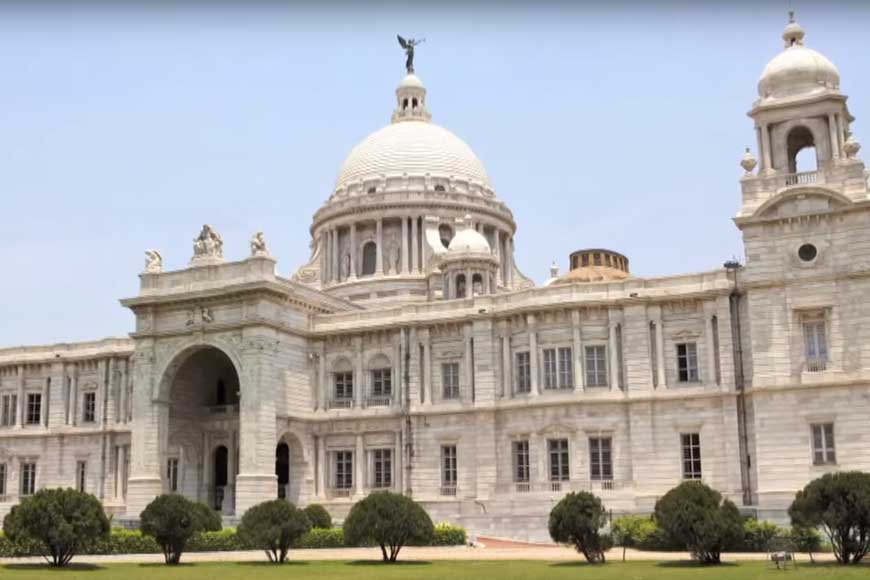 A 1.5 inch wide crack running across two adjoining walls of Victoria Memorial has raised many eyebrows. Experts from IIT Kharagpur and Central Building Research Institute Roorkie, who examined the crack believe it is not a recent one but happened almost 20 years ago. What is surprising is that even if the fissure was spotted, no one bothered then to fix it leading to further damage to the old structure.
The crack has been located at what once used to be the store room. Now it is being converted into a gallery. The authorities have now decided to do a thorough monitoring and investigation of the building and the heritage monument. Built between 1906 and 1921, Victoria Memorial Hall will be celebrating its centenary in 2021. Hence a lot of stress is being out on the maintenance of this heritage building as well as redesigning the galleries. But what is worrying is there is no reference to the crack in the Daniel Room of the building in any of the maintenance files, though it is an old fissure.
Better late than never! Atleast the upkeep manual will help stitch the crack and move forward.