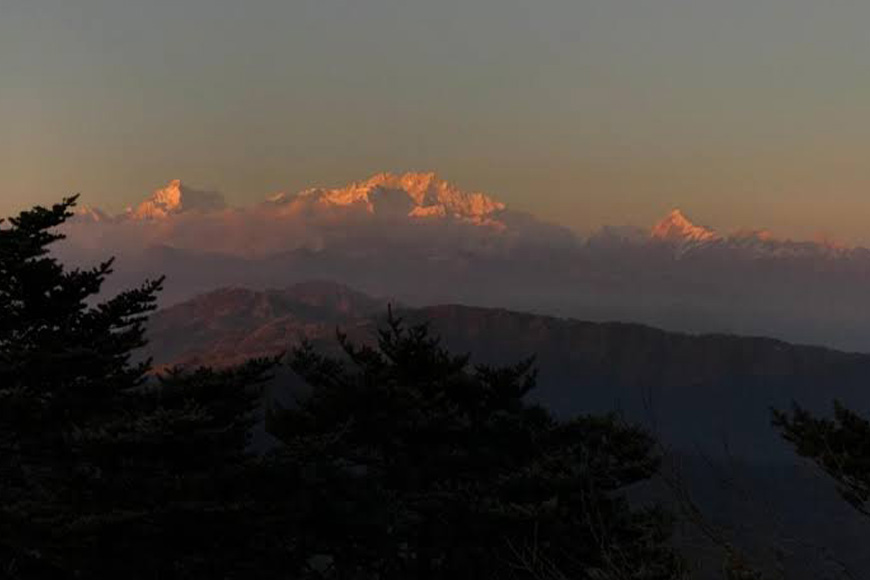 Some entries are always spectacular. One such is the entry point to Sandakphu Trek --- the quaint and sleepy hamlet of Gurdum at an altitude of 8,000 feet with just a population of 15 families. The virgin lands of Gurdum carry that ethereal beauty of a long-lost escapade of your teens and is a perfect getaway for honeymooners or adventure trekkers.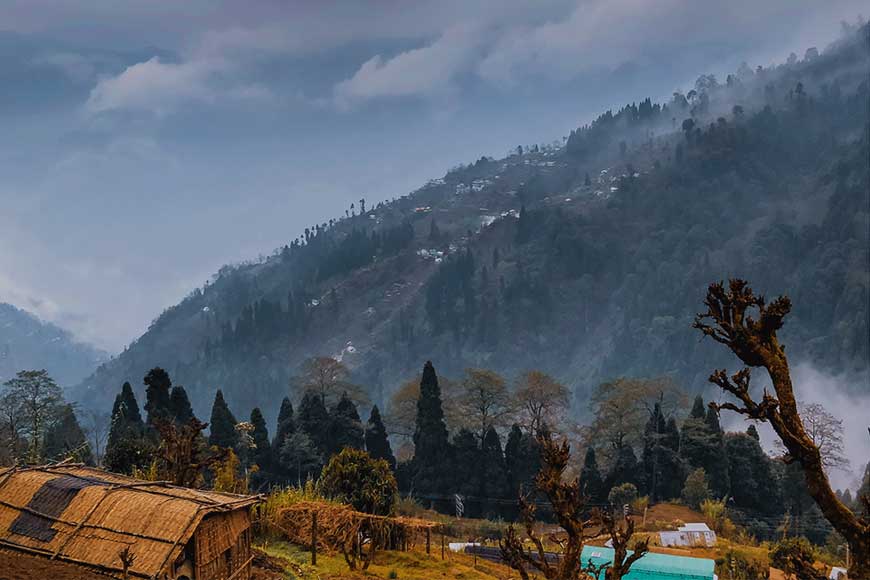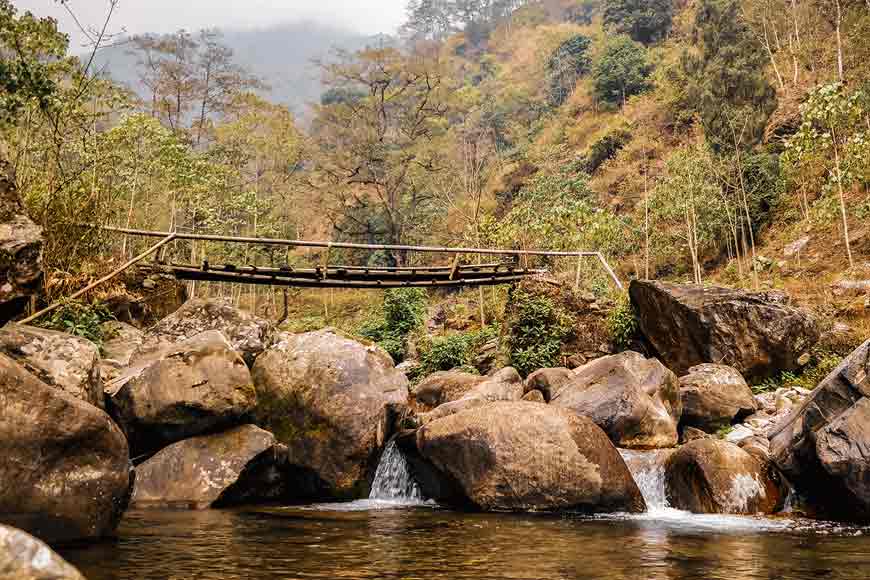 The forests of conifers and rhododendrons welcome you to a world of winding unexplored trails, at times clouds and mist caressing you, with the lush greens around. The blue sky above changes to a mesmerising starry night as darkness falls and you can track the Milky Way. In this pollution-less hamlet, even the sky looks crystal clear. You can also see the fairy-lights of Darjeeling below. Your mornings open up to the songs of birds, to sunrise across the snow-capped peaks and a calming breeze to comfort your senses. At times even the mighty Kanchenjungha opens up in all its splendour.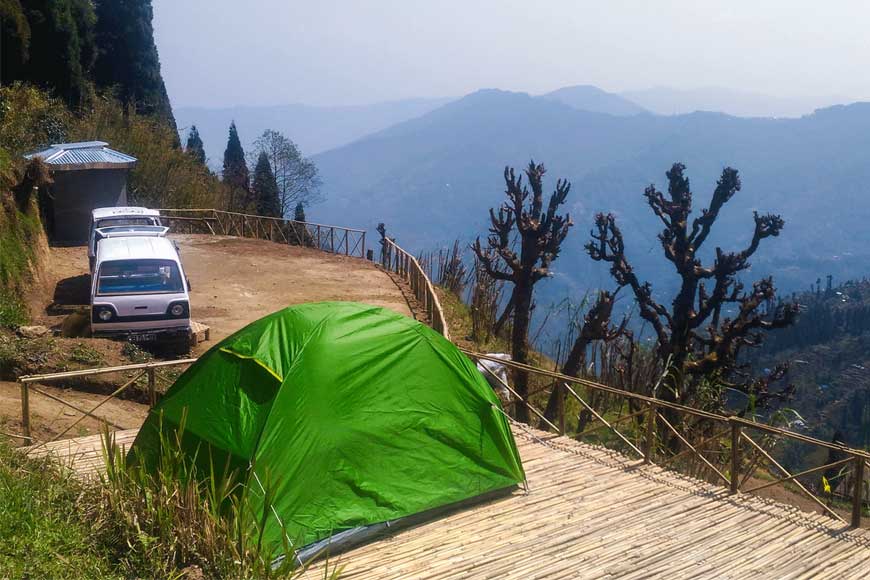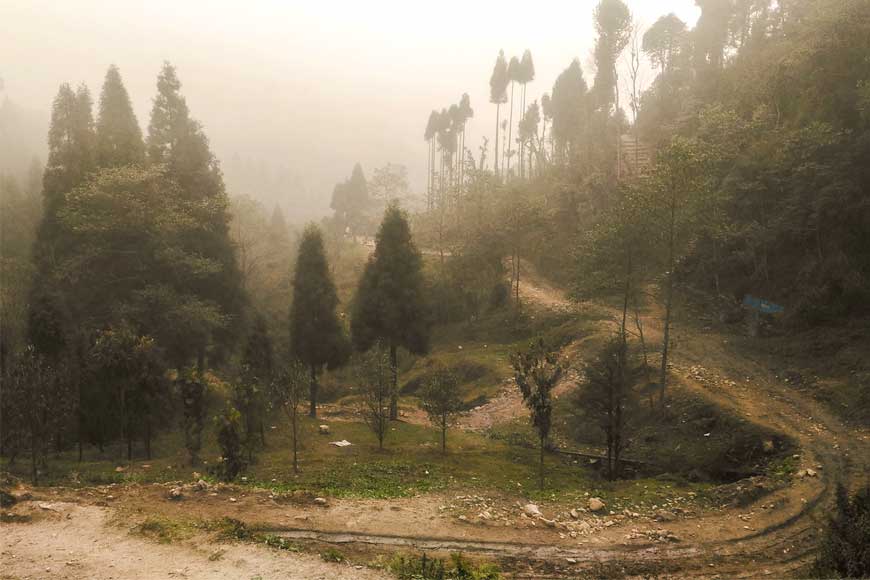 Most of the locals are Buddhists and work as farmers or porters. They will welcome you to their simple houses and divine way of life, strictly following the preaching of Lord Buddha. The solitude, their calm and ever happy demeanour and the breath-taking mountain scenes, make Gurdum a perfect place to meditate and learn the secrets of mountains.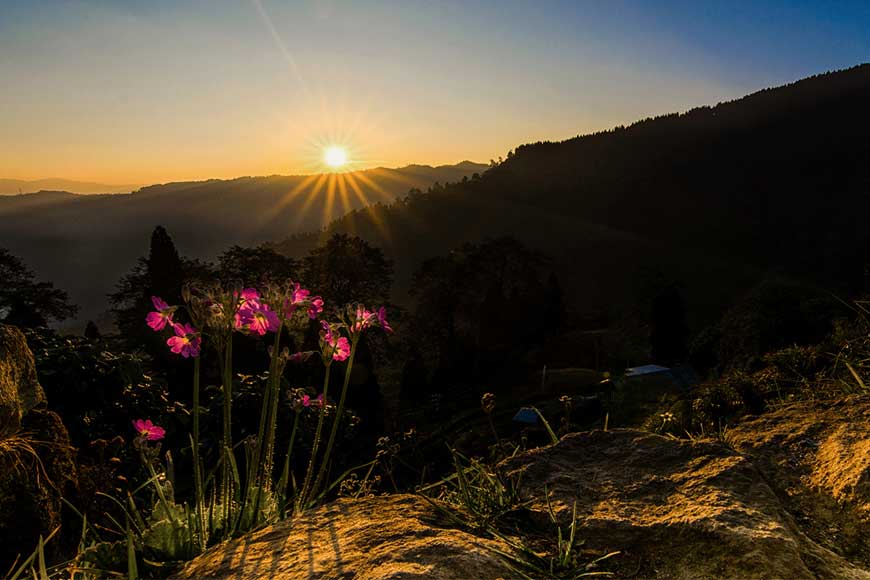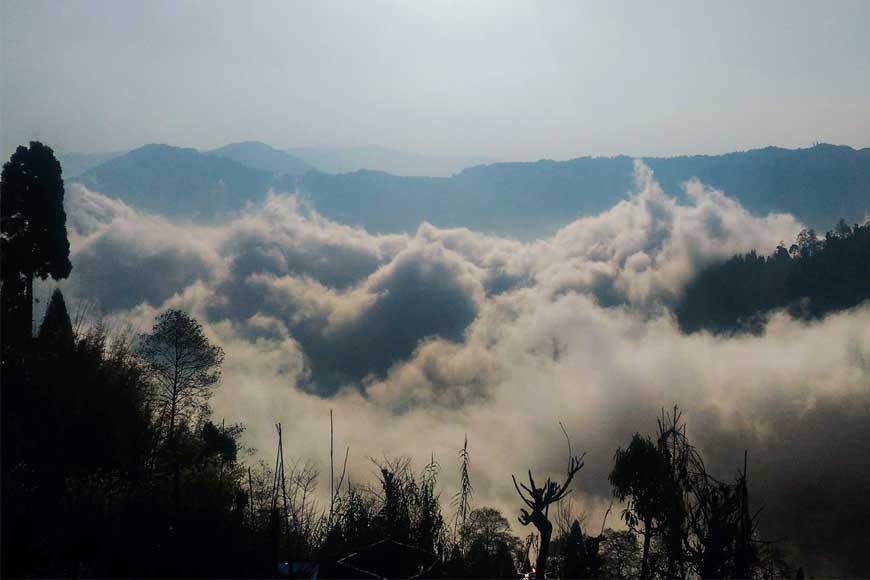 You can also go for a river trek to Saujikhola, surrounded by pine forests. Walk down the banks of murmuring streams. Either stay in a camper pan or outdoor tent with a crackling bonfire warming you. The Gurdum Backpacker's camp ensures a comfortable stay in the wilderness. Gurdum strictly follows green laws. So be careful not to carry a polythene bag or dispose stuff on your trails. Carry travel lights and water bottles. While interacting with locals, make sure you do not offend them with your actions or behaviour.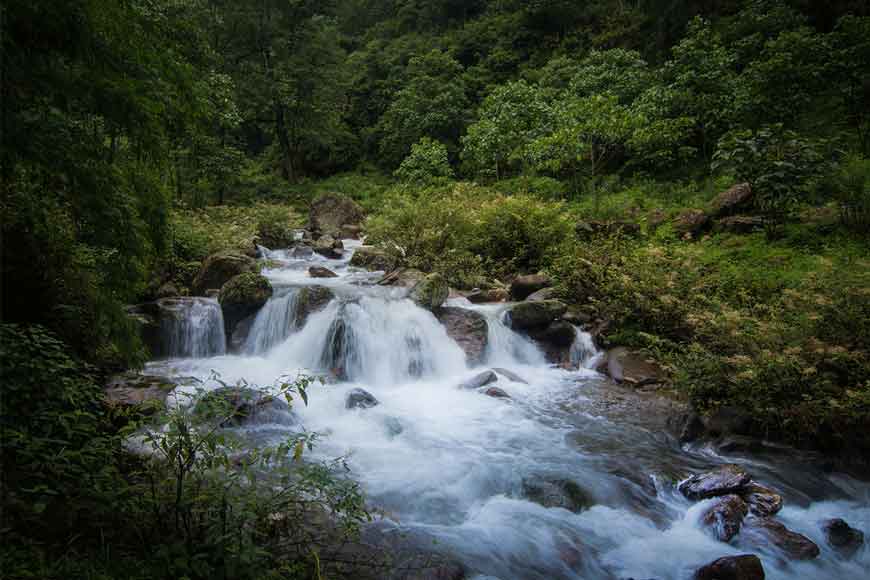 How to reach:
Take a train to NJP Railway Station. A share auto will take you to Darjeeling more from where you will get share cabs for Rimbik that drops you at Gurdum. Since these cabs are not very frequent, you might take a share cab to Manebhanjan and from there, avail another share cab to Gurdum.
Where to stay:
Gurdum Backpackers' Camp