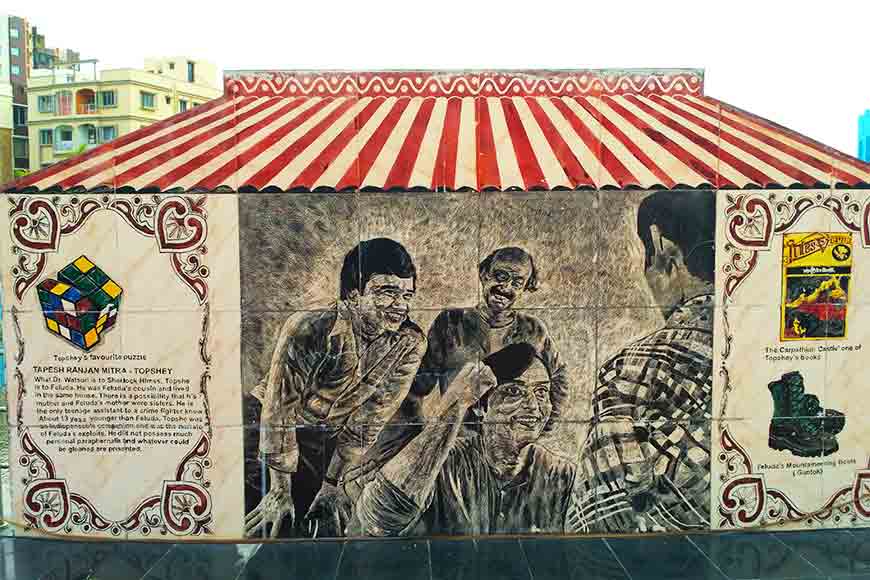 Encounter Jatayu on a camel ride. Ask him how the camel eats thorny bushes? They eat completely or they pick out the thorns? Or just come across Mukul of Sonar Kella! Even Maganlal Meghraj of Jai Baba Felunath. All these characters in one theme park Amazing. Isn't it? And you get a chance to interact with your favourite characters. Around 50 years have passed since Bengal's favourite detective Feluda was first introduced by Satyajit Ray. Since then, the detective has gained immense popularity not only in the state, but also across the country. Detective icon 'Prodosh Chandra Mitter', his protégée 'Topse' and Jatayu's entire journey have all come to life in the Feluda theme park in New Town, Rajarhat.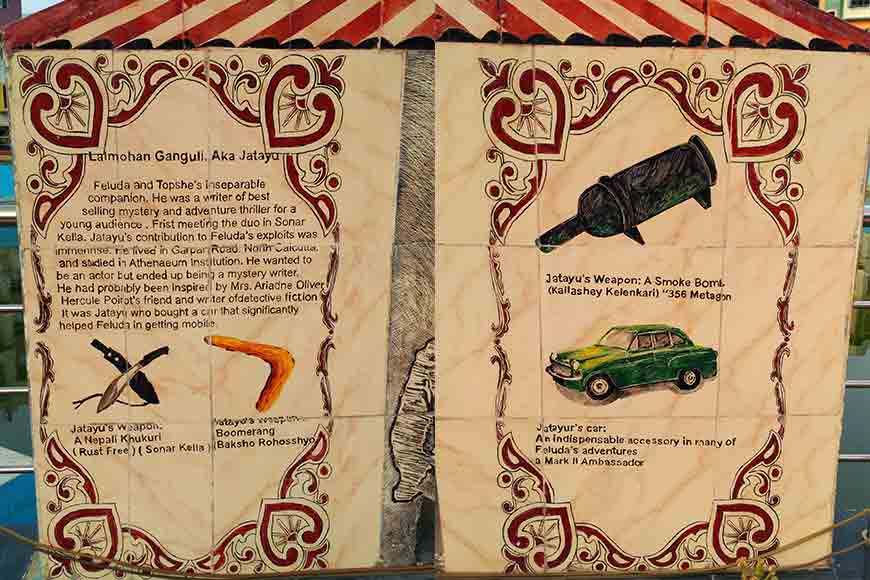 Various known and unknown facts about Ray's famous detective lie in this park covering nearly 4 acres. Original sketches of Feluda made by Ray himself are also exhibited in this park and among them the presence of 'Feludar Goyendagiri' and 'Chinnmostar Obhisap' are worth mentioning. Some iconic Feluda moments of films can be revisited through the Feluda park. Various unknown facts about Feluda's school and college have been beautifully portrayed through illustrations on the fences of the park. Lal Mohan Ganguly's green ambassador, boomerang, Nepali Kukri, Jopjontro, smoke bomb, Feluda's mountaineering boot and Topse's rubic cube have all been displayed in the premises of the park. Feluda Park remains open from 6 am to 9 am and from 3pm to 6:30 pm.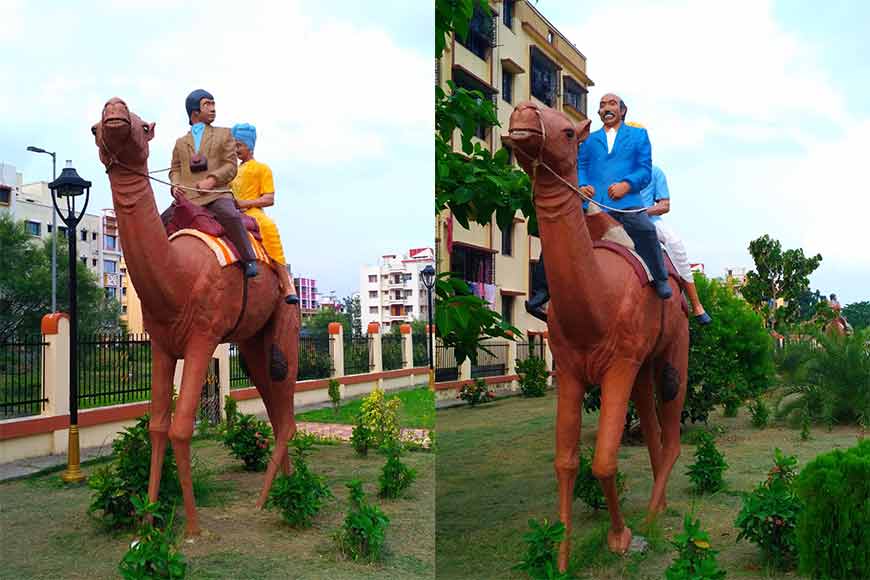 Theme parks dedicated to Harry Potter or Mickey Mouse often leave us in excitement. But an entire park dedicated to our very own Feluda, will surely turn out to be an enthralling experience for Feluda fans.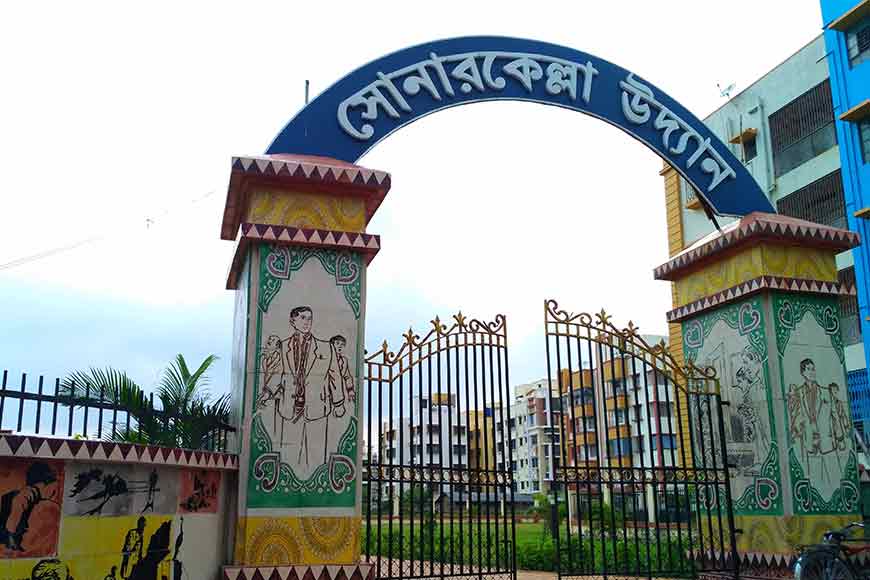 Image Courtesy: Arijit Bhattacharya