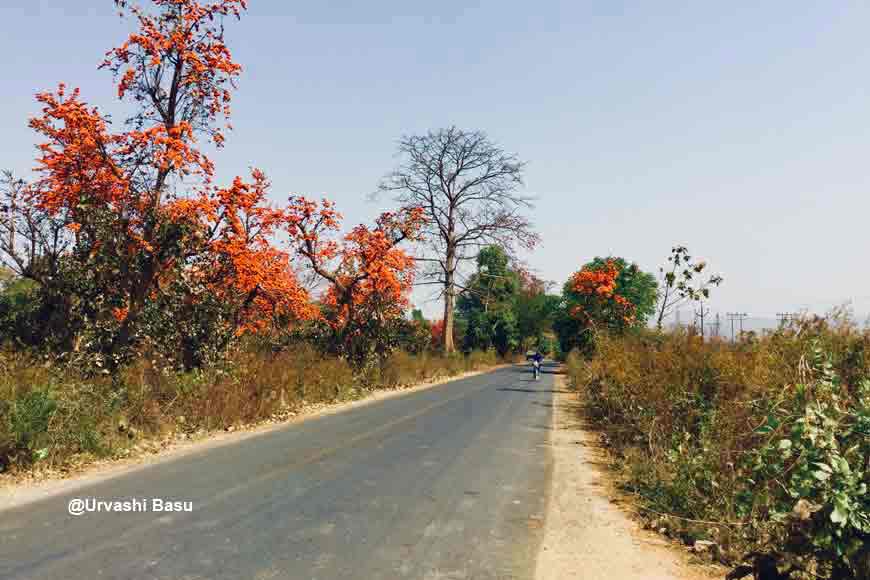 If you are an avid nature lover or a passionate photographer, then you cannot miss the Palash forests of Biharinath Hills of Bankura. Located in the north-western part of the district and standing at a height of 448 meters, these hills are a part of the Chotanagpur Plateau and was deemed to be the center of Jainism in ancient times. The area is now known for its natural beauty and diversity. The lush green and dense forests are covered by blossoms of Shimul and Palash spreading an invigorating fragrance during Spring. These hills that run a riot of colours is flanked by River Damodar on one side and by Purulia district on the other.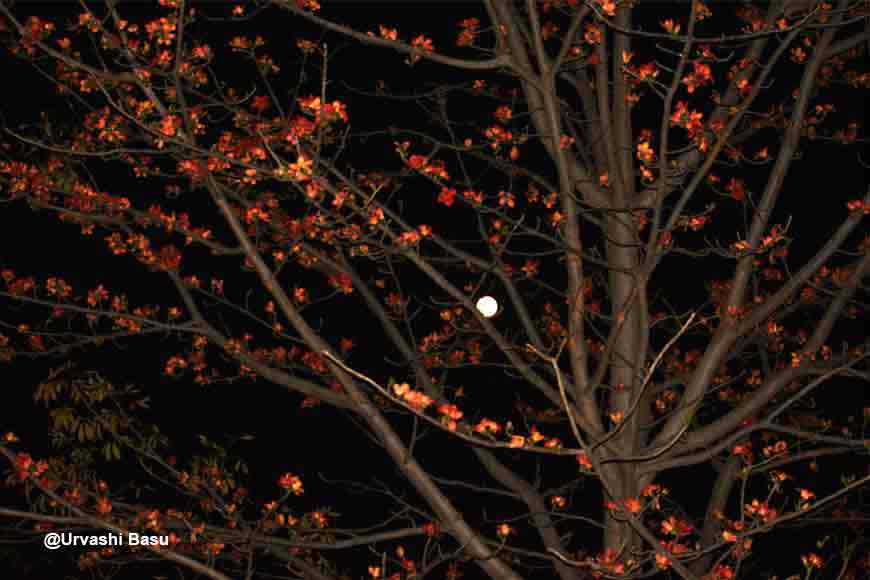 This picturesque tourist destination also boasts of diverse fauna. If you are lucky you might catch the glimpse of a fox, a running rabbit, wild boars, pangolin, hyenas and chameleon. But what will soothe your nerves is undoubtedly the twittering of colorful birds, while walking along silent forest trails. With its natural richness and Paleolithic origin, the Biharinath Hills are not just a natural splendor, but also an archaeological wonder.
Rich and thick Palash starts blossoming from late February and by March- April, the Hills are covered with bright hues. These areas are often referred to as the Palash Forests of Bengal and hordes of tourists flock this area in Spring to capture the splendour of nature.
Apart from the flora and fauna, the place is also known for a famous Shiva temple due to which it is sometimes referred to as the Biharinath Dham. A leisurely walk around the winding roads of the hills through the forests, while the sun rises and sets, will compel you to extend your sojourn. For tourists who love adventure, the area offers loads of activities too. One can scale the hilltop within 1-2 hours. While climbing the hill, one can explore the diverse flora and fauna of the region closely and you will be surprised by the diversity. Also take a ride on a boat along the lake close to Biharinath Temple.
HOW TO REACH
Reaching Biharinath Hills is easy with the availability of trains and cars through Madhukunda Road. If you have your own transport, then of course take the Madhukunda Road from Raghunathpur and if you are travelling by train to Purulia, then you have to hire a cab from the railway station.