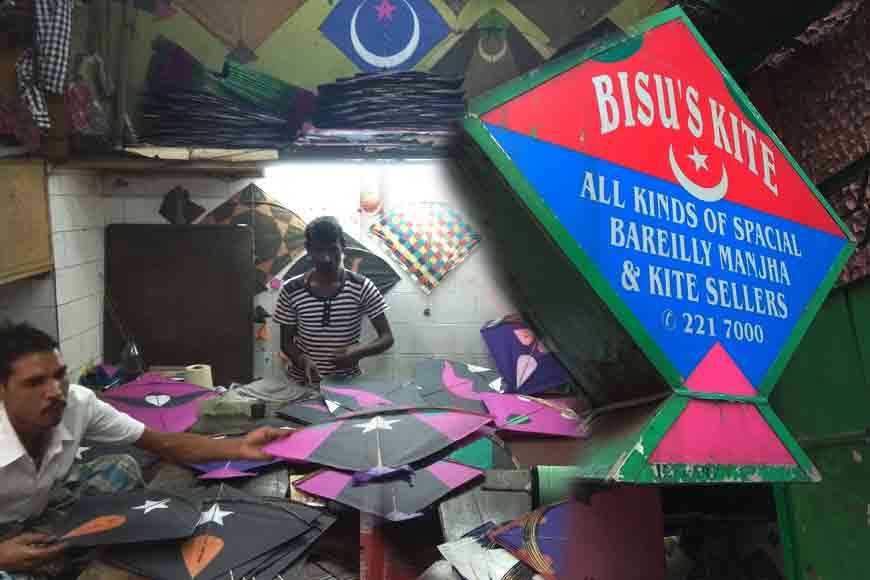 Nilmani Sen, proprietor of Bishu's Kites at Banchharam Akrur Lane, Bowbazar, is busy managing his business. After all, Vishwakarma Pujo, that marks the beginning of kite flying ceremony in Bengal starts today and will continue for a week. This lane is abuzz with the sounds of sellers and buyers and a kaleidoscope of colourful kites displayed in various hues and forms. Nilmani babu also has another feather to his cap. He is one of the principal members of Calcutta Kite Association, that happens to be the oldest Kite Club of Kolkata. His shop selling kites and the kite club are in the same building.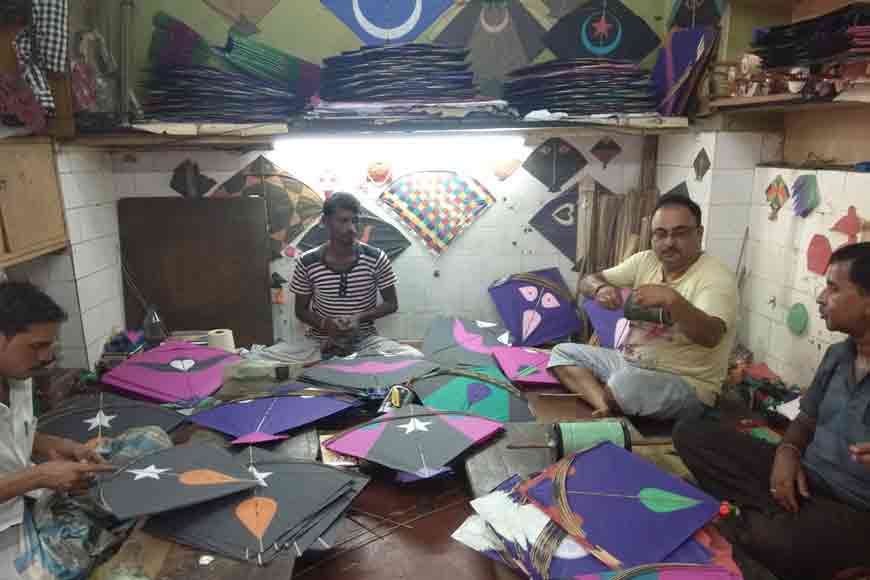 Though Kolkata and its suburbs over the years saw a spurt of Kite Flying Clubs, including those in both North and South Kolkata, even one as far as Bally, Calcutta Kite Association has a different legacy. Anything first, always has a different shade. Just like this association which was started by Anup Chandra Nag, owner of famous Bhim Nag Sweets, way back in 1949. Calcutta Kite Club has always been on the forefront, to uphold the rich heritage of kite flying in Kolkata and its outskirts. Nemai Chandra Sen, father of Nilmani Sen, was the President of the association and managed its activities, along with secretary Damodar Sen and Prabodh Chandra Dey. The club, as active as ever, has maintained the tradition of kite competitions at Maidan during November-December, on the onset of winter. "Nasir Ahmed and I oversee the proceedings of this festival that draws an audience from all across Bengal and even at times from other states of India," says Nilmani babu in between his busy 'kite selling' schedule.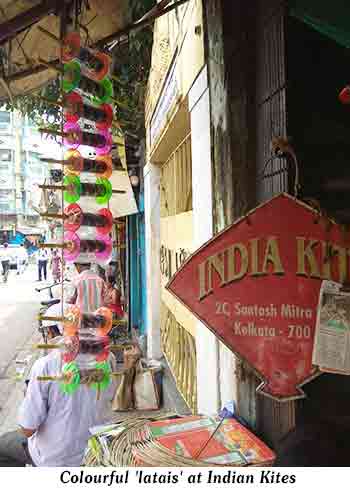 Around 68 teams participate in two kite flying competitions --- Calcutta League and Calcutta Knock-Out. Each team consists of 5 - 6 kite flyers. The team that successfully nabs the first 11 kites altogether, is declared winner. Entry fee per team is around Rs 1000. "The money collected from the festivals is used by Calcutta Kite Club to fund the expenses recurred in organising the competition and also prize money," said Sen. The champions receive Rs 30,000/- and runners get a cash prize of Rs 20,000/. That's how the likes of Nilmani Sen are still trying to hold on to the dying tradition of kite flying in Bengal and make it popular as much as possible.
But still there is a trace of melancholy in Sen's voice. "Over the years interest in kite flying is waning rapidly. Young people are more enthusiastic about mobile phone games," he added in a sad tone. Moreover, low-priced Chinese nylon thread reels, which are banned by the Indian Government, have flooded the black market. The result is huge loss for traditional kite makers who deal in conventional thread reels for 'latais.'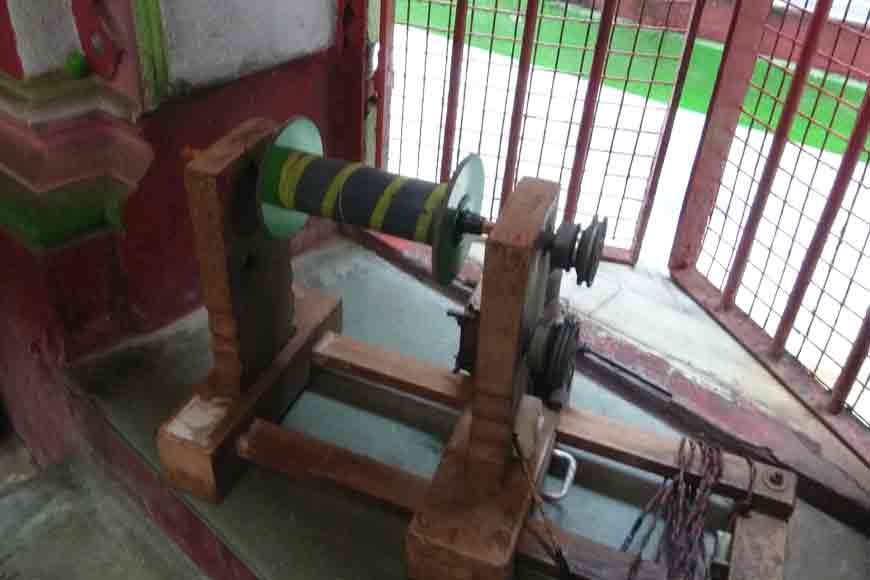 Nevertheless, the hype around Vishwakarma Pujo has lifted spirits of kite-makers, whose shops don the area around Santosh Mitra Square. Kites no doubt speak of freedom, flight in the undaunting expanse of an autumn sky. Maybe even in times of low business, it is this freedom that keeps kite-makers going. After all they are the ones who help you to pull the strings and bring the best kite down on earth!