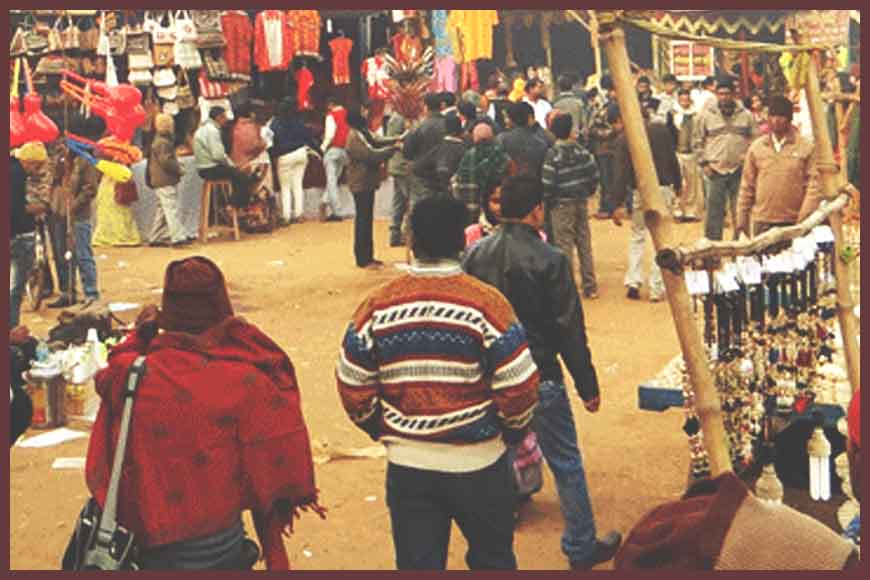 The favourite Poush Mela of Santiniketan, that has been popular worldwide with thousands of national and international tourists descending on Tagore's abode every year was about to shut down. The Visva Bharati authorities had recently denied the responsibility of conducting this vibrant fair. The Santiniketan Trust authorities had also stepped away from taking up the responsibility. This decision did not go down well with the people as Poush Mela has been a symbol of tradition for the Bengalis over decades.
However, a meeting took place where a court member of Visva Bharati University, Swapan Dasgupta announced that he would be writing a letter to Prime Minister Narendra Modi requesting the central government to take up the responsibility of conducting the Poush Mela. The photocopy of the letter will also be submitted to Central Ministry of Culture. The rest of the members of the court have also approved of this proposal. Bengalis have a nostalgic association with Poushmela and the Visva Bharati authorities would ideally want the festival to exist in its untarnished glory even if it has to meet with the pollution quotient and other factors.
But why would the central government be involved in conducting Poshmela? According to Swapan Dasgupta, Visva Bharati is a central university. Hence the Central Government should take up the responsibility of conserving this heritage festival of Santiniketan. Poushutsav, on the other hand, is a celebration which essentially belongs to the University and no intervention of central government will be allowed in this case. Regardless of whoever takes up the responsibility, locals, students and the whole of Bengal would never wish Poush Mela to stop.