Voice that we all fell in love with! Radio queen Sravanti Mazumdar in exclusive GB interview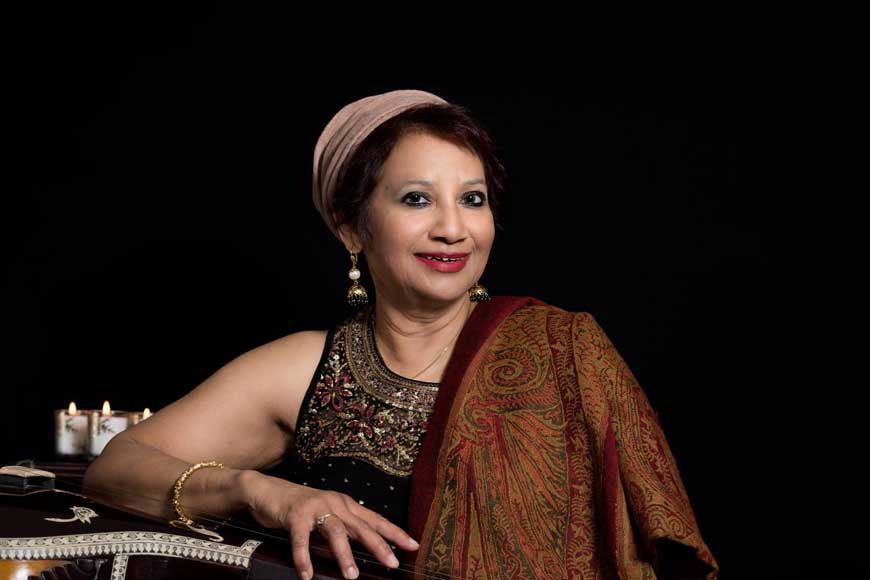 Radio Queen Sravanti Mazumdar speaks to journalist Saheli Mitra on present-day radio scenario and much more! Just read on! If you were and still is in love with her mellifluous voice, then be at MAYA Art Space today for a live adda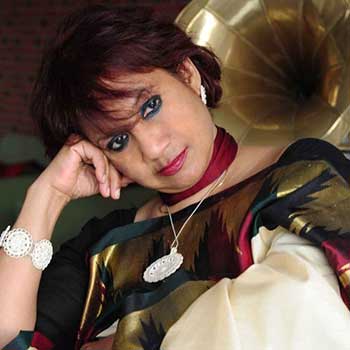 • What is your thought on present day Radio Jockeys (RJ)?
It is really difficult for me to comment on this as I have been out of the country since long and hardly get to listen to radio programmes of India or Kolkata. Also, back in our times, we did not have the concept of RJ. We were called presenters and producers. Frankly, I am a bit allergic to the word RJ and do not like the concept. Back then presenters and producers like us did a variety of programmes and there was an underlying passion in it. I can talk about myself. For me radio presentation was not a profession, but a completely motivating passion. It was not just presenting songs to the audience. There was a concept to every programme and they were well thought of. There were many like me in the field and we respected each other's concepts as well as innovative ideas. Neither did we copy concepts or felt envious about the work another person did. I have no clue how the present situation is.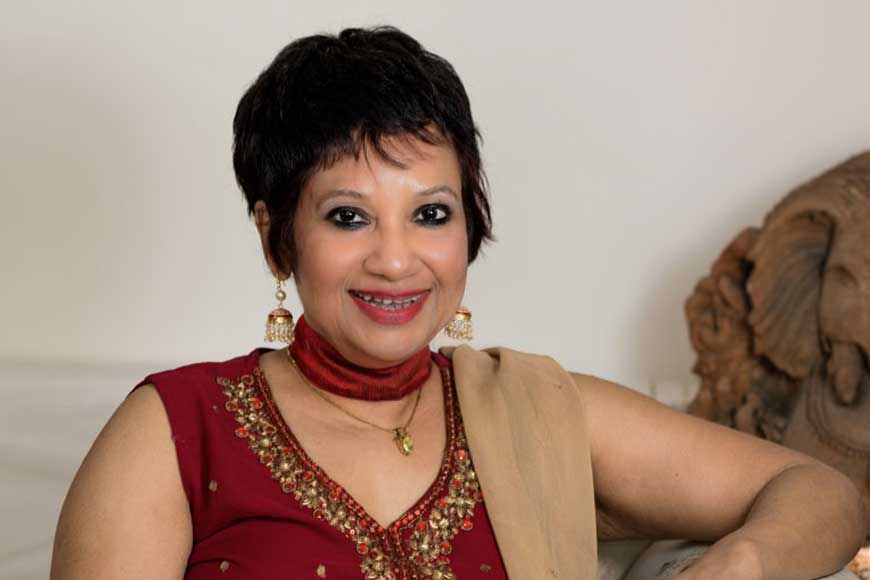 • What do you think of the pronunciation or the kind of Bangla used these days?
I cannot speak in the kind of mixed Bengali dialect used these days on radio programmes. If I spoke in Bengali, it was pure Bengali. These days I find languages are mixed up and even one sentence has words from Bengali, English, Hindi and so on. But radio should be a medium that one can look up to, learn new things, discover new ideas. In foreign countries radios are still extremely popular and have a great following. Considering a big country like India, number of listeners should be more and radio should be very popular medium. However, it is not so as I believe the content always is not as rich as it was during our times. At times they are very repetitive.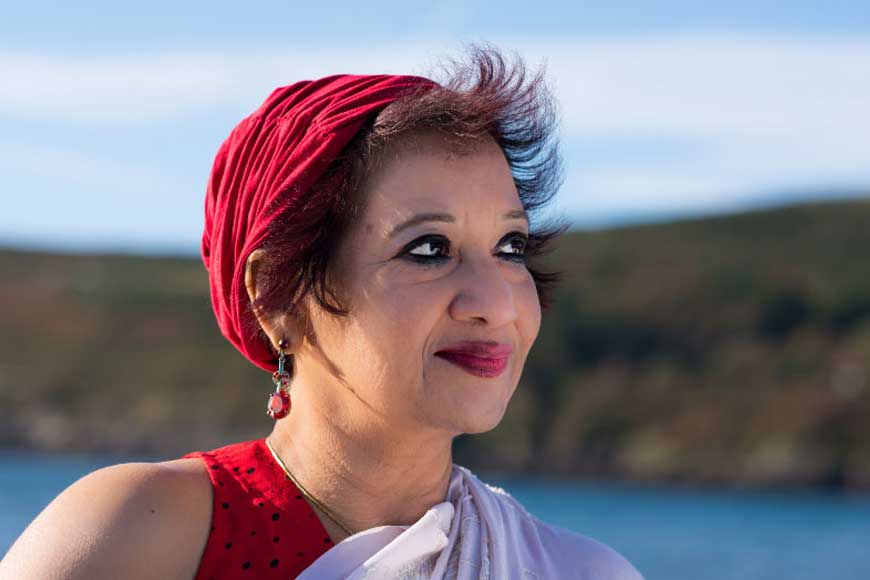 • Why is there a lack of relevant Bengali content in radio programmes these days?
Content can never end. There are so many topics to speak on, you necessarily do not need to copy or repeat. We never did. I never did. I still take pride in saying I always thought of concepts, did research, read up encyclopaedias as during our times we did not have google and the whole world at our finger-tips. There cannot be lack of relevant Bengali content, only that we need to dig deep and explore.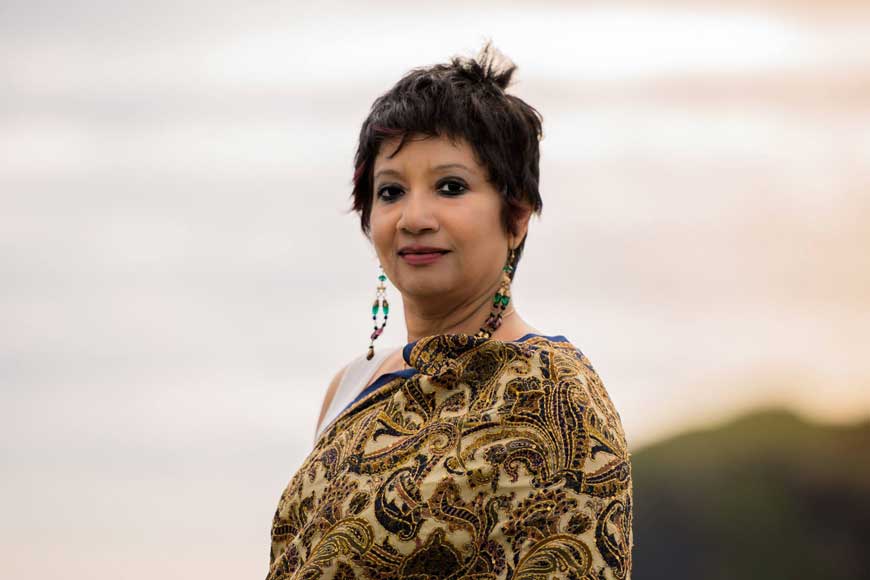 • How would you like the audience to remember you --- as a performer or singer
Both… and also for my originality. I never copied anyone.
• Your take on contemporary Bengali songs in terms of lyrics and compositions
Frankly I do not approve of the language of songs that started since the '90s. Even today, I will not be able to step on the stage in jeans and sing Bengali songs, from Rabindrasangeet to contemporary. I just cannot imagine doing that.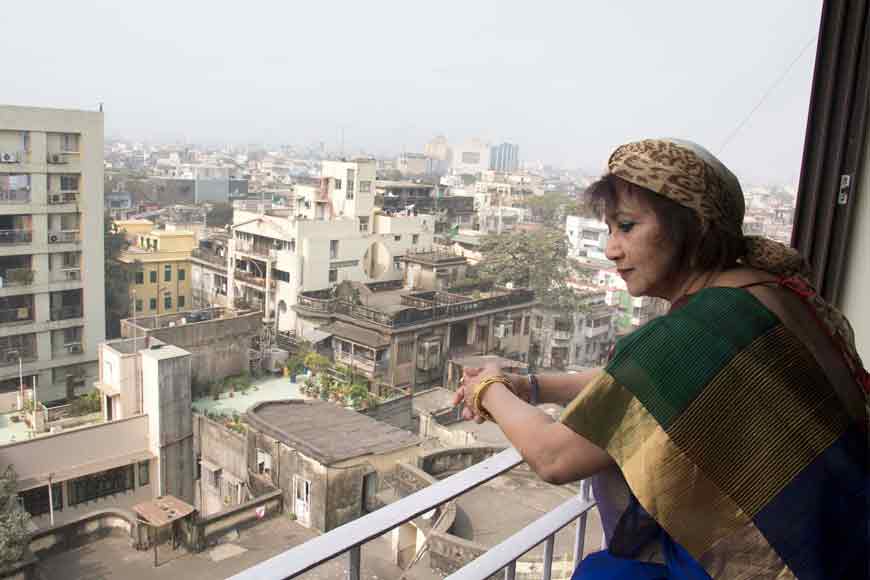 • How much does homecoming matter to you as you shuttle between two continents
I am very excited every time I get to come to Bengal. This time it is almost after 4 years, so in a way I was super excited. And I shall keep coming and probably will also think of a new project here. Let's see how it goes.