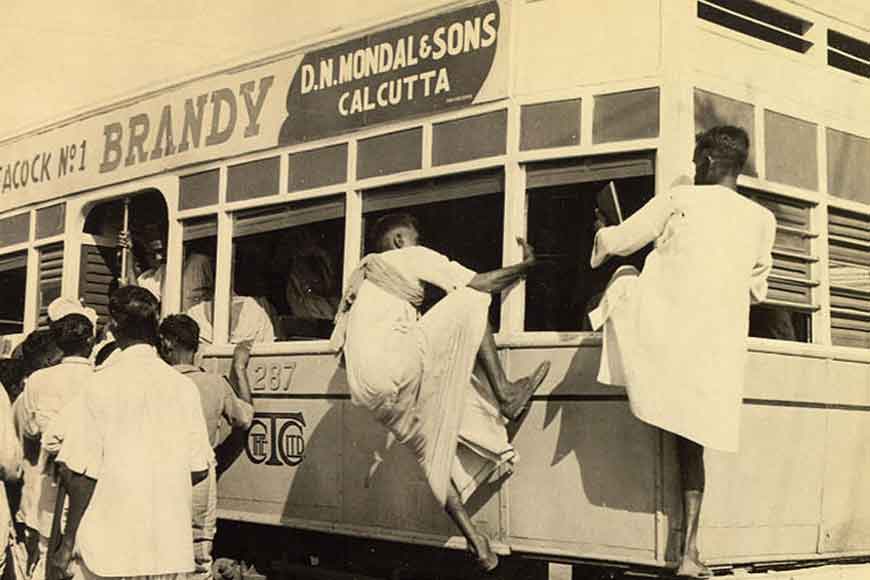 Calcutta captured on the streets – that too on the camera of an American military officer! Clyde Waddell was a photographer of the U.S. military who arrived in Calcutta towards the fag end of the Second World War in 1946 to assist Lord Mountbatten who later went on to become the last Viceroy and the first Governor-General of India. And after that, alongside the various responsibilities of the Parliament's Ministry of Defence, he took to walking the streets of Calcutta with a camera in hand. And this, of course, resulted in a multitude of priceless photographs coming into being with each careful click of his camera.
His photography has the usual suspects like Howrah Bridge, Kalighat Kali Temple and the Shaheed Minar. However, along with these, there are a few other shots captured by this military press photographer (veritably clad in full army regalia) which have become a testament to the Bengali ethos and our way of life.
Through his photography, he would immortalise a bullock-cart and a one-compartment tram nestling next to each other in the midst of stagnant traffic. Some other time a photograph would depict a bunch of American soldiers riding in an Austin taxi driven by a turbaned Punjabi. Again, he would freeze a moment in time showing how fearlessly Bengalis during the 40s would climb onto a tram through its rear windows.
Apart from these, the teeming streets of Chitpur and its boxy horse carriages have also found a place in his collection. And one glimpse at it would reveal a rare appearance of the city covered in myriad vintage advertisements that were popular during the era.
Last year, a city art gallery called Akriti showcased sixty incomparable Waddell originals. Each one of them was in Waddell's signature gelatine silver print. And these photographs, in a way, gave us an opportunity to experience the golden heritage of our past. Indeed, Waddell's photography transport us to the time and place frozen in his frames to such an extent that we find ourselves stepping onto the streets of old Calcutta – from Tala to Tollygunge – beside Waddell himself.
It is a pity that although many of his photographs are published on various media, none acknowledge his work.
Usually, military photographers are charged with the specific duty of recording the army's success in a war. So, they would usually take photographs of military heroes, the various programmes organised by the military or even those of the prisoners of war. However, Waddell's photographs of Calcutta chronicled the unique temperament of the city without limiting themselves to the dictates of his duty and designation. He was just a pedestrian walking with a camera who possessed an exceptional eye for the details that once made the city what it was. And it is this singular perspective that continues to captivate us to this day.
Translated by Mayurakshi Sen