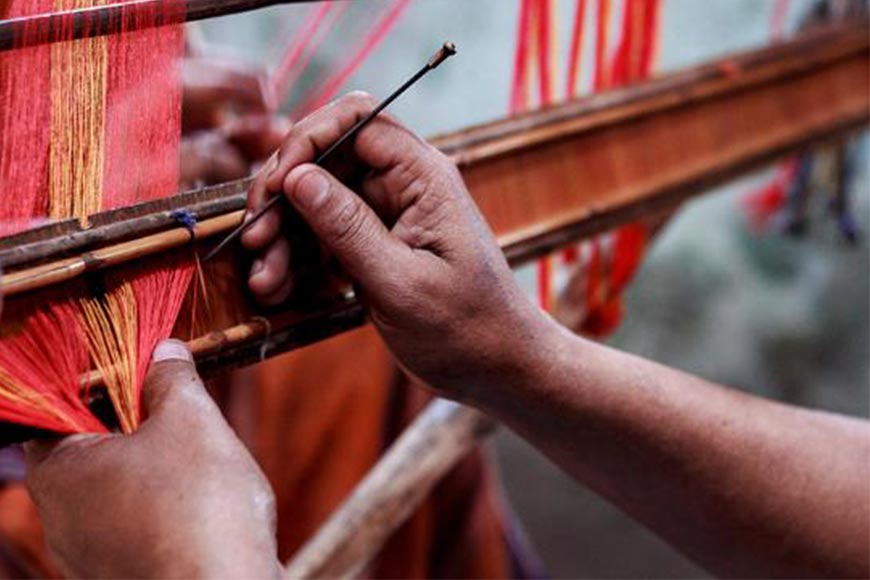 Weavers of Phulia are well-known across the globe for their exceptional weaving design, texture and make of their sarees. So much so, that Hon'ble Chief Minister of West Bengal Mamata Banerjee also supports these weavers and showcases their products on world tours. Now they have made Bengal proud again by weaving a saree for one year with the entire Epic Ramayan being depicted on it. The project that took over a year to complete was led by well-known weaver Biren Kumar Basak who was awarded an honorary doctorate by UK university for his intricate artwork a few years ago.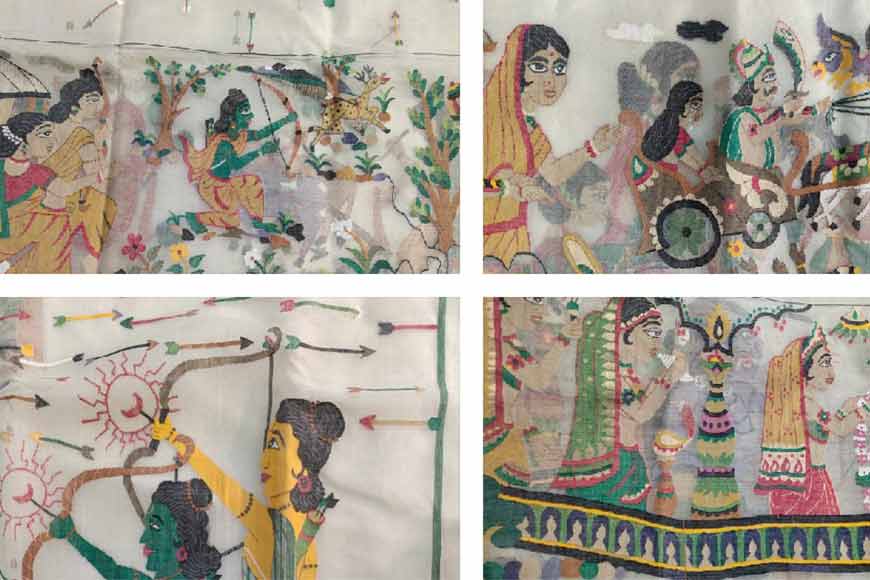 The intricate designs done on Taant sarees
He and his team of weavers even in the past had done world records. The first being a saree with a storyline taken to London along with other sarees for exhibition when the CM was touring England. His six-yard wonder had also earned him a National Award, National Merit Certificate Award, Sant Kabir Award and found a mention in Limca Book of Records, Indian Book of Records and World Unique Records. After getting to know about the saree featured in the Limca Book of Records in 2015, the World Records University had asked for a thesis on his work.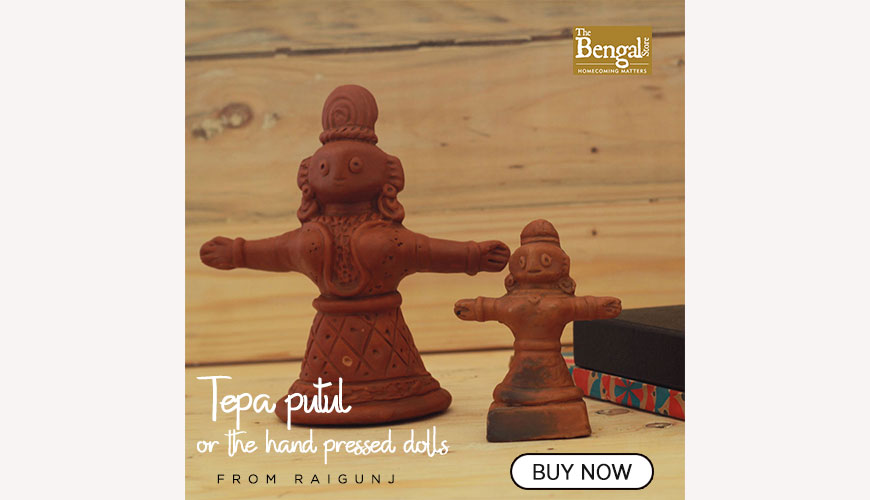 Ananda Modak, a teacher at a Phulia school, helped him translate his research work into English. Coincidentally, renowned Bengali poet Krittibas Ojha, who translated the epic Ramayan into Bengali, also hailed from Phulia, which is considered a saree-making hub of Bengal. Basak also produced another masterpiece with snippets from Rabindranath Tagore's early life on it. The Phulia-based weavers had designed a saree on the State Government's Kanyashree scheme that was a big hit in the world forum too. Biren's family migrated in 1962 to Phulia and passed through hard times before Biren opened his own shop and weaving unit in 1987. He became an expert taant weaver 'or drape of dreams' right from plucking the cotton bud to weaving some of his finest weaves.
Now his team has done another exceptional work with the entire Epic of Ramayan and not a few episodes depicted on the saree. The cost of the saree is a whooping two and a half lakh and the weavers received one lakh eighty thousand for their hard work. Not forgetting to mention the saree itself is a world record.