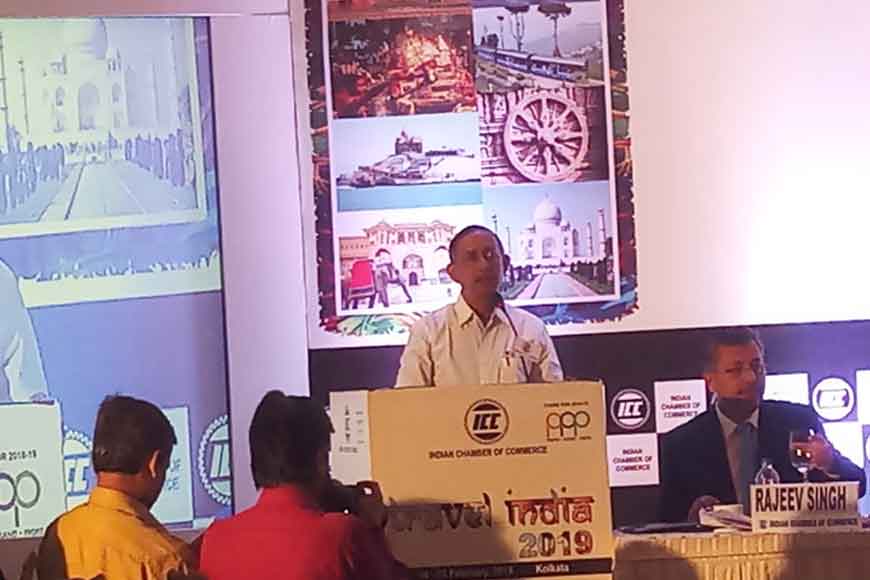 The State Tourism Department along with Indian Chamber of Commerce unveiled the grand potential of a new Buddhist Tourist Circuit in West Bengal at the Travel India 2019 meet held at Taj Bengal. Interestingly, Buddhism has deep roots in the history and culture of Bengal, and the lesser known Buddhist sites of this state can easily come on the global tourist map just like Sarnath, Lumbini and even Bodhgaya. Be it Mogalmari of West Midnapore, Jagajjibanpur of Malda, Karnasubarna of Murshidabad or even Chandraketugarh --- they all remind us of a thriving Buddhist culture in this very land of Rabindranath Tagore, who often brought up the subject of Buddhism in his poems and dance dramas to promote messages of peace.
As Sri Goutam Deb, Hon'ble Minister-in-Charge, Department of Tourism, Government of West Bengal pointed out: "West Bengal has the requisites for developing its tourism sector that should help it emerge as one of the most favourable tourist destinations for not just the domestic tourists but also international tourists." If the potential Buddhist circuit comes up, then West Bengal can expect international tourists from countries like Thailand, Myanmar, Cambodia, Vietnam and even Japan. Once upon a time Siam, or the land of the White Elephant, was closely connected to Bengal through the Buddhist monks.
The state government has also developed the infrastructure through enhancing rail road, air and water connectivity. "The latest example is the Bagdogra airport that has recorded the highest growth rate of traffic in India," added Deb. Under such circumstances, the growth potential of a Buddhist pilgrimage route is immense.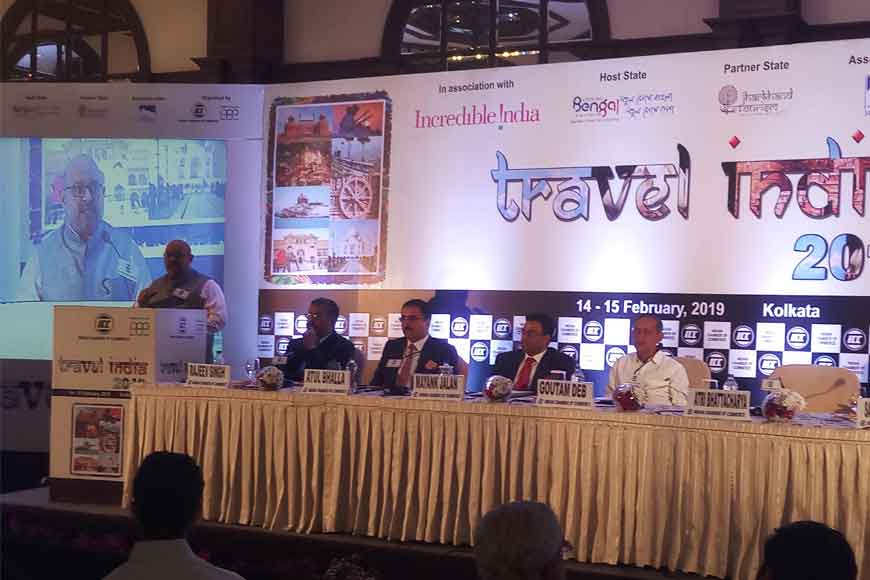 Atri Bhattacharya, Principal Secretary Department of Home, Hill Affairs and Tourism, Government of West Bengal
Sri Atri Bhattacharya, Principal Secretary Department of Home, Hill Affairs and Tourism, Government of West Bengal, stated: "An investment that is capable of creating one job in the heavy manufacturing sector, can actually create around 8 to 10 jobs in the service sector with tourism being the leading one. Durga Puja has given West Bengal's tourism sector a huge fillip and the tourist footfall has increased profusely during the festival season. Thus, West Bengal is working on digital marketing promotions extensively to promote such festivals." The Buddhist Tourist Circuit can thus be an addition to the same.
Mr Atul Bhalla, Chairman, Tourism Committee, ICC, in setting the theme address felt: "The preliminary objective is to shift from the age-old modus operandi in tourism promotions, to a way of more market specific promotion that would also entail enhanced digital presence and social media. In West Bengal, 5 lakh jobs have already been created in tourism by 2016 and the numbers are improving."
The concluding day of the event saw a beautiful rendition of Tagore's poems based on Buddhist literature along with showcasing Mogalmari of West Bengal as a potential tourist hub. This remote hamlet in West Midnapore has revealed through excavations a remarkable story of early-medieval Buddhist monastery dating back to 6th century BC. Previously known as Sakhisena Dhipi, this Buddhist mound has even been mentioned in the writings of famous Chinese traveller Hieun Tsang. A large number of statuettes, pottery fragments and more than 50 bronze statues have been recovered. Surprisingly, 200 ancient cowries were discovered during excavation, that shows this place had an international link with Maldives through Tamralipta Port. Moghulmari thus has a huge tourism potential and its proximity to Kolkata airport can bring in hordes of Buddhist tourists from various South-east Asian countries.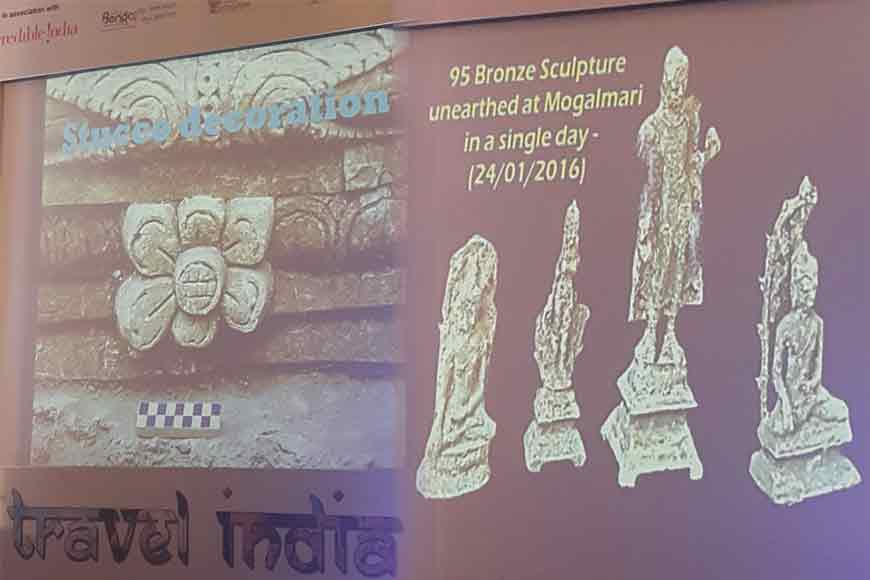 Dr Saswati Mutsuddy, Joint Secretary ISBS and Head of Department of Pali, Calcutta University spoke on Wat Thai Gyanaviriya, an unknown pilgrimage tourist site of Madhyamgram that can act as a bridge between Thailand and India. "People of Thailand can be attracted to this place built in 2001 and named after a Buddhist Bhikku of Thailand. It also has a school with 120 students and in 2017 was visited by the Royal Family of Thailand," she added.
The glorious past of Bengal with vignettes of Buddhism can truly create a comprehensive Buddhist Tourist Circuit including West Bengal, Bangladesh and Myanmar. Travel India 2019 once again established that potential.
Story Tag:
Travel India 2019 , West Bengal Tourism