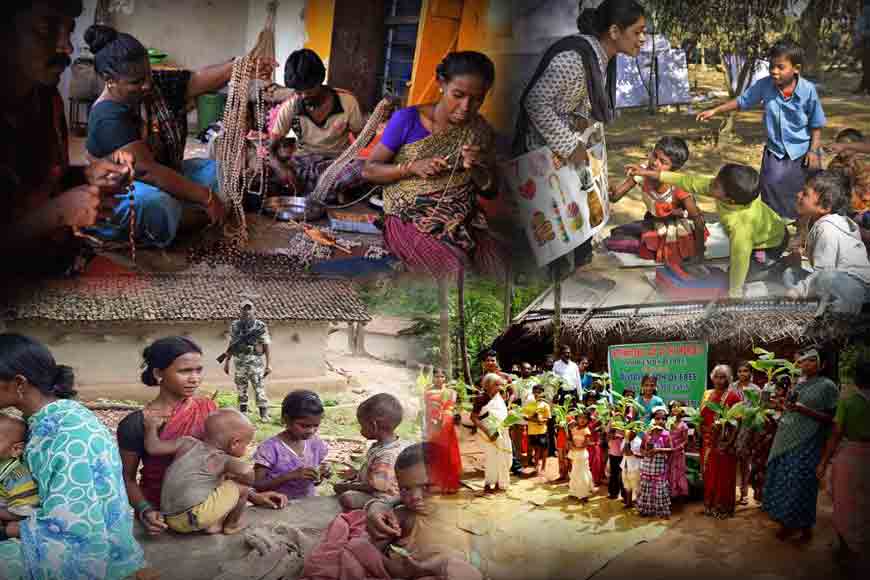 West Bengal might emerge as the role model for the country on the path of social justice through the development of Scheduled Castes and Scheduled Tribes. The National Commission of Schedule Caste has expressed confidence in West Bengal in terms of being the torch-bearer of development of backward classes of India in its latest review meeting. According to the discussion agenda of the meeting, Chairman of the Commission, Professor Ramshankar Katharia appreciated the officials of the state department for taking important initiatives for the social progress of marginalized people. He was hopeful that Bengal will lead the country in the development of social justice through its various schemes and their implementation.
The notable efforts of the state government for upliftment of the Schedule Castes are highly evident in the statistics presented by the state in the meeting. About 25.53 percent of the Schedule Castes and Tribes have been employed in the '100 days work' scheme under the West Bengal government which surpasses 22 percent of government jobs that are reserved for the Scheduled Tribes.
According to the rules of the government, in case of promotion of their job 50 mark roster is being followed and for direct recruitment, 100 mark roster is being followed. In addition, the State Government had also conducted special recruitment for the Scheduled Castes / Scheduled Tribes and OBCs. As a result, the recruitment of the Scheduled Castes in the government service increased to 18 percent. Around 400 people from backward classes in various districts of Bengal have been trained in various activities like working at the beauty parlour, book binding etc. West Bengal has also introduced a loan scheme for the Scheduled Caste students.
Under the leadership of Chief Minister Mamata Bandyopadhyay, the state has taken a leading role in the development of backward castes and community development including social justice. According to Divisional Minister Rajiv Bandyopadhyay, under the directives of the Chief Minister, they have launched 871 camps in different parts of the state since January 2, considering the need of the underprivileged sections who have not yet received the national identity certificate which will continue till 17th January. Certificates will be given instantly. About forty-four thousand people have come to these camps until now.