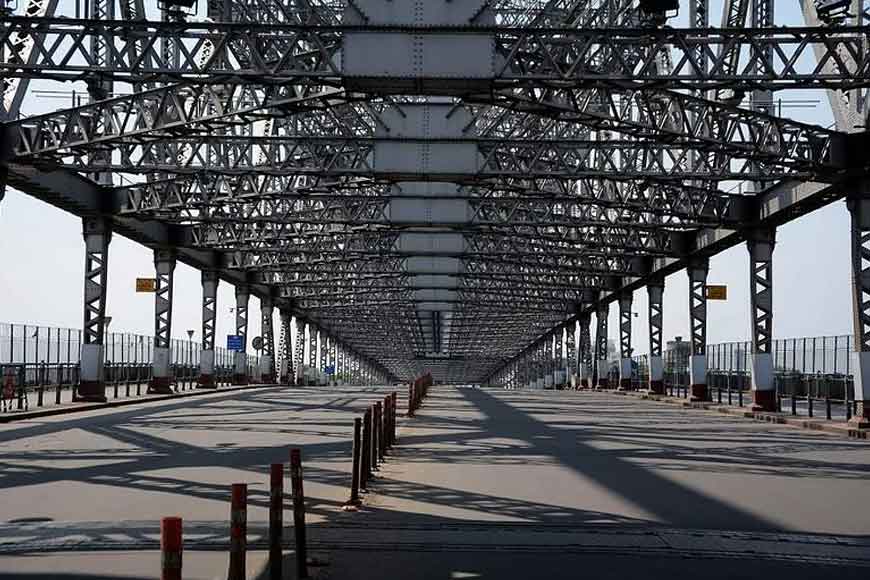 Taking account of the spiralling Covid-19 situation, and in response to calls for a stricter lockdown from several quarters, the West Bengal government has announced a tightening of the partial lockdown in the state, extending it until May 30. The announcement was made by state chief secretary Alapan Bandyopadhyay at a press briefing at Nabanna today, following the announcement of a partial lockdown on May 5.
As per current guidelines, all private offices, schools, and colleges will remain closed, whereas bazaars and markets selling essential food commodities such as vegetables, fruits, milk, and bread will only remain open from 7.00 am to 10.00 am. Sweet shops will remain open from 10.00 am to 5.00 pm. Shopping malls, spas, restaurants, gyms, sports complexes, swimming pools, and movie theatres will remain closed as before, though home delivery of food will be allowed.

While local train services were suspended on May 5, the latest guidelines stipulate that Metro services, bus services, inland waterway ferry services, are to remain closed. Additionally, movement of goods vehicles within the state will also be restricted except in the case of essential supplies. Movement of private cars, taxis, and autos will be severely restricted unless in emergency situations. Petrol pumps and auto repair shops, however, will remain open.
Tea gardens will remain open, though they will function only with 50 percent of their staff, while jute mills will operate at 30 percent staff capacity. All kinds of social gatherings have been forbidden, though weddings may still be held with a maximum of 50 guests, and funerals with a maximum of 20 mourners.
A night curfew has also been imposed with regard to the movement of people and vehicles from 9.00 pm to 5.00 am. Banks will work from 10.00 am to 2.00 pm only, though ATMs will remain open.
Failure to comply with the guidelines will result in punishment under the Epidemic Diseases Act, the chief secretary has said.
At a glance:
All private offices, schools, colleges to remain closed
Bazaars and markets selling vegetables, fruits, milk, bread to only remain open from 7.00-10.00 am
Local trains, metro services, bus and train services, Inland Waterways to remain closed.
Intra-state goods trucks movement restricted except for essential supplies.
Private cars, taxis, auto movement to remain closed.
Bank working hours - 10-2pm
All outdoor activities prohibited between 9pm-5am.
No movement of people and vehicles will be allowed.