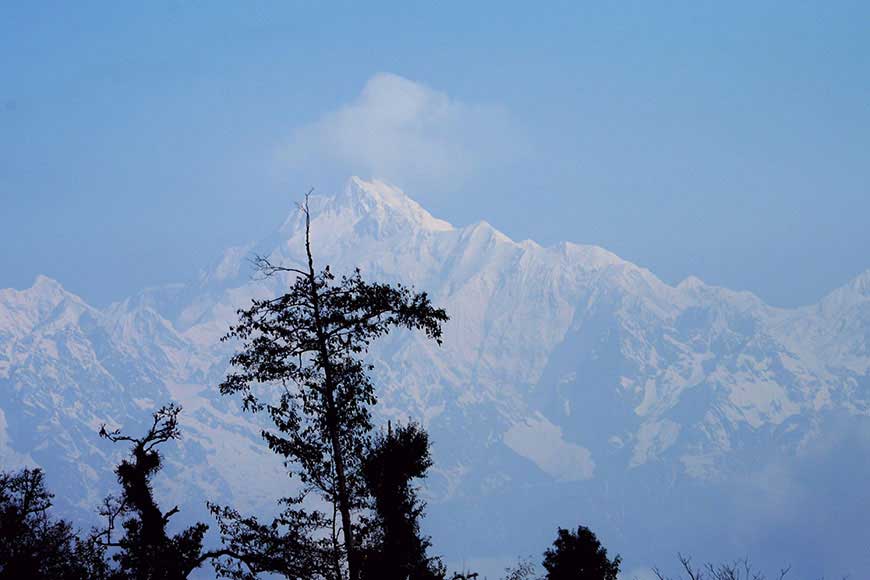 India's Tourism and Aviation sector will be among the first industries to be hit by the ongoing crisis. Many believe that this crisis would be a greater threat than earlier ones such as 9/11 and the financial meltdown of 2008-09 and India's Tourism and Aviation sector will face questions around its very survival. As per a recent report by KPMG, on account of Covid-19, the Indian Tourism and Hospitality industry is staring at a potential job loss of around 38 million which is around 70% of the total work force.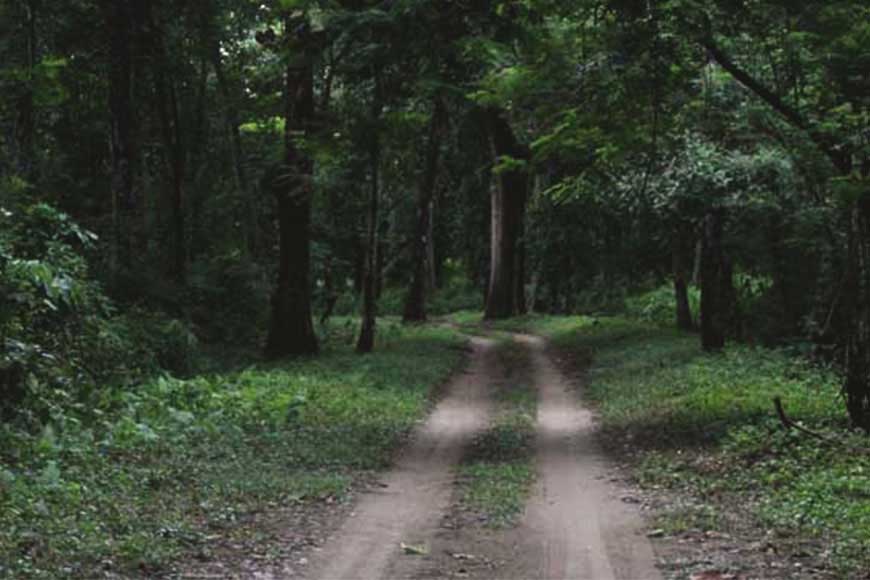 The dense forest of North Bengal
While people are planning and strategizing to cope with the stressful time post Corona lockdown, it's time we look inwards and do a predictive assessment of the post Covid-19 scenario in Bengal Tourism. It is a reality that it would be a fresh start for each and every member of the community from across different layers of the society. The hospitality industry will try to find ways and means to re-position their products to slightly regain a bit of their fourth quarter balance sheet. But as per the veterans of the industry in Bengal, this should take not less than 18 months to start showing results if any. Hotels will be justifying the reduction of their staff and prefer running with the minimum manpower needed to provide the basic services.
While all these and more re-structuring will be planned by others, West Bengal Tourism Department with its 32 well furnished properties from Darjeeling to Sunderban stand a good chance to take advantage of its robust infrastructure all across Bengal. It won't be wrong to say here that it will have the fastest turnaround time with travel ready properties spread in almost all popular and lesser known destinations in West Bengal. The properties have recently been upgraded to 3 star facilities with a dedicated work force that have little or no chance of being retrenched thanks to the humane and compassionate handling of the lockdown by the Hon'ble Chief Minister Ms. Mamata Banerjee.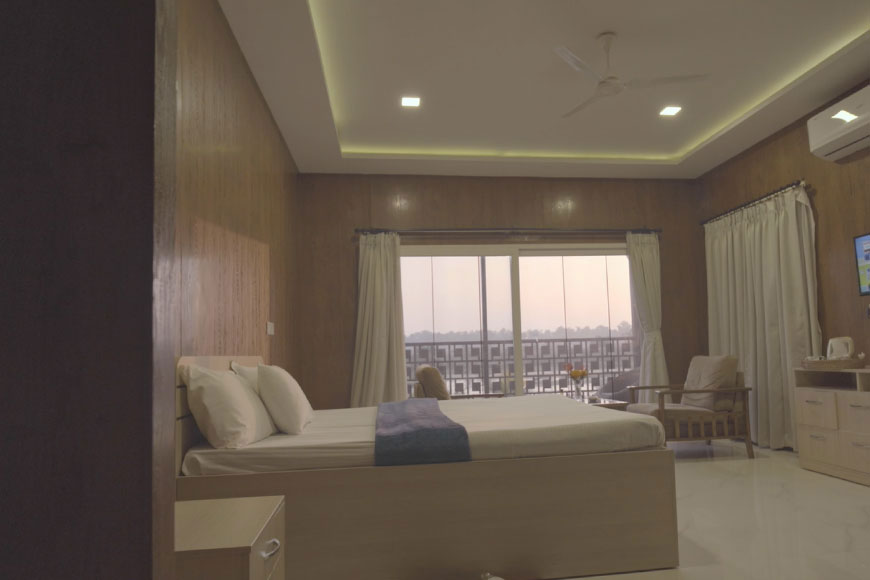 The interior of one of the tourism properties
West Bengal Tourism Department has approximately close to 700 rooms and is capable of handling 2000 plus guests per day in their properties. More capacity is being added to make it one of the top states in India to provide this kind of accommodation in state owned properties. According to several webinars and virtual meetings held amongst members of various chambers of the hospitality industry, the expected flow of guests would be layered in phases and the biggest challenge would be to dilute the fear and panic from the minds of willing travelers. As noted psychiatrist Dr. Ram said "People would like to take baby steps post lockdown. After month long confinement in their homes, they would like to visit a restaurant, the barber shop etc and get into the act of going out regularly, adapting their mind to this new eco-system".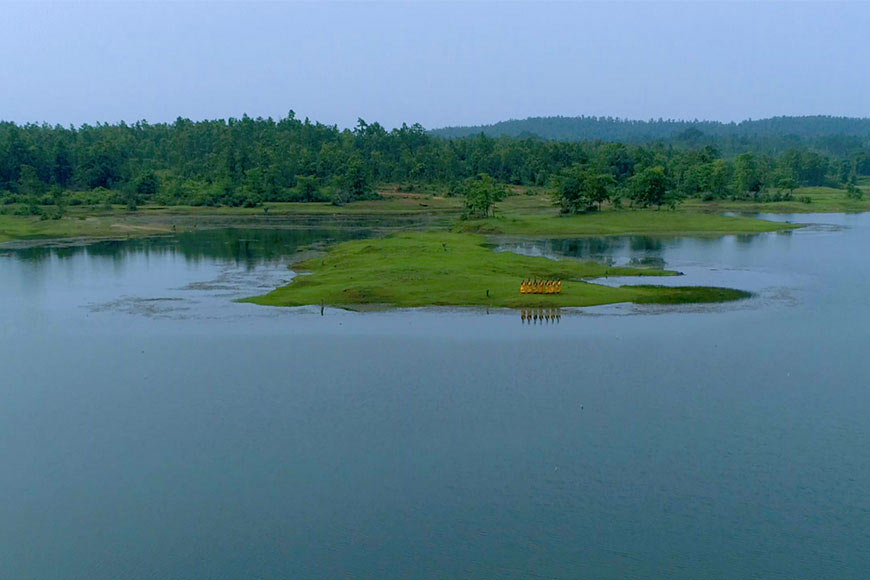 The scenic Khandarani lake in Jhagram
This is exactly what could be a possible travel roadmap for the ever enthusiastic Bengali tourists. Once this fear and concern filled umbilical cord is separated from their mind, we are here to see an upsurge of tourism activities in the state. Destinations within a radius of 100 or 150 kms and reachable by road is expected to be their first preference since many would not like to take the option of train or air in their first phase of travel. And here is where the Bengal State Tourism is way ahead of all other states and private players in this segment. None other than the West Bengal Tourism Department properties and their services can provide the traveler a home away from home amidst some of most picturesque destinations in Bengal. With the general perception of mental comfort any government sector assures, this is the best period for our State Tourism to lead the way in renewed earnest.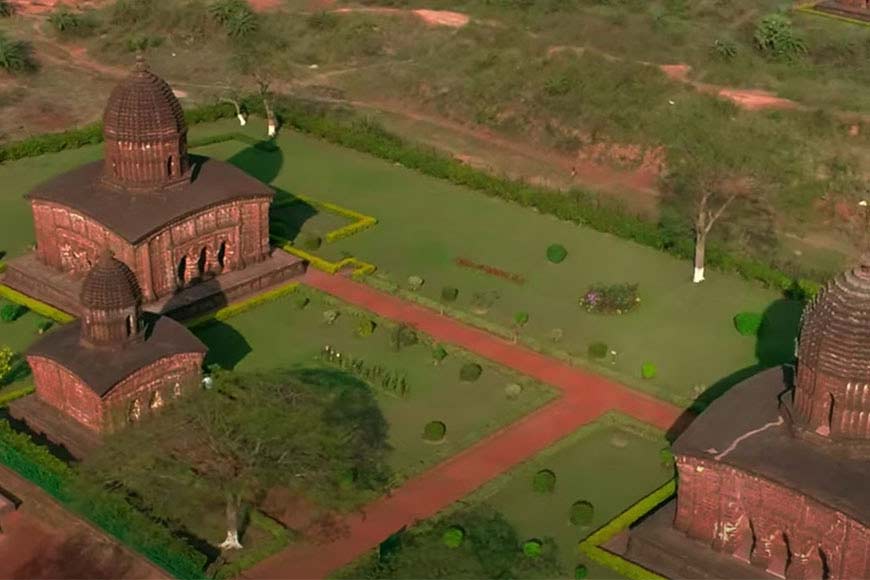 The town in Bengal famous for terracotta temples
While the private sector is in a bit of a fix as to where to start the revival plan, West Bengal Tourism has everything to take off immediately post lock down. With a little bit of skill development and the already regular post corona sanitization maintenance activities being carried on in each of the properties to take care of its existing staff members and to build confidence in the minds of the millions of travelers, I definitely see a surge of an all round growth of the state owned properties which in turn has the potential of making Bengal the most preferred destination for all, much ahead of any other states in India.
Story Tag:
Corona Virus, West Bengal State Tourism