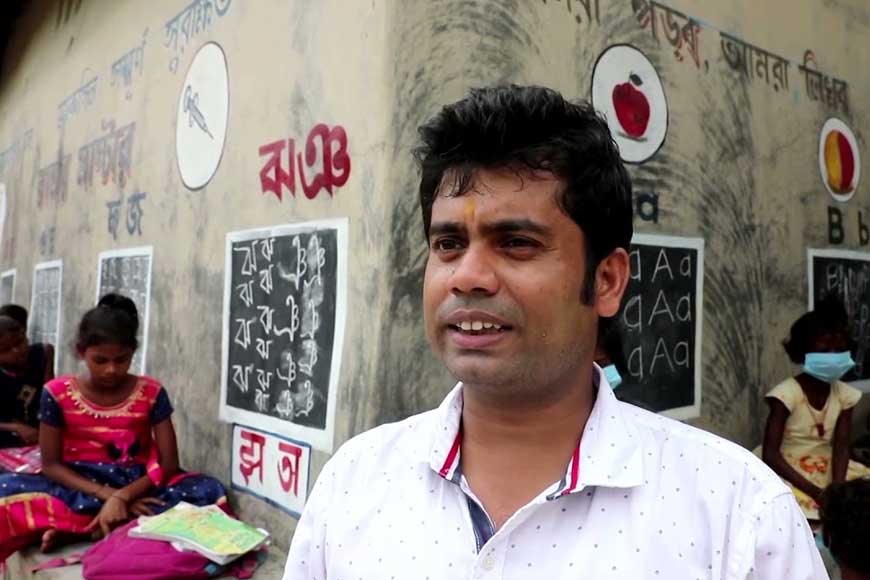 School closures due to the nationwide lockdown in March 2020 meant that children were disengaged with formal education for a prolonged period. The resulting talks around e-education exposed India's digital divide, with only 24 percent households having access to the internet. Children studying in government schools were hit particularly hard, with a recent study indicating that more than 80 per cent of government school students hadn't received any educational materials during the lockdown.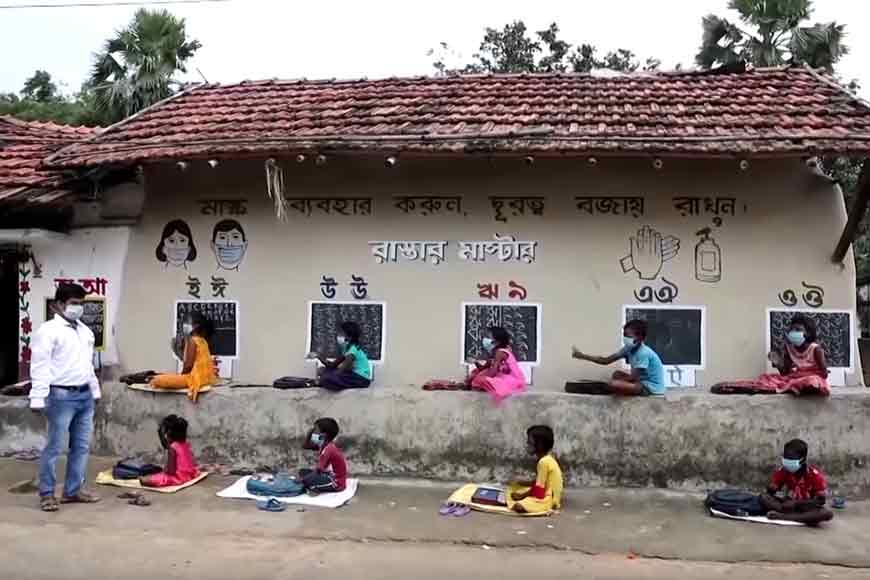 Amid this appalling situation, an enterprising teacher from a small tribal village in West Burdwan district has turned walls of village homes into blackboards and roads into classrooms, trying to close the gap in learning brought on by prolonged school shutdowns in the country and lack of devices and means for online studies. Deep Narayan Nayak, 34, has been teaching rural children on the village streets for the past year.
The only school in the village shut down since the outbreak of the COVID-19 pandemic in March 2020. The villagers watched helplessly as their school-going children's (most of them first generation learners) education came to a grinding halt ever since the lockdown. Children would spend hours loitering about the village, taking cattle for grazing. At this point Nayak felt a deep urge to do something to ensure their learning did not stop. He did not want any of his students to miss out on their studies or forget their lessons. So, he came up with this innovative idea. Nayak sought the permission of the house owners of the village and painted blackboards on the walls of the houses. The house owners were only too glad to oblige. Since then, he has been taking lessons on the streets for over a year now.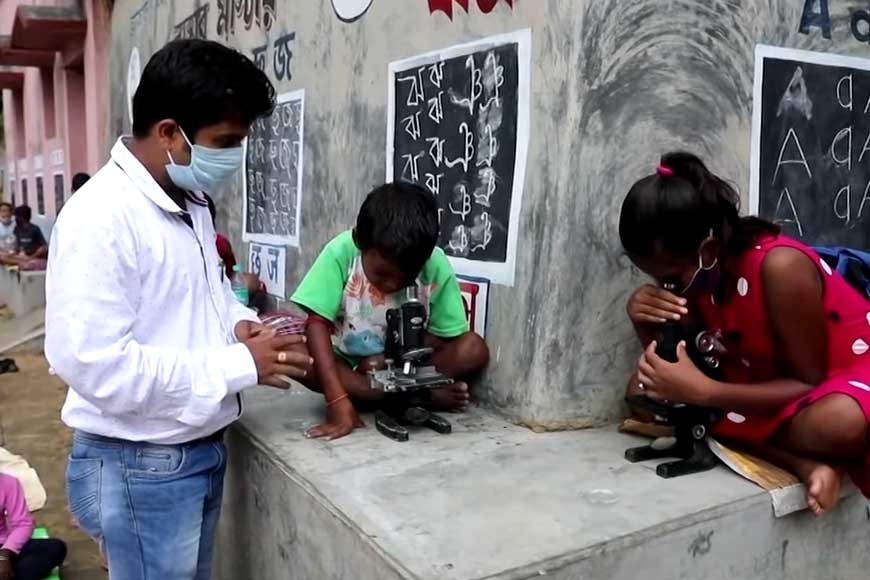 Fondly known as 'Rastar master' (teacher of the streets), Nayak teaches almost all subjects — from nursery rhymes to COVID-appropriate behavior. Most children in the village don't have access to devices and gadgets that would enable them to take online classes. Nayak has taught them to use laptops, microscopes and other gadgets and tools, in his open-air classroom. Most of these children are kids of daily-wage workers and Nayak is their only hope. Nayak fears that these children, who are majorly first-generation learners would forget their lessons and drift away from education, due to prolonged school shutdowns and limited access to online lessons.

Schools across the country have gradually begun reopening starting last month. A recent survey was conducted by School Children's Online and Offline Learning (SCHOOL) – of nearly 1,400 underprivileged school children in rural India, to study the impact of lockdown on the education system. The survey showed the major challenges faced by children in rural India since the schools shut down. It revealed only 8 per cent of children have access to Internet, 36 per cent of children don't have access to a smart phone, 10 per cent find it difficult to follow what is being taught online. Moreover, 43 per cent of schools did not send study materials and the most shocking fact is that close to 48 per cent, which is almost half of the children, cannot read beyond a few words.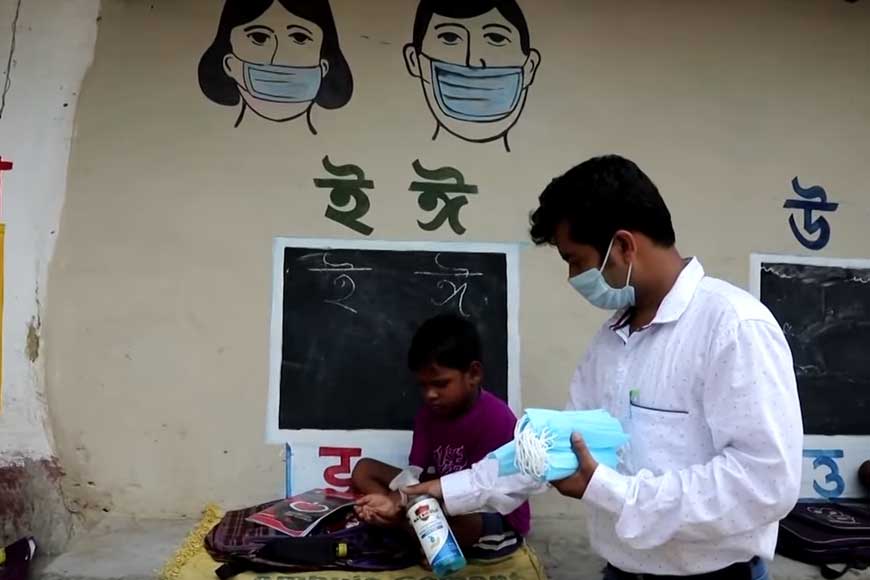 Closing of schools for a long period has severely impacted literacy rate, health and well-being of children especially from the rural parts of India. Nayak is worried about the number of dropouts and hopes re-opening schools is certainly the easiest and the most effective solution to stall this trend. Till then he will keep on teaching on the streets of his village.