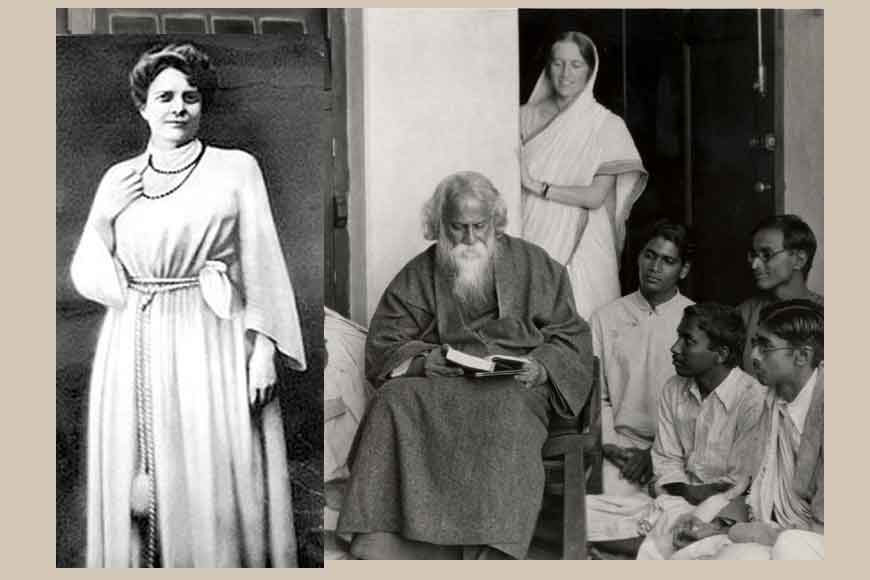 It is always said Rabindranath Tagore and Sister Nivedita shared a strange relationship, thanks to their religious differences. But what many of us do not know is the kind of mutual respect they had, that helped them get over several differences and come close through their thoughts. In July 1902, in the wake of Swami Vivekananda's death, Sister Nivedita was invited by Tagore to be a teacher for his daughter. There have been countless fans of the Nobel laureate's views on teaching, but few probably know that Tagore himself was touched by Nivedita's concepts of teaching. When it came to the concept of a girl's education, Rabindranath was more convinced by a European lady teacher, than a conservative pundit of those days. He also had deep respect for Nivedita, though the religious differences between him being a Brahmo and Nivedita being a disciple of a Hindu monk at times created an impediment.
These two leaders subtly guided each other through their respective persona as both interacted with each other frequently between 1902 and 1904. They had certain things in common, both travelled the length and breadth of the country and formed an idea about the 'people of India.' Both Tagore and Nivedita, authors, teachers and nature-lovers (with a particular affinity for the rivers), were possibly at their creative zeniths during this phase, and their association continued over many letters.
Nivedita, along with Jagadish Chandra Bose, were guests of Rabindranath Tagore in his Shilaidaha house (now in Bangladesh). It was probably then that Tagore discussed Gora with Nivedita. It is evident from one of Tagore's letters to WW Pearson, where he says: "She (Nivedita) was our guest in Shilaidaha and in trying to tell her a story as per her request, I gave her something which came very near to the plot of Gora." Nivedita, however, was not happy with the tragic ending that Gurudev had in his mind – of Gora and Sucharita's unfulfilled love. Tagore could not turn down Nivedita's suggestion. So, Gora ended up according to the wish of this Irish lady so that the Irish-born Gora walked away with his lady love.
Despite this mutual respect between the two stalwarts, what is surprising is that Nivedita turned down the request of Tagore for teaching his daughter as she believed in a girl child's holistic development instead of just western education and mimicking the west.