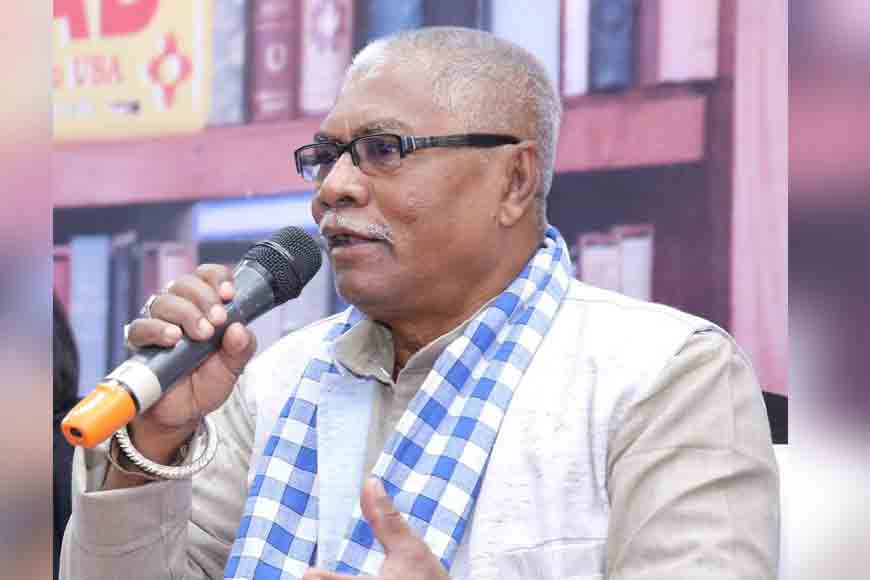 Manoranjan Byapari was just another rickshaw-puller on the busy Kolkata streets, ferrying passengers to earn a living, till he by fate came across award winning author Mahasweta Devi many years ago. Byapari was an avid reader and one particular Bengali word was haunting him, he hence asked his passenger that day the meaning of jijibisha.
He thought the passenger he had taken from near a college must be a professor. The woman passenger not only told her the meaning, but also started a conversation with Byapari. She was curious as to how a rickshaw puller came across such a tough Bengali word. She learnt Byapari never attended school, but had self-taught himself and loved reading books.
The passenger was none other than author of the famous novel Hazaar Churasir Maa, Mahasweta Devi. She immediately prompted him to write his own story and gave him her address. Nearly four decades ago, this incident changed Byapari's life forever. He was sort of awestruck that he was ferrying one of the most famous authors of the then Kolkata. Incidentally, he was reading Mahaswetadi's Agnigarbha then and the book was kept below the seat. He showed it to the author.
Titled I Drive A Rickshaw, Byapari's story appeared in 1981 in a Bengali magazine called Bartika. Today, he is the author of nine novels and several short stories and is called to major Lit fests like the Jaipur Lit Fest, where he shared his dynamic life story before a packed audience. Born in Barisal district of Bangladesh in 1950, Byapari lived in a refugee camp in West Bengal as a young boy after his parents decided to migrate to India. He worked in dhabas, washed plates and became a revolutionary, something that landed him in jail. It was in a Kolkata prison where he learned to read, which would prove to be a life-changing decision.
Out of jail, he became a rickshaw puller who always read books. Then came an interlude when he went to Chhattisgarh in the 80s to work with labour leader Shankar Guha Niyogi. After Niyogi's assassination in 1991, Byapari returned to Kolkata and continued to write. His books show an influence of Mahasweta Devi's genre and speak about the struggles of marginalised people like him.
Many literary critics call him one of the loudest voices in Dalit writing in Bengali. He stopped pulling rickshaws two decades ago, moving from Kolkata to Khudirabad in 24 Parganas district of West Bengal. In Khudirabad's Helen Keller School for the Deaf and the Blind, Byapari and his colleagues cook food for 300 students every day.