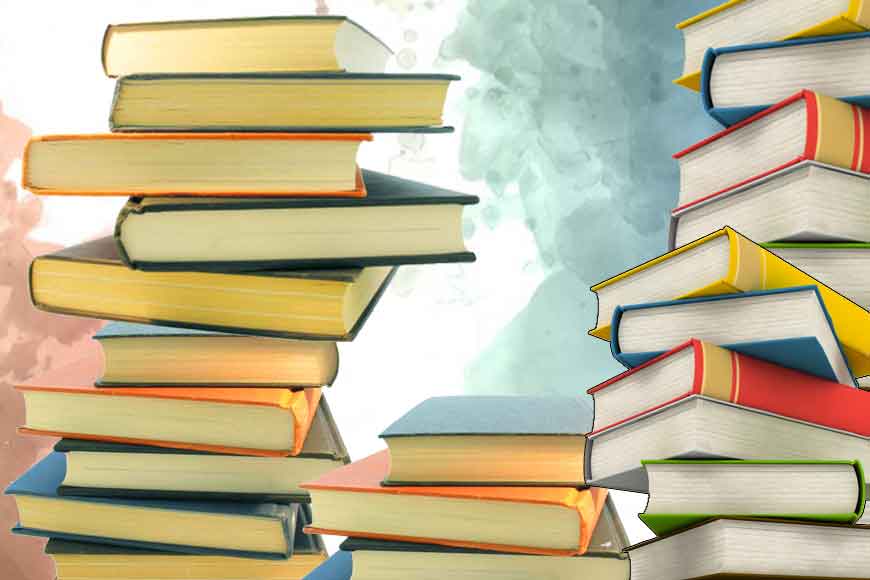 The concept of dowry has been prevalent since many centuries in India, at times under the garb of wedding gifts to the groom. Be it cars, luxury apartments, foreign holidays or even hard cash, we have all seen the ugly face of dowry. But recently, Bengal witnessed a dowry with a difference where books of 1 lakh were gifted to the bridegroom as wedding gifts.
The groom in this case was Suryakanta Barik, an English teacher of a private school in South 24 Parganas. He was always against the concept of taking dowry and had informed his in-laws in advance that he would not accept any kind of presents or gifts in the form of dowry. Little did he know that his in-laws had a sublime surprise planned for him which he would never be able to refuse. Barik tied the knot with Priyanka Bej, who is pursuing her final year in music at Mukhberia College. When he arrived at the wedding venue, he was surprised by his in-laws with a huge pile of books which were worth around a lakh. Priyanka's parents were aware of the fact that their prospective son-in-law was a bookworm. They decided to break the stereotype and gift him around 1,000 books which would be no less than a bundle of joy for Suryakanta Barik.
Priyanka's father Asit Bej, is a music teacher and maternal uncle, Mahadeb Manna realized Suryakanta's love for books and travelled all the way to Kolkata to buy them from College Street. The books include complete works of Bankim Chandra Chattopadhyay, Rabindranath Tagore and Sarat Chandra Chattopadhyay. The gifts also include Harry Potter series. Priyanka's father and uncle also went to Udbodhan Karyalaya for books on Ramakrishna Dev, Sarada Devi, Swami Vivekananda and Sister Nivedita. Guests were also requested not to bring any gifts for the wedding. They were given the liberty of bringing flowers or books to wish the couple. Suryakanta Barik is overwhelmed with the sheer number of books he received as gifts. Now, he intends to start a small library at home and even allow children and others in the neighbourhood to take use his library.
People run behind material pleasures these days and neglect reading. This special wedding with innovative wedding gifts would encourage people to exchange books as gifts and rekindle their love for reading again.