When Feluda's Sidhu Jyatha Harindranath Chattopadhyay turned lyricist of Non-Cooperation Movement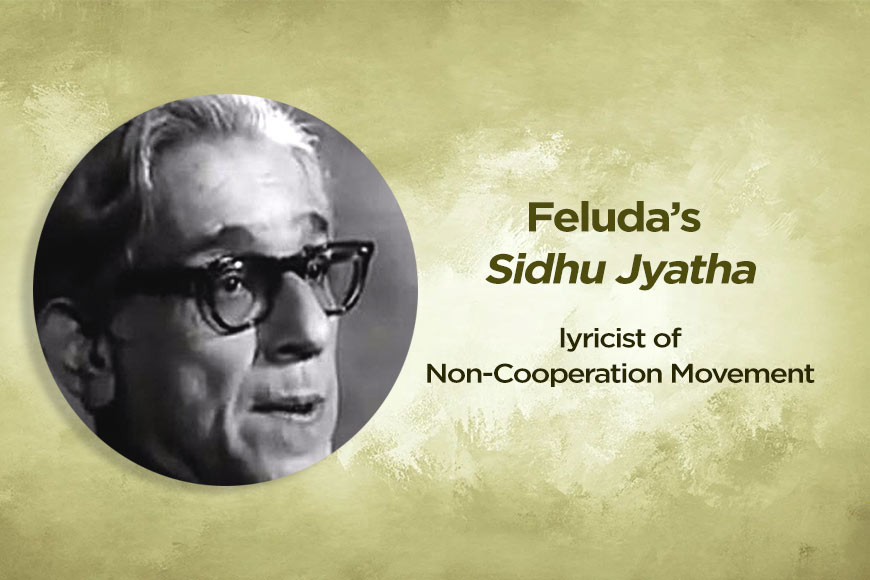 He was the mysterious magician Barfi in Satyajit Ray's 'Gupi Gayen Bagha Bayen,' and knowledge bank Sidhu Jyatha in Feluda or Shiv Nath Sharma, the patriarch of the ironically-named Shanti Niwas in Hrishikesh Mukherjee's 'Bawarchi.' Whatever character he portrayed, Harindranath Chattopadhyay, was a multi-faceted talent, juggling many roles in his lifetime --- from renowned poet, dramatist, singer, songwriter, painter to Member of Parliament and of course an actor.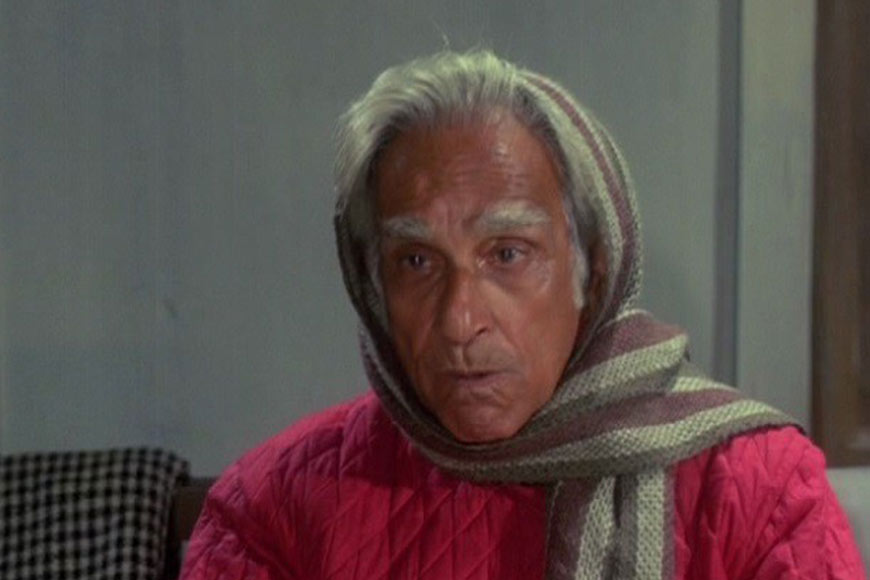 Chattopadhyay in Bawarchi(1972)
Born on April 2, 1898, in Hyderabad, Chattopadhyay belonged to an illustrious family. His father, Aghornath Chattopadhyay was a scientist, and the first DSc degree holder from India. His mother was a singer. His elder sister, Sarojini Naidu was a well-known political activist and poet who earned the sobriquet 'Nightingale of India' from Mahatma Gandhi. His elder brother Birendranath Chattopadhyay was a revered Communist leader. His younger sister, Suhasini was a renowned scholar. It was she who introduced Harindranath to her friend, Krishna Rao, who was then a 20-year-old widow. He married her at the age of 20 and she came to be known as Kamala Chattopadhyay, a social worker and a pioneer of craft and textile preservation.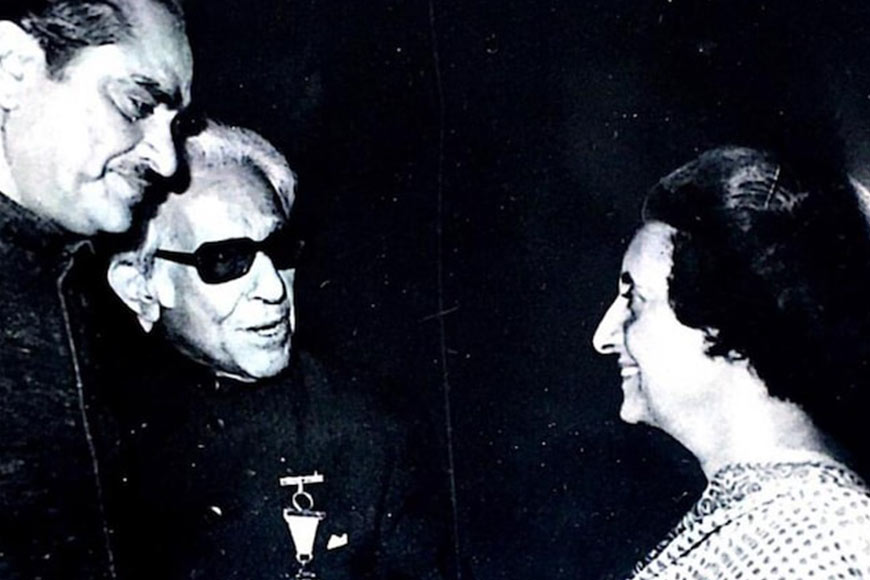 Chattopadhyay seen with former Prime Minister Indira Gandhi and Don Karim Lala
But what many of us are not aware of is his association with Mahatma Gandhi's Non-Cooperation movement. During the movement, he became the chief lyricist and composed the song, 'Shuru huyee jung hamra'. The British administration put him behind bars for six months for propagating the song that created sense of nationalism and for singing the number in public. Harindranath started writing poems from a very early age. At the age of 10, he wrote 'Dying Patriot' dedicated to teenager martyr, Kshudiram Bose. His first collection of poems, The Feast of Youth was published in 1918 which was highly praised by Rabindranath Tagore. At the age of 19, he wrote a play, 'Abul Hassan' which was staged and was very well received. He donated the entire amount he received as royalty from the play to Annie Besant's National Education Fund.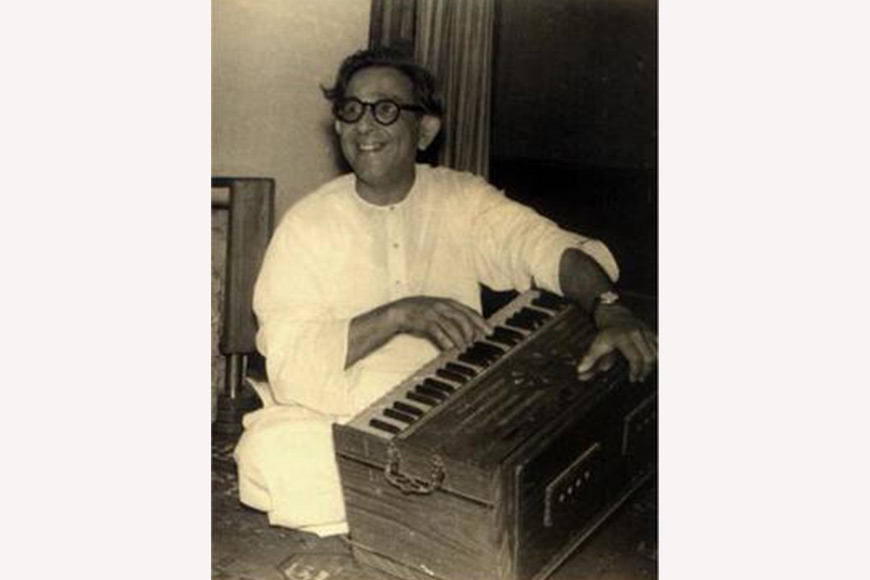 Harindranath Chattopadhyay
Chattopadhyay also wrote a play Tukaram (1929), based on the poet-saint of Maharashtra, which was performed to critical acclaim and established his name back in India. He had a prolific output in poetry, including the titles The Magic Tree (1922), Poems and Plays (1927), Strange Journey (1936), The Dark Well (1939), Edgeways and the Saint (1946), Spring in Winter (1956), Masks and Farewells (1951), Virgins and Vineyards (1967), and Life and Myself (1948).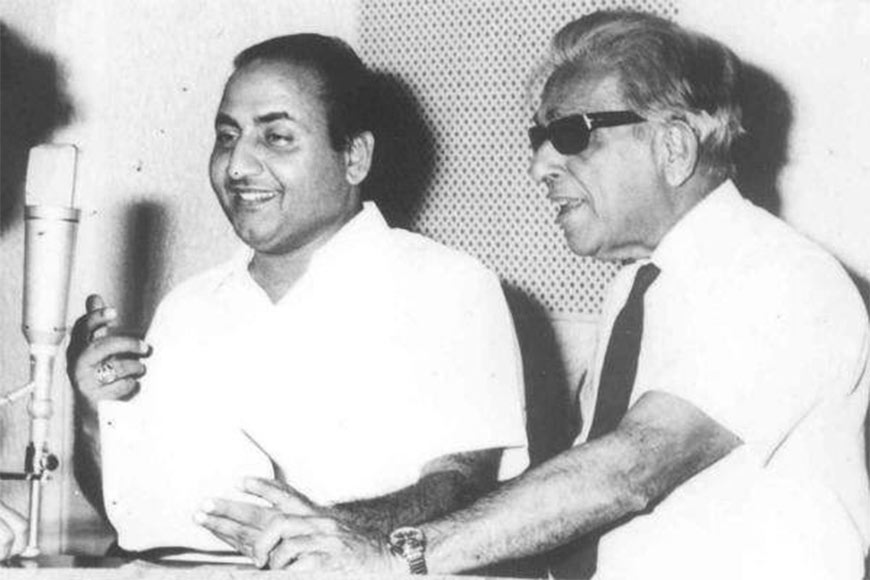 Harindranath in a recording studio with Mohammed Rafi
After Independence, Chattopadhyay filed his nomination from Vijaywada for the first Lok Sabha polls held in 1951. He had a thumping victory and served the Lower House from 1952 to 1957 as a Member of Parliament. During this stint, he met and befriended many political heavyweights and statesmen from around the world. But not one to sit on his laurels, in 1962, Chattopadhyay made his foray into silver screen and debuted as an actor in the Guru Dutt-produced Sahib Biwi Aur Ghulam. He had a lovely voice and in Bawarchi, he sang the beautiful Bhajan, Bhor Aayi Gaya Aandhiyara. Two of the popular songs written by him for Hindi films are "My Heart is Beating" from Julie (1975) and "Rail Gaadi Rail Gaadi Chhuk Chuuk" from Aashirwad (1968) which was sung by 'Dadamoni' Ashok Kumar. In fact, all the lyrics of 'Aashirwad' were penned by him. He himself wrote the lyrics, composed the music and sang a few songs, notable among which were "Surya Ast Ho Gaya" and "Tarun Arun Se Ranjit Dharani". He also penned a number of poems for children in Hindi.
Story Tag:
Feluda, Satyajit Ray, Mahatma Gandhi