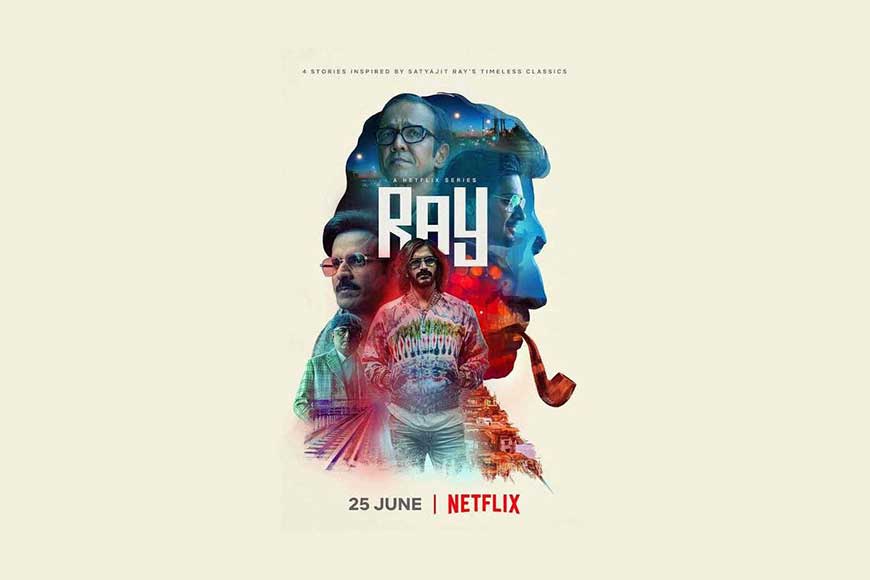 His stories and movies were all about layered drama that weaved a magic and madness lifting them to the podium of world cinema. The only Indian director to get a Lifetime Achievement Oscar, Satyajit Ray, is still superbly relevant even on the online platform. Else why would the international OTT platform Netflix script a new anthology with Ray's short stories, that will be aired from today? Simple, because Ray still sells, and still intellectually stimulates the versatile thoughts of human psyche.
Named as 'Ray,' leading Indian actors like Manoj Bajpayee, Ali Fazal, Harshvarrdhan Kapoor and Kay Kay Menon will feature in a series of four gripping stories inspired by the works of legendary filmmaker Satyajit Ray. Director Abhishek Chaubey, who worked with Manoj Bajpayee and Gajraj Rao in Ray, shared his excitement about the collaboration. "I am drawn to stories that twist with whimsy and humour. Hardly anyone crafts those better than Satyajit Ray, and a chance to tell this story is a great opportunity for me. With Manoj Bajpayee and Gajraj Rao playing off each other on screen, Hungama Hai Kyon Barpa, a story based on Ray's writing, I am super stoked about the show and can't wait for people to watch it!"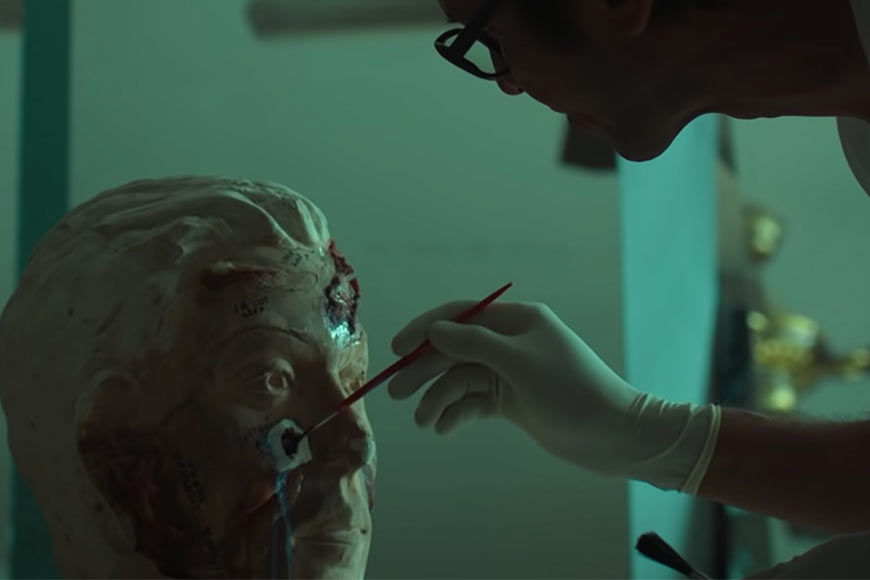 A shot from the anthology
Each story promises to bring Satyajit Ray's short stories dissecting the human psyche based on 'ego, revenge, envy and betrayal.' The trailer that was launched begins with a voice-over stating that mankind is no less than God as it too gives birth and creates another human. We are then introduced to Ipsit Nair (Fazal), a man who is said to have the memory of a computer. Next up is Harshvardhan's Bollywood superstar who encounters a God woman and is amazed at her popularity. Manoj Bajpayee, fresh from the success of The Family Man 2, plays Musafir Ali, a ghazal singer, who is on a journey to seek his lost fame. And finally, we get a glimpse of Kay Kay Menon's character, who, despite a stable job, wants to create art as a makeup artist.
All four characters' lives go for a toss, and the stories will depict their journey and explore their vulnerability. The stories have been titled as Hungama Hai Kyon Barpa, Forget Me Not, Bahrupiya and Spotlight. Towards the end, the voice-over warns that whenever a man believes himself to be God, he has a major downfall. Ray has been helmed by Abhishek Chaubey, Srijit Mukherji and Vasan Bala. It also stars Gajraj Rao, Shweta Basu Prasad, Anindita Bose, Bidita Bag, Dibyendu Bhattacharya, Radhika Madan, Chandan Roy Sanyal and Akansha Ranjan Kapoor.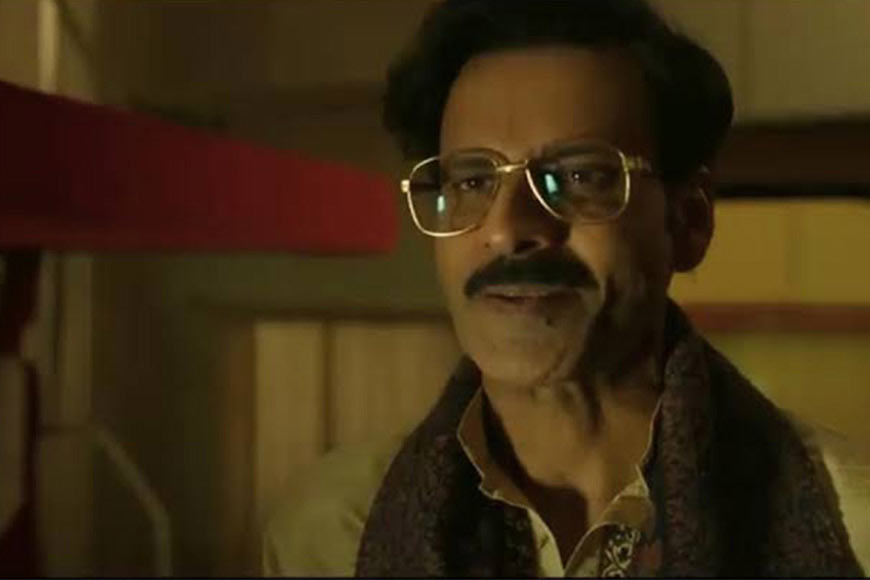 Bajpayee in a still from Ray
Filmmaker Srijit Mukherjee, who has two shorts to his credit — Forget me Not with Ali Fazal and Bahrupiya with Kay Kay Menon, said: "Satyajit Ray has been a big inspiration in my life. After faithfully bringing two stories of Ray to life in Feluda Pherot, it is an honour and very fulfilling to reinterpret two more stories of Ray in a decidedly darker space. I also got the opportunity to work with a brilliant cast, including actors like Kay Kay Menon, Ali Fazal and Sweta Basu Prasad across two stories. I'm excited to see how viewers will react to these imperfect and somewhat broken characters."
Vasan Bala, on his part, shared that Spotlight has been inspired by the prolific and illuminating works of Ray. "Ray's characters are pulpy, quirky and very interesting. Can't wait for the audience to watch and react to it," he said. In Vasan Bala's Spotlight, a popular actor, Vikram Arora, played by Harshvardhan Kapoor, is crippled with artistic insecurity despite his career being on an upswing. His professional anxieties get progressively worse when the hotel that he's staying at is pretty much hijacked by a religious leader, Didi (Radhika Madan), who commands outsized influence on politicians, business leaders, film producers and the general populace.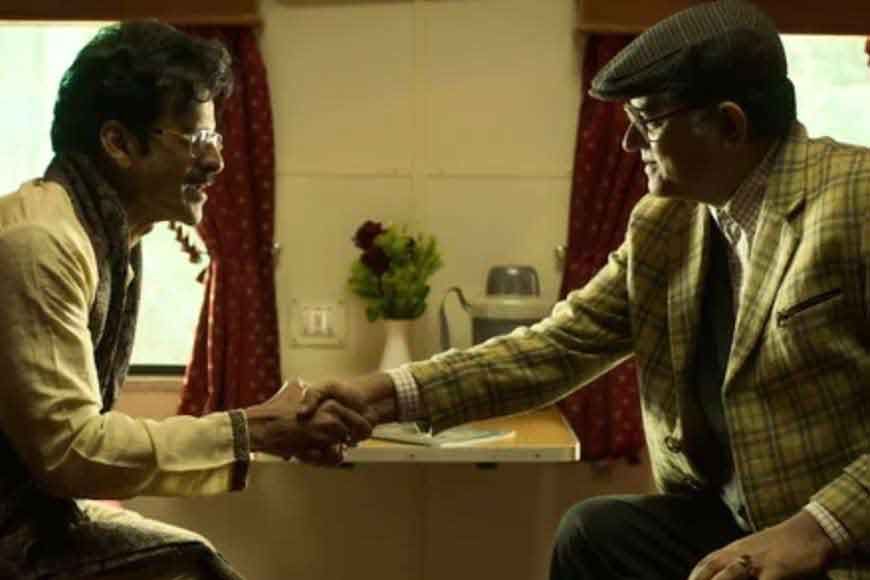 Manoj Bajpayee and Gajraj Rao in a frame
While the film has an undercurrent of dark commentary, the treatment is lighthearted. Bala is well-known as director of peppy comedies like Mard Ko Dard Nahi Hota. Kapoor's manager, is played by Chandan Roy Sanyal, who takes a dig at Inlaks, a housing society in Mumbai's Versova, known for aspiring actors who are yet to break through, as well as Scrumptious, an eatery nearby frequented by the same crowd. Sanyal, who plays the manager of actor Vikram Arora says he did draw some nuances from Ari Gold, the agent character from Entourage, a Hollywood biggie and also from Asrani's character in Hrishikesh Mukherjee's 1973 film, Abhimaan. With the Indian audience hooked to Netflix during Lockdown and Pandemic, it will indeed be exciting to follow the treatment of Satyajit Ray's stories, stories with which every Bengali can relate – be it the Feluda series or Shonku series and numerous short stories. Interestingly, being a world-class film maker himself, the series Ray promises to capture director Satyajit Ray's nuances too. How much justice the anthology will do to the legacy of Ray is to be seen. Happy watching!