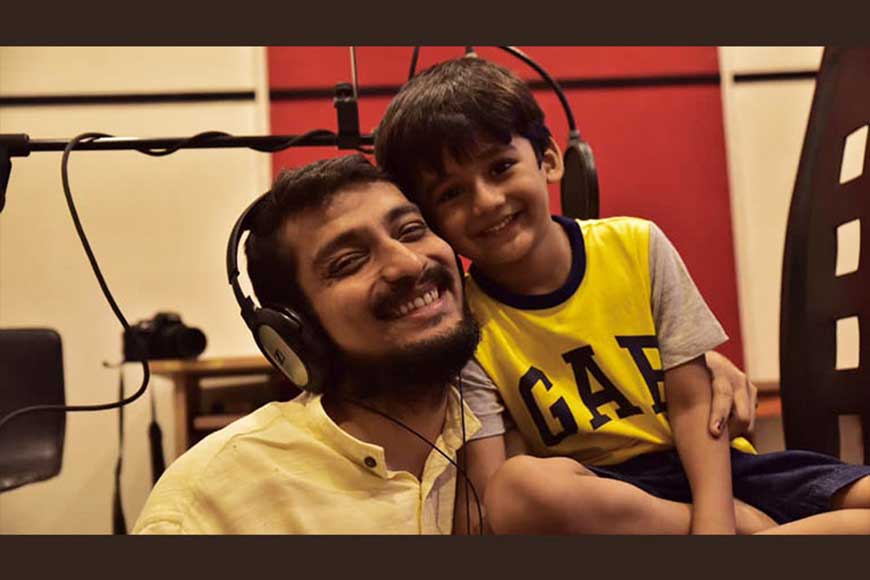 Soukarya Ghosal (SG) has already made his mark as an independent film director in Tollywood with films like Pendulum, Loadshedding, Rainbow Jelly, Rakta Rahasya and Bhootpori under his belt. Time and again he has been vocal about children's rights. How has his journey been so far from being an illustrator, lyricist, animator, screenplay writer and finally a film director. Ghosal shares his experience with GB
● Why have you branded your recent movie Rakta Rahasya as an emotional thriller?
If we look at all successful thrillers made abroad, the first thing that strikes us is each of these films are striving to come out of the conventional periphery of thriller. Human life is dictated by emotions. All our actions, everything that we do is at the behest of emotion. When I was writing Rakta Rahasya, I felt Bengali thrillers usually do not play on instincts and emotional factors are not highlighted in Bengali films. But one must keep in mind that Bengalis are highly emotional by nature. I too, give immense importance to emotion. So, I consciously paid a lot of attention to the emotional factor while writing the story.
● Koel Mallick is the main protagonist in the film and she is also one of the producers. What was your experience of working with her?
It was a wonderful experience. On the sets, Koel is a class topper. She is always ready to pitch in and help others. It was an added advantage for a new director like me to work with her.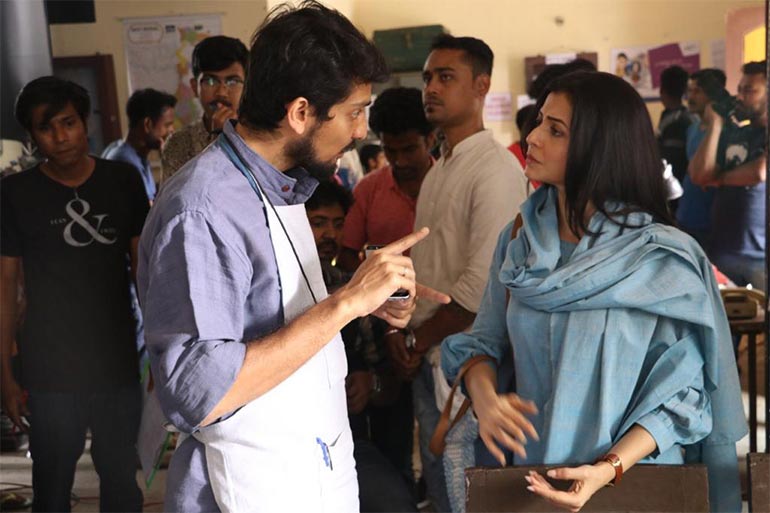 Soukarya and Koel Mallick - Rakta Rahasya
● This is the first time you are working with a star. In your previous films, you worked with off-beat actors

Yes, absolutely. Interestingly, Koel never watches her shots in the monitor after the shoot. Even when the make-up artiste or hair-dresser checked her shot in the monitor, she refrained from watching it. If I ever offered her to check and asked, "Would you like to see the preview?" she would ask, 'should I?' I have never found this detachment in any other actor. Everyone is eager to check the monitor after a shot. I found her an exception and was surprised by her neutrality.
● From being an illustrator to a film director – how cinematic was your journey?
When you are drawing a character, you become one with the figure. The look of the character, the dress, the color of the dress -- each and every detail is in your head. When thinking in cinematic terms, you have to give equal importance to the people you are working with. You may have differences of opinion with the other person, but you have to lend a patient hearing. As a director, you need to convey logically what exactly you want and why. The product you are creating in your illustration has to be brought to life by infusing the element of realism in it. But in cinema, it is a reversal of the creative process. You are handed over the elements of realism on a platter through a movie– a real 'physical' house, real people, real situations. Now with the power of your narrative or story and your camera you create something unreal. There lies the fun and this is the difference between illustration and cinema.
● Aparna Sen re-purposed Rabindranath Tagore's text to convey her own views and interpret the socio-political upheaval in the country now through Ghare Baire Aaj . On the other hand, Anjan Dutta staged Tagore's Bisarjan in the context of contemporary political issues. How important is it for you to directly address contemporary issues through any creative medium?
It is imperative to talk about contemporary issues directly. My world is cinema. I do respect the emotion that one's motherland evokes in the hearts of her countrymen. If anyone hurts the idea or concept of my country as I fathom, I shall take up the cudgels. When I depict something in my cinema, it is imperative for me to be extra careful and responsible for what I show. When I am depicting my country's political, social or economic condition in cinema, it has to be on a large canvas, covering a vast expanse so that it can remain contemporary and relatable years later and people can go back to my cinema as a point of reference when similar heinous incident occur in the future.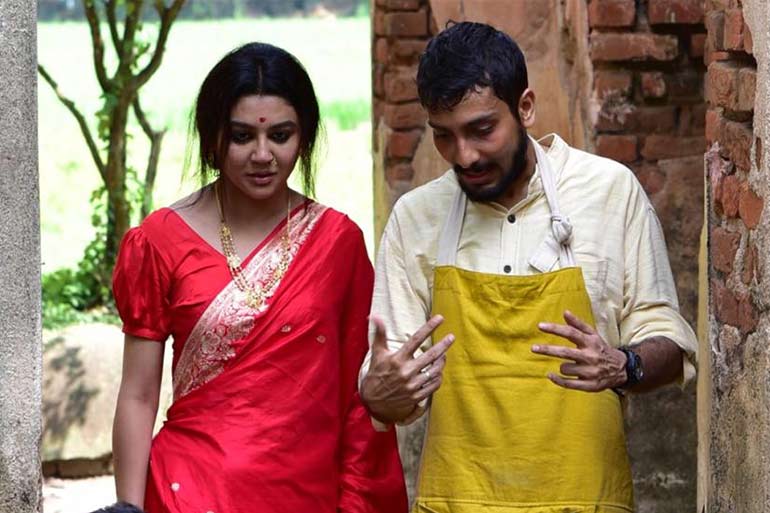 Soukarya and Jaya Ahsan - Bhut Pori
● In your films, reality and imagination blend beautifully and effortlessly. From there the children in your films take center stage and become the protagonists naturally. You seem to weave this element of magic realism in the fabric of the movie and this occurs in your films like a leitmotif. How did the idea of making 'Bhootpori' come to you?
The central character of 'Bhhotpori' is again a child. We talk about women's emancipation and women's rights. We talk about a progressive society. But we have not been able to conceive the place kids have in this society! There are specific areas in the society earmarked for men, women, trans-genders, but children? Where do they stand? Their very existence is not acknowledged! I had consciously decided to weave my stories with children in pivotal roles who would inspire other characters on the periphery to rise and react. None of my films can be classified as children's films. 'Do you think 'Rainbow Jelly' is a children's film? No, it is a film based on children.
● Of all the Bengali movies released in 2019, which ones did you like?
Last year I did not get the opportunity to watch many movies but out of the few that I did see, I was very impressed with 'Nagar Kirtan.'