Perched on a cliff, the breath-taking view-point of Kurseong, gives a sweeping landscape of the surrounding mountain, hills, hamlets and slopes. Eagle's Crag is the place to put your tired legs to rest and read a book, sitting at the quaint cafeteria that has a lovely watch tower and a flower garden. The panoramic view is any photographer's delight. On a clear day, you get a magnificent view of Mt Kanchejungha and its ranges, the plains of Siliguri, the hills of Nepal, rivers and lush tea gardens. What more can you ask for?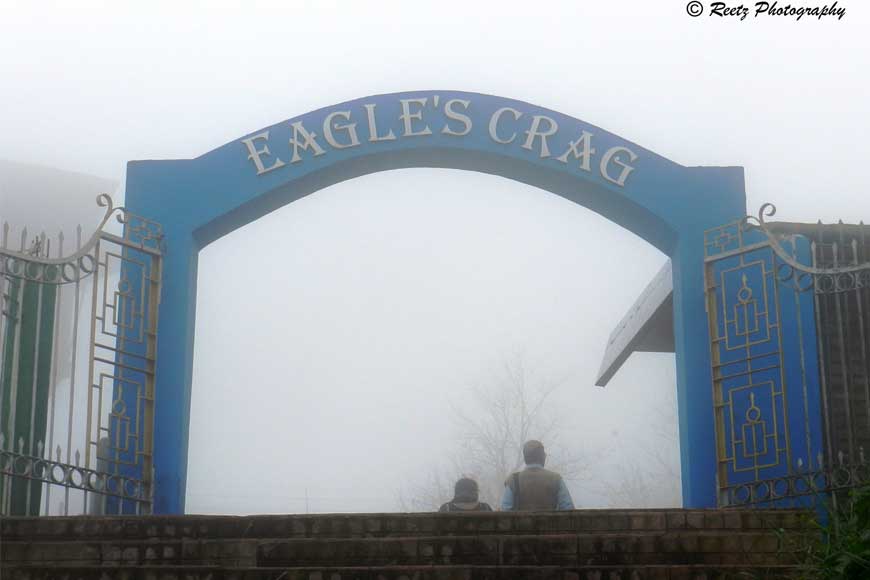 Arched entry gate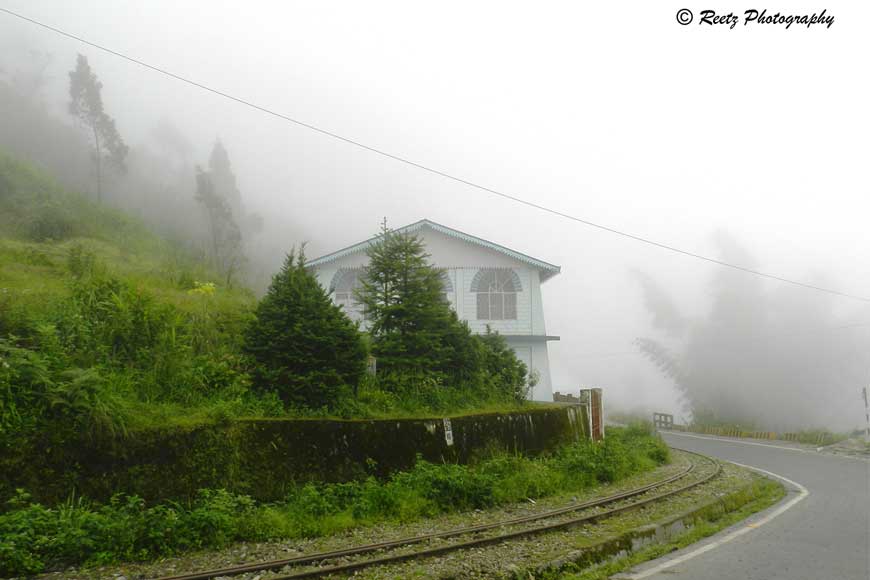 Crag at the bend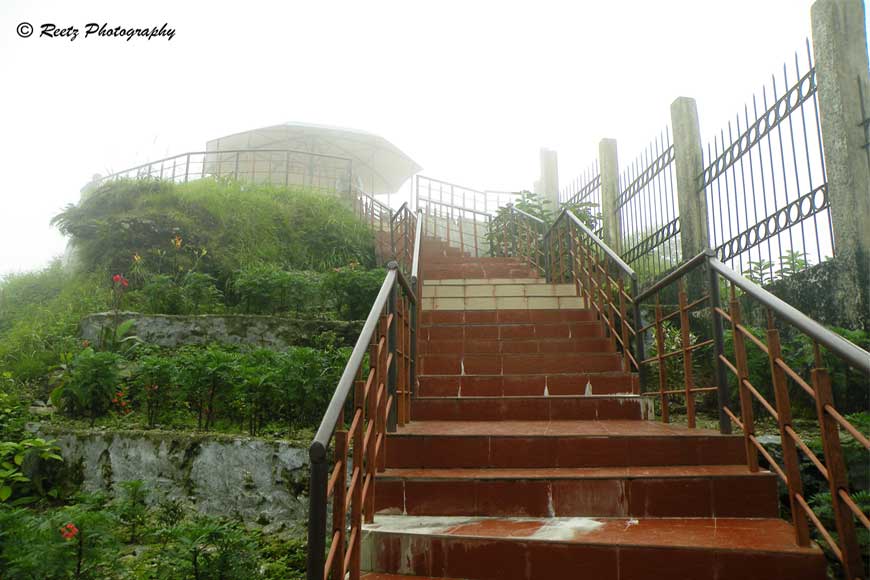 Flight of red stairway to eagle's crag entrance
With an altitude of 4,800 feet above mean sea level, Kurseong is a beautiful hill station of North Bengal. Eagle's Crag being one of its highest point also has a historic angle to it. This is a place that was visited by Rabindranath Tagore and Netaji Subhas Bose, who loved its serene beauty. Where the road from Kurseong takes a turn towards pine dhupi, right at the bend, one finds Eagle's Crag. Many copper water pipelines are found along the road that carry water from a spring within the woods. However, the pipe connections at this part of the hill station dates back to 19th-century when Tagore, Bose and Sister Nivedita had been staying at nearby residences. Many of the old cottages are found even today, but being private properties, they are not much frequented by tourists.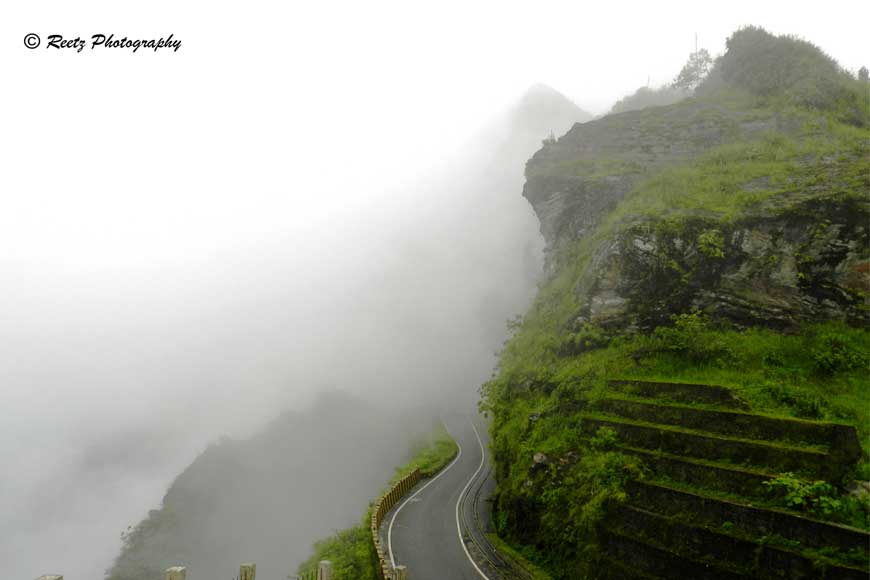 Cliff view from eagle's crag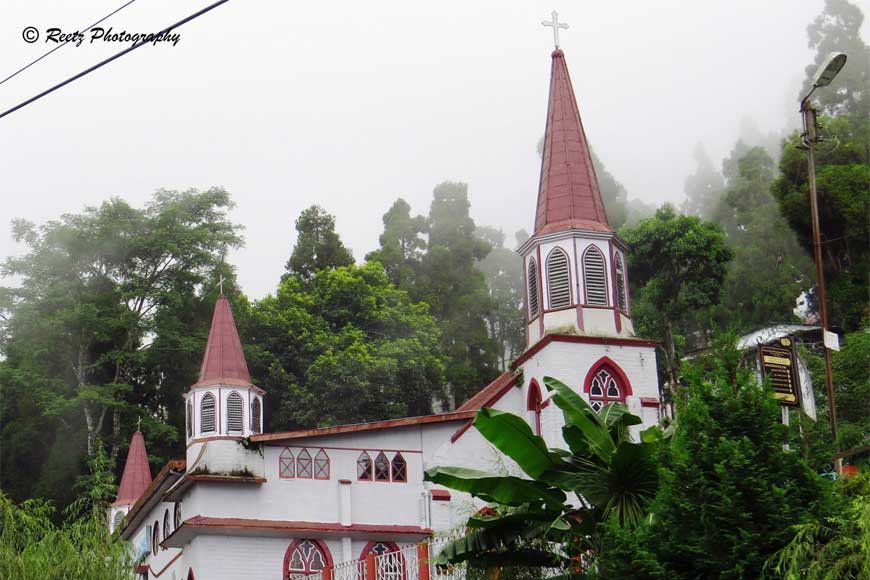 St. Andrew's church of kurseong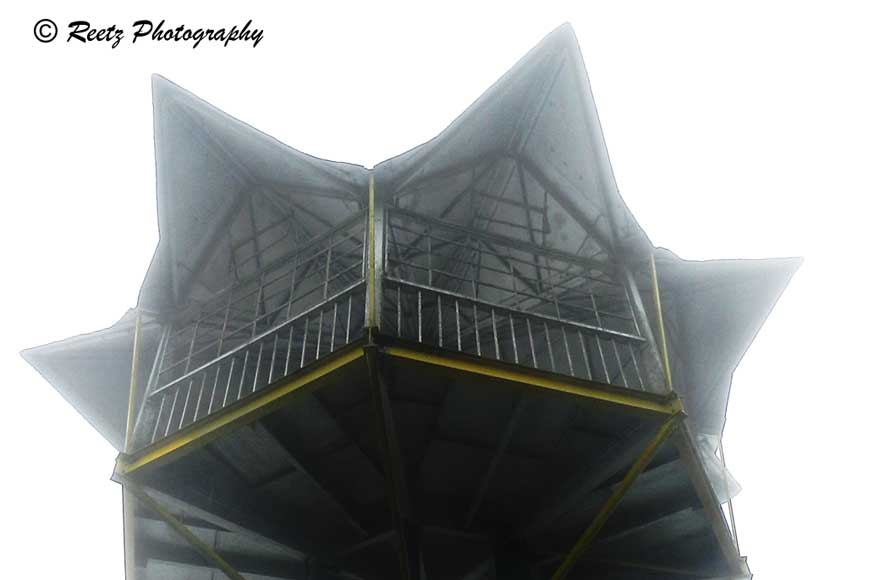 Octagonal watch tower
We parked our car by the cliff and looked around. A flight of red tiled stairway beckoned us to the arched entrance. It is a well-maintained park, full of flower plants with a tall octagonal watch tower at the centre. A monument with a kukri at the top (traditional Nepalese knife), titled 'Shahid Smarak' has been recently built in memory of the Gorkha war victims.
Misty surroundings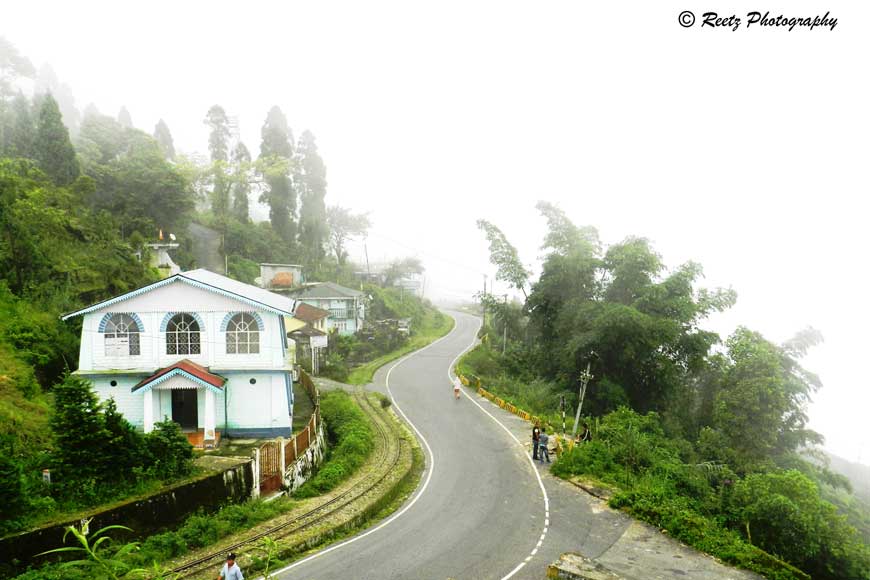 Road to kurseong as seen from top
But the best part if the small cafeteria offering freshly made tea and snacks – so apt to the cloudy charm of the place! We had been there in the afternoon. Ordering Darjeeling tea and onion pakoda, we waited for the dusk to fall. Chirping of an unknown Himalayan bird, a hazy maze of Siliguri plains at the horizon, dim lights of Kurseong houses on right made it one of our best spent afternoons in the hills.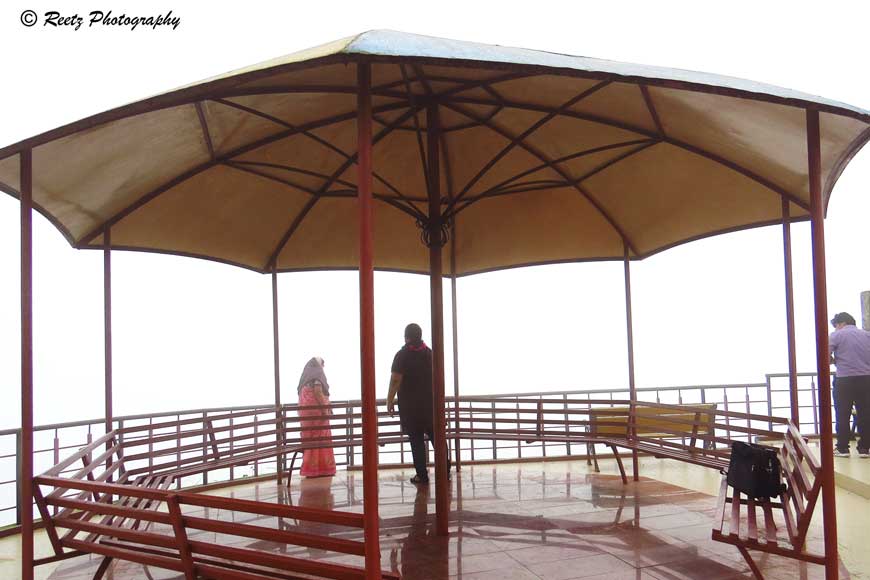 Snacks time at observatory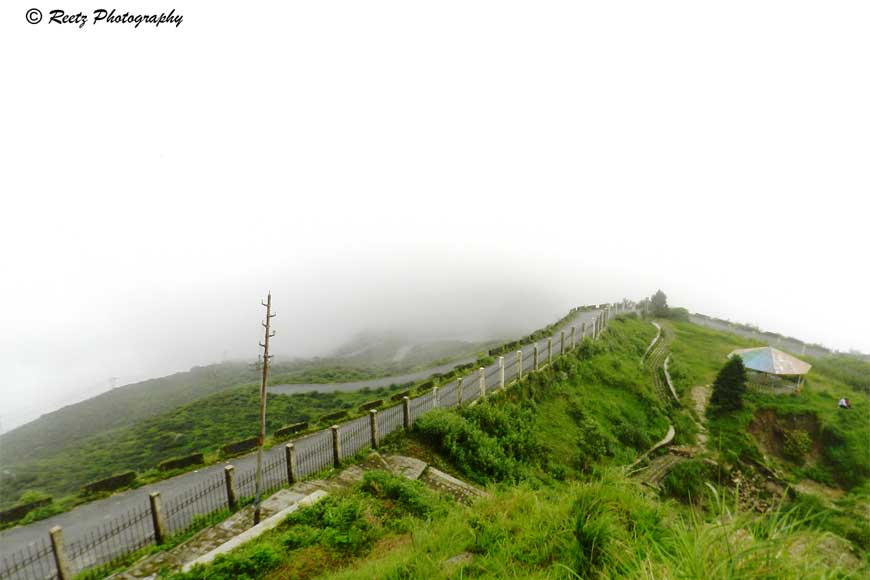 Park inside
How to reach:
There's no public transport in this route. One can take a long walk from Kurseong Dow Hill Road or hire a car from local taxi stand and include in itinerary as part of local sightseeing.
What to see around:
Kurseong Railway Station, St. Andrew's church, Dow Hill Road, Ambotia Shiv Temple
Where to stay:
Kurseong tourist lodge is strategically placed with amazing dining and lodging amenities. There are also a handful of private hotels of budget range.