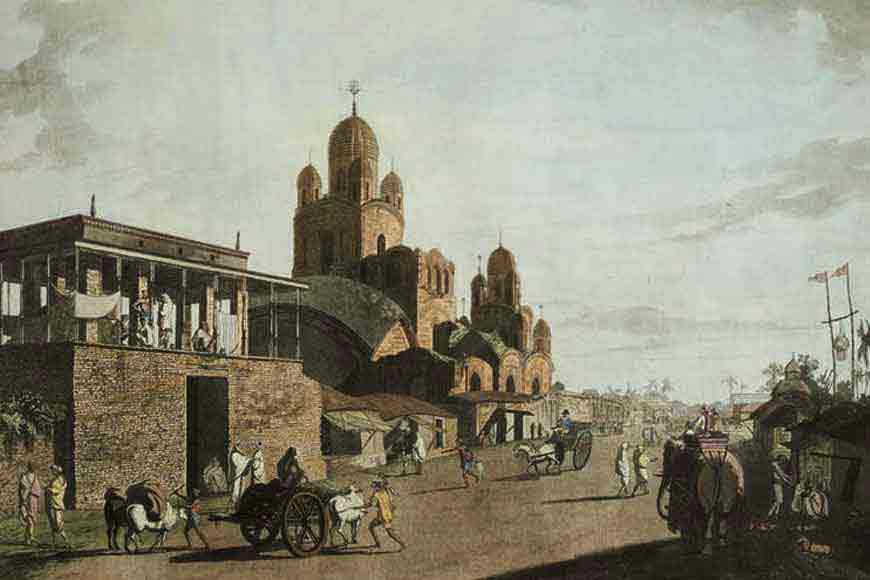 "I never saw or heard of such a scene of horror as that night was. Such terrible gust of wind like the loudest thunder of torrents of rain that I expected every moment the house I live in, which is I believe the strongest in the town, would have fallen on my head. The noise was so violent above the stairs, that myself with my family was obliged to go down and stay below till morning with poor Mr. Watshell and her children who had fled to our house for shelter, the doors and windows of hers being burst from the walls. But good God, what a sight was the town and the river in the morning. Our church steeple was blown and so too the numerous houses belonging to the black merchants. The whole town looked like a place that had been bombarded by the enemy…." A letter written by Sir Francis Russel, describing the horrors of a dreadful cyclone that occurred on the night of 30th September, 1737.
Centuries back, isn't it? Well, even then, Kolkata was prone to massive cyclones just as today's neighbouring Bangladesh is, due to the topographical complexities of the region. But this hurricane was not just devastating, but also etched a historical chapter to the pages of ancient Kolkata. A tsunami-like wave almost ruined the building of the magnificent 'Nine Jewel or Nava Ratna' temple on Chitpur Road. The well-known temple fell to the ground. This was a wonderful architectural gem in the heart of Kolkata, that was put up by Govindaram Mitra. Mitra had amassed huge wealth and made a fortune as the first native Deputy Zamindar of Calcutta. In those days his salary was Rs 30 that was later increased to Rs 50 per month. This was a princely salary in 1700s. An able administrator, Mitra, held the post for 36 years. He owned a palatial garden house on the eastern side of Upper Circular Road. South of it was the residence of Omichand, the only Hindu who was wealthy enough to own a house in the European 'White Town.' Omichand later turned a terror for the British, though in the beginning he had the prestigious position of chief investing and purchasing agent for the East India Company in Bengal. The British suspected Omichand had secretly urged Nawab Siraj-ud-Daullah to attack Fort William, and that suspicion was confirmed when two letters from the Nawab's camp were found addressed to Omichand.
The temple that Govindaram built had a tall pinnacle, higher than Shahid Minar. It housed the deity of Shiva. Later, Goddess Kali was worshipped here and today it is known as the famous Siddheshwari Kali Temple of Chitpur. Govindaram came from an aristocratic family, the Mitras of Kumortuli. His ancestral home was at Chandanpukure (or Chandanour) near Barrackpore, North 24 Parganas. His descendants included Kashiswar, the best known among them, who was the principal Sadar Amin and a Judge.