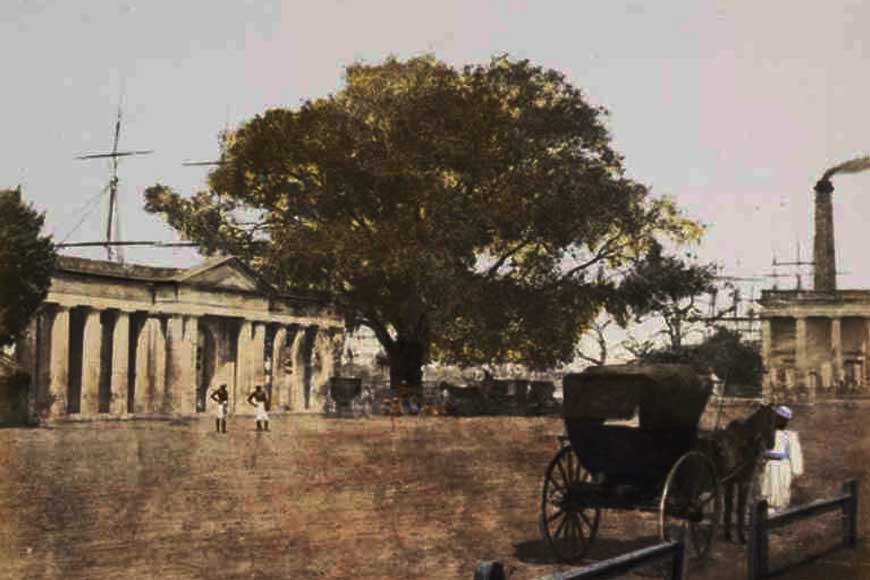 Kolkata has always been a city of ghats. Traders from various parts of the country and even from beyond the shores disembarked from their boats and entered the city through these ghats and devout Hindus carried out religious rites. At some ghats, foreign ships anchored and carried out various transactions, including loading poor natives from the hinterland, who were sent to work abroad in factories and plantations as bonded labourers. One such ghat was Babu Rajchandra Das Ghat.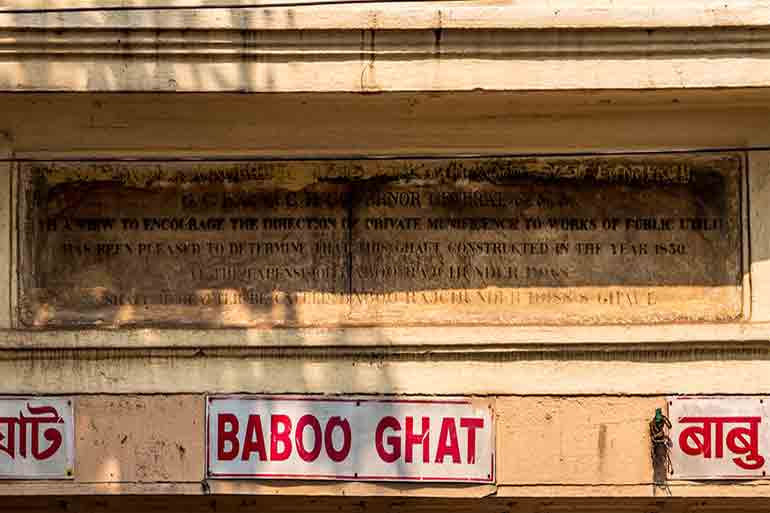 But who was Babu Rajchandra? He was a devout Hindu, deeply religious and a generous man. He was Rani Rashmoni's husband and a popular zamindar of Jaan Bazar. After his death, Rani Rashmoni, constructed this ghat and dedicated it to her husband. This act was very well received by pious Hindus because they frequented the ghat not only for a dip in the holy river but for countless other religious rites. There was an acute crisis of well-maintained, clean ghats where they could pray and carry out rituals peacefully. Babu Rajchandra Das Ghat fulfilled this requirement.
However, the plaque placed on top of the ghat is more significant than the ghat itself. The inscription on the plaque is a pointer to a message about the British administrator, Lord William Bentinck. The year was 1830. Construction of Babu Rajchandra Das ghat was in full swing. Impressive Doric columns in Greco-Roman architectural style were being built on the concrete floor to support the canopy above. Rani Rashmoni spent magnanimously and left no stones unturned to get the most impressive and functional ghat ever built. Bentinck was all praise and supported this public venture for the welfare of the masses. His words of praise are inscribed on the plaque at the ghat.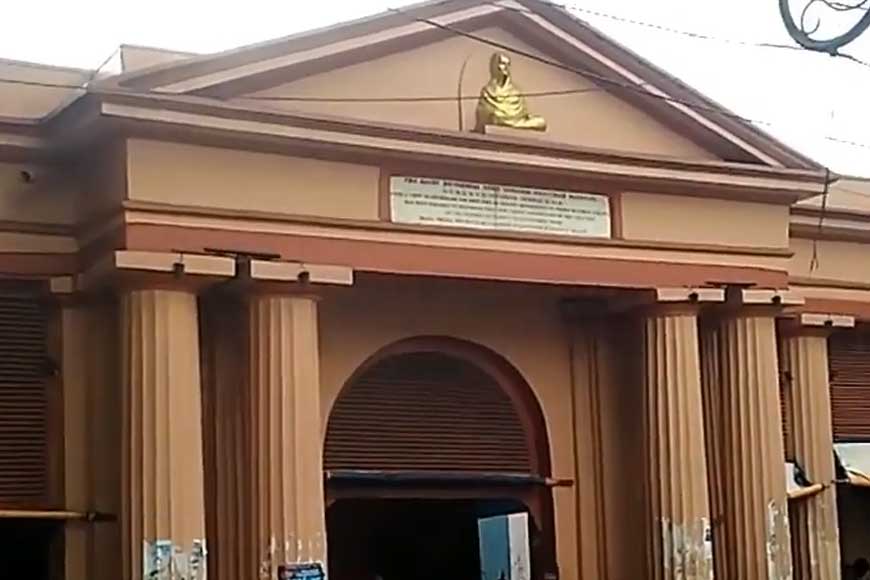 A generous praise from a British official was rare in those days. This is one ghat of the city, where a tap was also installed during construction. Water from the sacred river would be drawn to feed the tap and it was used to wash the surroundings daily. An old map of 1784, drawn by Colonel Wood, depicts this area as erstwhile Dihi Calcutta's southern-most border.
The plaque can still be seen below the pediment. The ghat carries the rich legacy of an Indian woman and her generosity in building a ghat for the masses.