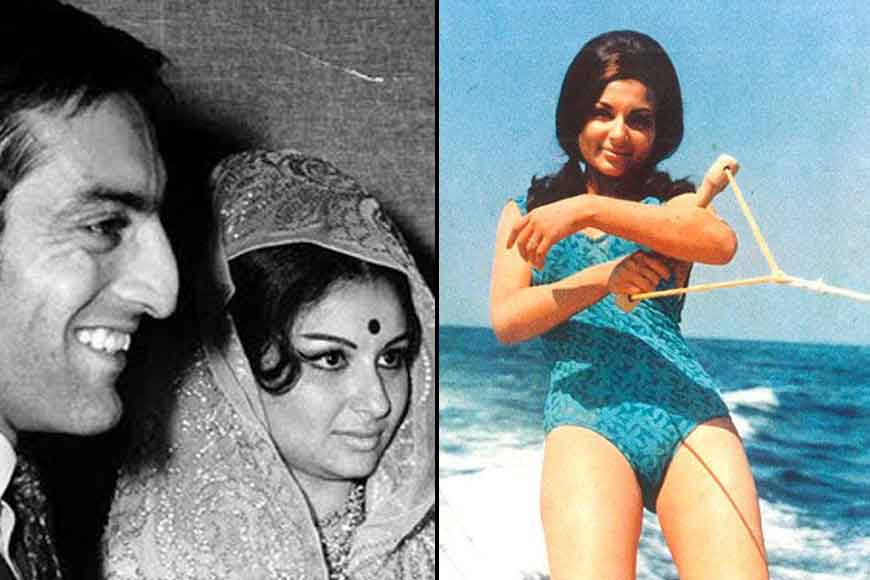 When Sharmila Tagore and Mansoor Ali Khan Pataudi had married, many shackles and barriers that prevailed in the then society were broken. This high-profile inter-faith marriage between a Bollywood actress and a well-known cricketer shattered many stereotypes. It was the most talked about wedding of the season. The media had termed the relationship 'doomed' while many thought the marriage would be short lived. But for the couple, their religions never seemed important. The words 'secular' or 'communal' did not come in the way of their relationship. They stood by each other like a pillar of strength and nothing was able to shake the foundation of their marriage. For them, being together was not a deliberate defiance of societal norms. It was more of an overwhelming and irresistible urge to be together. Their fairy tale love story lasted for almost 42 years until Mansoor Ali Khan breathed his last in 2011.
But was everything so hunky dory? In 1967, when Sharmila was dating Pataudi, she was also playing the lead role in Shakti Samanta's film, 'An Evening in Paris.' This was a film where Sharmila Tagore posed in a bikini, perhaps the first Indian actress to do so. Posing in a bikini was undoubtedly a bold step for Sharmila Tagore, though Pataudi was liberal enough to support his would-be-wife in her choice of roles. Prior to the release of the film, the posters filled up the streets of Mumbai, a bikini-clad Sharmila playing watersports. This however did not go down well with the actress. She was worried that Pataudi's mother, Sajida Sultan who was supposed to come down to Mumbai to meet her, might get to see these posters of her would be daughter-in-law.
Sajida Sultan was the Begum of the royal family and was orthodox in terms of thoughts. Initially, the relationship between her son and Sharmila did not go down well with her. Sharmila had a fair idea of the ramifications if Pataudi's mother got to see those posters featuring a bikini-clad Sharmila. She had a word with the producer of the film and made sure that all the posters were removed from the streets of Mumbai overnight. In an interview, Sharmila Tagore had once said she would do anything to save her relationship with Pataudi. Pataudi and Sharmila had a marriage of equals filled with love and respect for each other. They embraced their differences and brought their progressive minds together and proved the entire world wrong. Such was the strength of their love. And overnight she and the entire crew stepped on to the streets of Mumbai to tear off and remove thousands of a bikini-clad Sharmila.