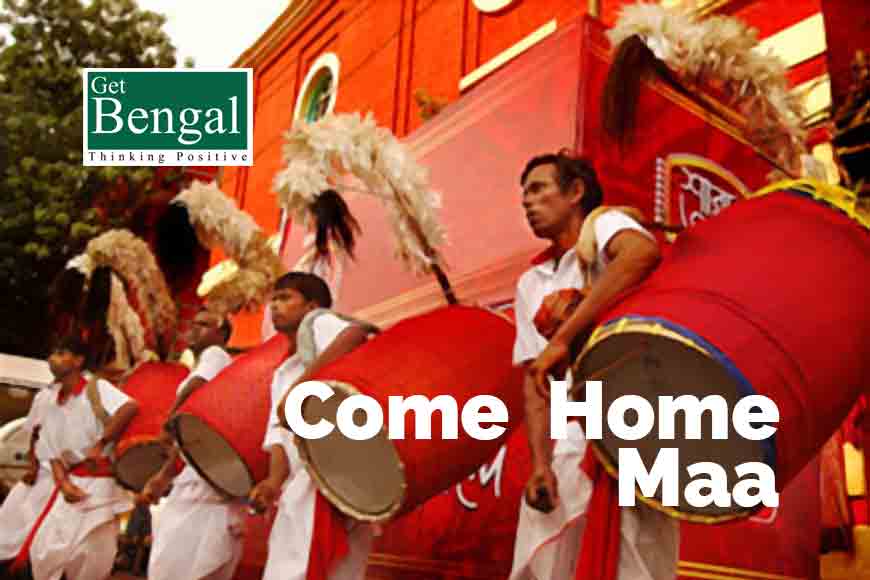 The skies are more blue than usual, and the sharply lined cotton clouds seem straight out of a baroque painting. There are an unusual number of advertisement posters being put up on the sides of the main roads, and the skeletons of temporary stages are being raised to accommodate the godly daughter who shall visit her paternal home soon. It is that time of year again, when you dream of kaashful, the long, white flowers that bloom aplenty in the month of Ashwin. Yes, Durga Puja, the most revered festival of Eastern India, is almost upon us!
Here are a few astounding facts that will make you nostalgic all the more for those four fleeting days where everything seems right with the world. Try them out for Durga Puja 2019!

REWARDS, CREATIVITY, AND MORE!
Like every year, teams will set out in search for the most creative ideas to accord the prestigious titles of 'best pandal', 'best idol', 'best lighting', 'best management', etc. and other categories. The West Bengal government has announced a whopping Rs. 25,000 reward to the winning pandal. There will be a special bonus of Rs. 5000 for women-oriented and headed puja pandals. You can expect some of the most creative minds butting heads with their innovations to be the best!

HERE'S GOLDEN DURGA FOR YOU!
After Deshapriya Park's humongous 88-feet tall Durga idol in 2015, here's another unusual and fascinating idea: A GOLDEN DURGA idol! Santosh Mitra Square will inaugurate a 10 feet Durga idol plated with pure gold which will be placed in a replica of the Sheeshmahal in Jaipur. With a whopping cost of around 18 crores, you can bet your bacon this one is going to be a real doozy, so don't miss it!

RIVER CRUISE FOR THE ROMANTIC PUJO REVELLER
Picture this: you're on a boat, gliding lazily on the banks of the serpentine Hooghly with your loved ones, or by yourself, against the backdrop of the golden hour, enjoying the far-off beats of the dhakis, the long wail of the conch shell, brightly lit pandals on land. Sounds absolutely dreamy, doesn't it? Well, now you can experience this --- many cruising agencies are coming up with special Hooghly river cruises at very affordable rates. The number of Durga Puja pandals this year has increased and so, you can catch a glimpse of the marvel of the festival.
MYANMAR IN KOLKATA!
If Rohingya refugees have made you cry, then this Myanmar Durga Puja Pandal will lift your spirits this year! The 75-feet tall adaptation of Myanmar's Buddha Temple and a 20-feet tall Durga Idol, courtesy of Hospital Road Durga Puja Committee. The entire Durga idol will be made of coconut while the pandal itself will be made of paper, plywood and cloth.
Durga puja is a time of celebration and joy, so go ahead, and experience the festival through different ways, you'll fall in love with this gala festival all over again!