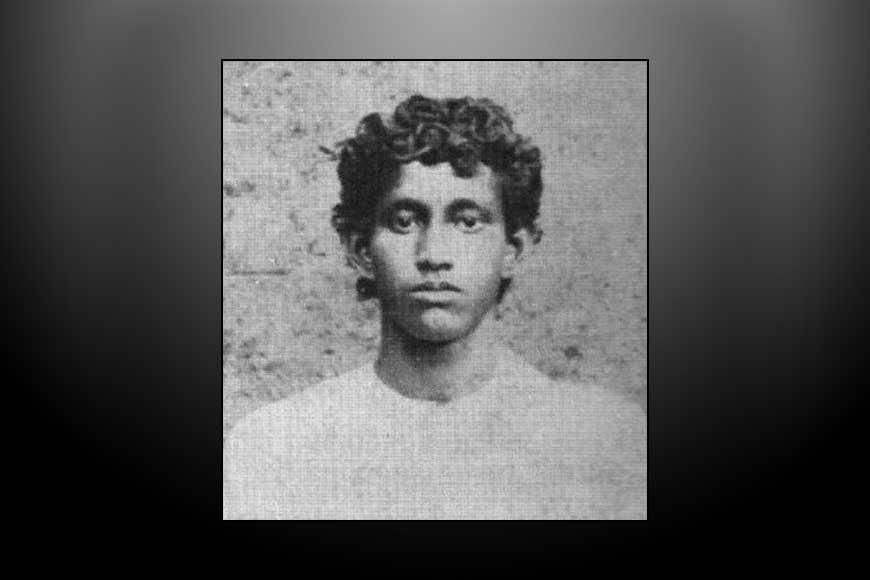 Since childhood, almost all Bengali homes have been acquainted with that famous song:
'Ekbar bidaye de maa ghure ashi' where Khudiram is smilingly accepting his death, to be hanged by the British. And yes, this youth from Bengal was fighting for his motherland. He was the youngest Indian freedom fighter to be hanged by the British. Khudiram's father was a dewan at the Narajole Palace of Midnapore and his mother after losing all his sons, was terrified to lose Khudiram when he was born after 3 daughters, her two sons had died before. So he had ceremoniously sold her son to one of her daughters with 3 handfuls of khud or rice and thus the name Khudiram. Inspired by the fiery speeches of Sri Aurobindo and Sister Nivedita, who had been to Midnapore once, Khudiram decided to join the revolutionary movement just at the age of 15.
Arrested by the British police for the famous Alipore Bomb Case, where three Britishers were killed infront of the European Club, Khudiram's trial was a sham as he was still a minor. Yet, the British left no stone unturned to hang a boy of just 18.
Yet a Class VIII history book published by the state education department and widely taught in all government and government sponsored schools of West Bengal had been mentioning so long that Khudiram Bose was a terrorist! This had spurred huge controversy and the West Bengal government proposed to set up a textbook review committee under educationist Jiban Mukhopadhyay for rectifying this mistake and identify if there are any more.
State Education Minister Partha Chatterjee recently even apologized for this mistake and said it will be rectified at the earliest. The state government is even planning to involve eminent scholars and educationists like Pabitra Sarkar in the panel along with academicians and headmasters of various schools as well as representatives of parents.