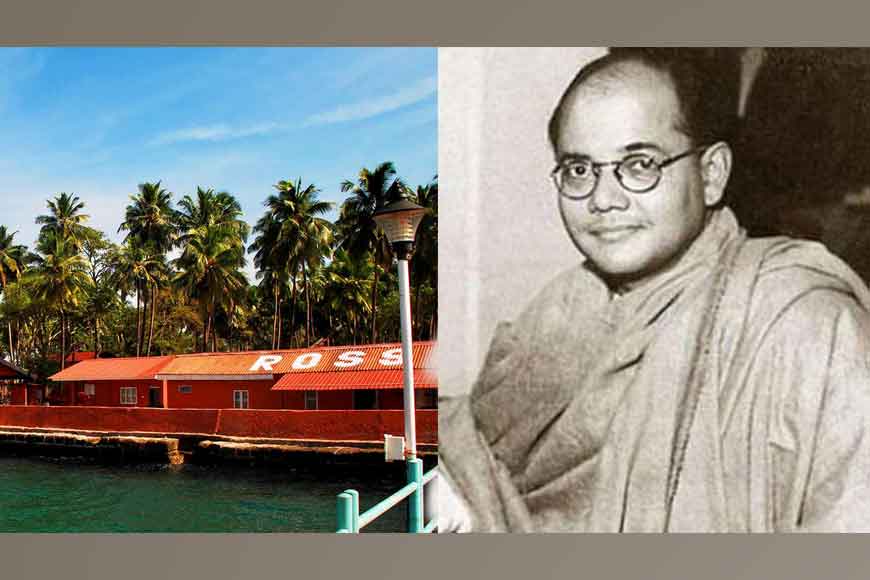 This week three small islands in Andaman and Nicobar, that are popular tourist spots have got new names to mark 75 years of the first time hoisting of the Indian tricolour in British India. As a tribute to Netaji Subhash Chandra Bose and Azad Hind Fauj's heroic efforts in India's struggle for independence, the islands got new names. It was on Ross Island, that 75 years ago, Netaji had landed with help from the Japanese troops and hoisted the Indian flag on December 30, 1943, challenging the authority of the colonial British rule.
Ross Island will now be known as Netaji Subhas Chandra Bose Island, Neil Island as Shaheed Dweep and Havelock Island will be known as Swaraj Dweep. Ross Island, which is now a popular tourist spot, was a favourite of the British too. Named after Marine Surveyor Sir Daniel Ross, the island was first discovered by him for guarding the Port Blair harbour. The region served as the administrative headquarters of Andaman and Nicobar Islands till an earthquake rocked it in 1941 after which the headquarters was shifted to Port Blair. The, now deserted, island had all modern amenities such as bazaar, bakery, stores, water treatment plant, church, tennis court, printing press, secretariat, hospital and cemetery, the ruins of which can still be found everywhere on the island.
The Japanese took over the Andaman and Nicobar Islands in 1942 during the Second World War. Netaji Subhash Chandra Bose hoisted our national flag atop the island's buildings as he had taken the help of Japan to beat the colonial powers of the British. The island thus has a rich history attached to India's freedom struggle.
However, many people attached to the tourism business, who have spent thousands of rupees on selling the brand names 'Havelock Island' and 'Neil Island' for online promotion of these tourist sports worldwide fear a change of names might hit their interests. They say it took several decades to build 'Havelock' and 'Neil' brand names for Andaman Tourism and now people fear that after these name changes,