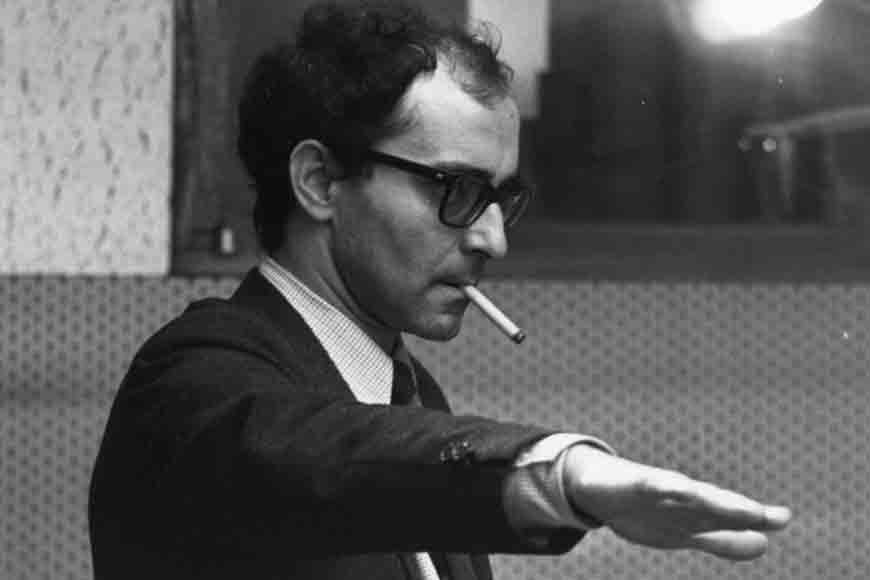 'You are never better than your last project.' This is an old adage in the film industry and who knows it better than the master of the craft, Jean-Luc Godard (born on December 3, 1930) himself? The Franco-Swiss filmmaker and a leading member of the 'French New Wave, 'Godard is known for stylistic innovations, that challenged conventions of Hollywood. He is universally recognized as the most audacious, radical, as well as the most influential of the Nouvelle Vague filmmakers. His work reflects a fervent knowledge of film history, a comprehensive understanding of existential and Marxist philosophy and a profound insight into the fragility of human relationships.
At the vanguard of the French New Wave, Godard authored a stream of groundbreaking cinematic works in the 1960s, unprecedented in their range and originality. He pioneereda new era of cinema at a time when the studio system was crumbling. His work and the example he set had an enormous influence not only on European and American filmmakers, but also the emerging national cinemas of Latin America, Africa and Asia.
In 1986, he made Grandeur et décadence d'un petit commerce de cinéma (Grandeur and Decadence of a Small Movie Concernalso known asThe Rise and Fall of a Small Film Company). It was originally made for television but was later restored and released as a cinema film. The story feels just as fresh as the images and centres around an uncompromising and womanising film director, Gaspard Bazin, who is preparing to launch a new feature film. He is still in the casting and financing stages. He embarks on a cheap TV film project and casts hopeful young actresses, long before his indebted producer, Jean Almereyda, has found financial backing for the project. Almereyda was once a fashionable dapper but now is at low ebb, and has more and more difficulties to raise cash for his company.
Among those auditioning for the project is Almereyda's naïve wife, Eurydice, who dreams of being a movie star. Between the two men, a perverse game soon begins. Almereyda is keen to please his wife, but the unrepentant seducer reputation of Bazin holds him from persuading a role for Eurydice. And thus, the fictional layers multiply in the best Godard style, which has a wonderful melancholy of 1980's aesthetics, thrown into the bargain.
Cinema is as much an art of seeking a pretty face to put on the surface as of finding the required amount to buy this pellicle. The film depicts this duality and also pays tribute to the unsung heroes -- all those extras, technicians, the shadow employees who make movie theaters and television work.
Despite his phenomenal achievements, Godard still remains a controversial figure who divides his critics and audiences. His supporters praise his works and await the release of each new film with excited anticipation and sympathetic engagement. The director, on his part, has routinely sought to challenge audiences, never resting on his laurels but continually exploring new means of expression, while always remaining focused on his own personal obsessions. His works stimulate his audience cerebrally.
Godard's unpredictability often alienates him but then that has always been his trademark. Driven by his keen intelligence, a love of spontaneity and a refusal to produce the straightforward narratives demanded by producers, Godard, in every way, fulfilled the promise and potential of the New Wave, revolutionizing cinema in the process.